Creating an estimated one-third of the world's overall waste and more than 30% of global carbon dioxide emissions, the property development industry should pursue green projects to help meet climate goals.
On the journey towards a greener economy, it is time for real estate developers in Vietnam to consider sustainable environmental solutions to cushion the impact of climate change and provide a healthier climate for residents. Among the ecological real estate projects that have taken shape, Celadon City residential area in Tan Phu District, HCMC can be seen as a typical example of applying green technology for environmental matters.
Developed by the leading green urban developer from Malaysia, Gamuda Land, Celadon City is not only one of the most outstanding international residential areas in the city but also seen as the largest "green lung" in the west of the city. The most impressive highlight of the project is more than 16 hectares (equivalent to 20% of the location) developed into landscape parks and internal utilities. In addition, Celadon City is a pioneer in applying modern green technology for urban environmental matters.
Earlier last month, Gamuda Land inked a deal with Indefol Solar to install a solar power system at the Celadon Sports and Resort complex (CSRC) with 1,677 panels, covering an area of 4,800 square meters. This system is capable of generating average power output of about 2,800 kWh per day, equivalent to 84,000 kWh per month in the peak summer months. The generated electricity is enough to power the entire five-hectare CSRC, including seven functional subdivisions and Gamuda Land offices. Moreover, it can supply some electricity to the national grid.
To handle the urban wastewater matter at Celadon City, Gamuda Land has invested in one of the largest wastewater treatment systems in HCMC. With a maximum treatment capacity of 7,000 cubic meters of water per day, the system uses seven-stage AAO (Anaerobic – Anoxic – Oxic) biological treatment technology, which is safe and environmentally friendly.
The system is capable of treating all wastewater from urban areas, filtering it through a system running continuously 24/7. The treated wastewater meets QCVN 14:2008 standard by the Ministry of Natural Resources and Environment, partly reducing pollution to the drainage channels in Tan Phu District. In addition, the treatment plant is equipped with an automatic monitoring system that continuously transmits signals directly to the HCMC Department of Natural Resources and Environment.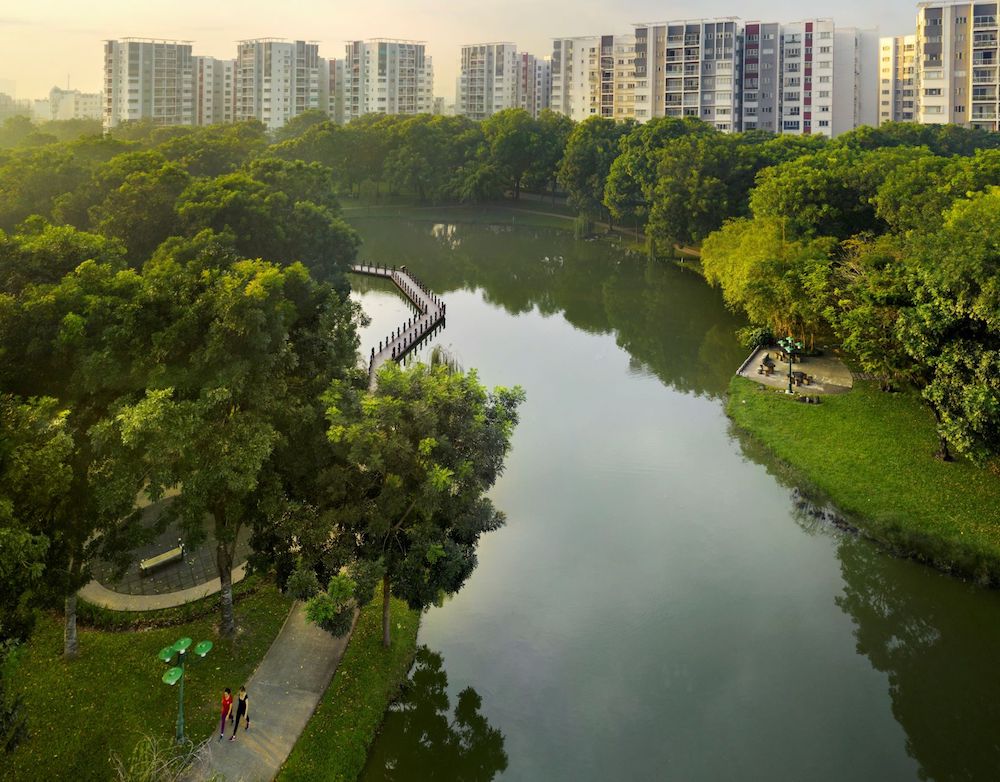 With an ambition to make Celadon City a true self-driving residential area, satisfying the world's smart and environmentally friendly urban standards, Gamuda Land is gradually applying advanced treatment technology with a six-step process in the residential area. This includes an electric garbage collection vehicle and a carbon dioxide-free organic waste treatment plant. All organic waste collected in the project will be collected by electric vehicles before being converted into electricity used for such vehicles. This treatment technology solves the problems of time, space and environmental pollution. The organic waste treatment process also helps create composite fertilizers to nourish the project's green spaces. The whole process is closed to minimize littering garbage outside the residential area.
Given the increasingly serious consequences of climate change on the urban living space, investing in the environment is certainly no longer an option but an inevitable solution to ensure the urban sustainable development. In addition to the Government's macro policies, it necessarily needs more actions taken by real estate developers like what Gamuda Land is doing in order to bring about synchronous and long-term effects for the master urbanization.