Two years on, I returned to Ha Giang Province this March to immerse myself in the charming beauty of the far north of Vietnam
The northern mountainous province, always covered with clouds and fog, is home to majestic zigzag passes, valleys and rocky plateaus which never cease to amaze travelers. After the pandemic, Ha Giang seemed quieter than usual.
From Hanoi, I started my trip to the province early morning when the roads were still half-hidden in the fog. I took a deep breath of fresh cold air, something that's hard to find in the southern region, as I prepared for my motorbike journey.
Zigzag roads stretching from Bac Sum slope to Chin Khoanh slope, Co Tien Mount to the Yen Minh Pine Forest, and Quan Ba Sky Gate to Dong Van Karst Plateau were challenging. At first, I was cautious, but as the roads got more winding, I felt more excited.
Although it was still spring in the province, there was sudden rain. I first stopped in a small village with picturesque views and old houses adorned with white flowers in full bloom.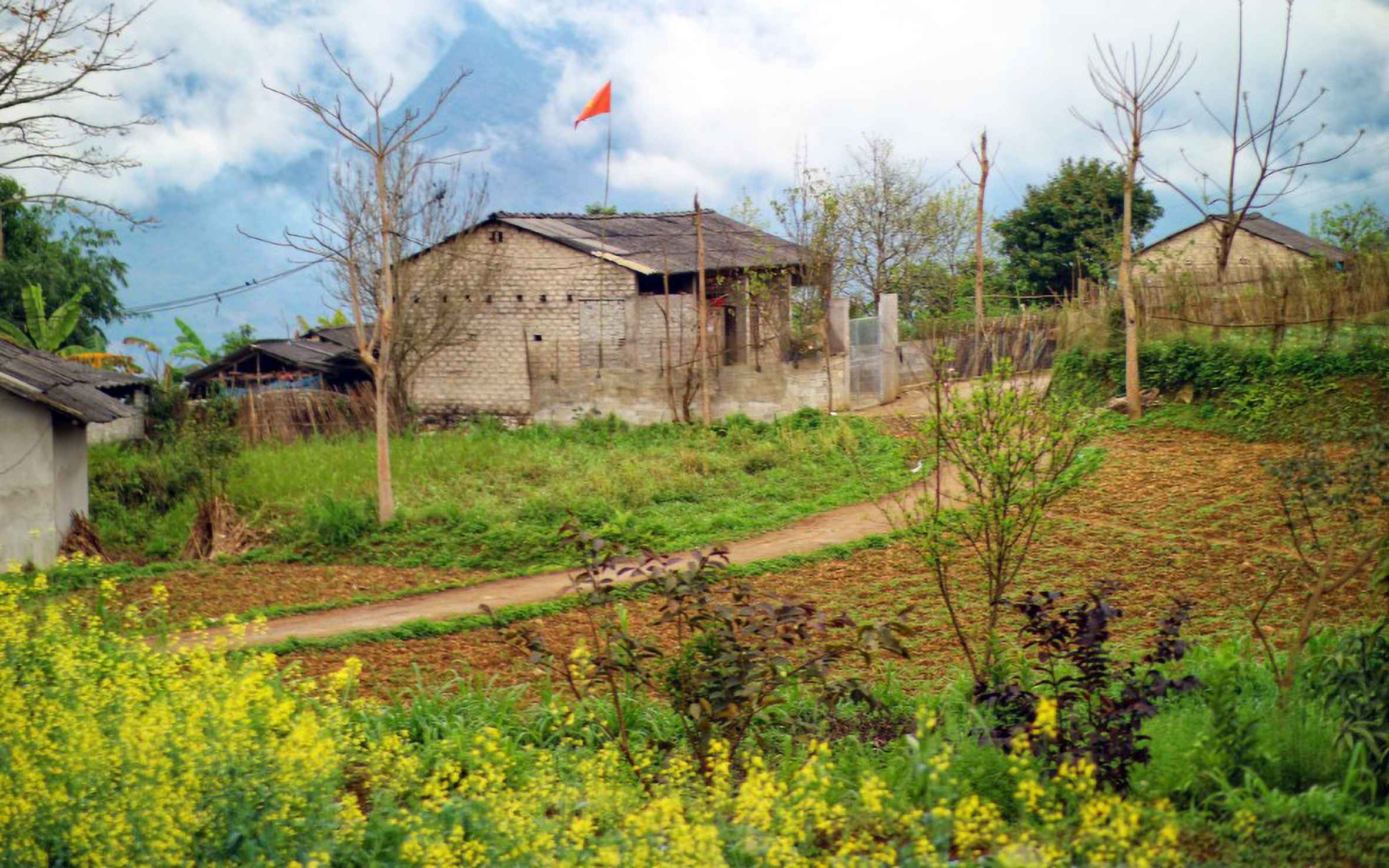 I then conquered Ma Pi Leng—one of the four highest passes in Vietnam. White clouds and thick fog made sure I could see nothing except my fingers and I heard the wind howling around me. However, I felt like I was in heaven.
It is common to see local markets full of items being sold by the Mong and Tay ethnic people on the way. These markets are a great depiction of local culture. I saw local men and ladies in colorful traditional dresses and kids with innocent smiles waving hello to me. I offered candies to some local kids carrying baskets full of yellow mustard flowers on their backs, but they were shy. Their embarrassment warmed my heart.
In the end, the people, beauty and culture of Ha Giang left me with unforgettable memories.