With its long coastline dotted with numerous islands and improved infrastructure, Quy Nhon City in the central province of Binh Dinh is in the process of turning itself into one of the central region's urban hubs and the nation's sea-based economic centers.
Reaching out to the big ocean
Endowed with multiple advantages and great potential for ocean-based economic growth, Quy Nhon City is moving towards becoming the country's maritime economic hub.
To fulfill the target, the city is focusing on three sectors, including manufacturing, commerce-service and tourism, of which service and tourism are considered the city's spearhead sectors.
After determining the key sectors, Quy Nhon City authorities have issued numerous new investment policies to upgrade and renovate infrastructure facilities to boost sea tourism in the future.
Quy Nhon City Chairman Ngo Hoang Nam said that the city will prioritize the expansion of urban space and make the most of the advantages of the sea. Thanks to its long coastline and a series of islands, lagoons and bays, Quy Nhon City is regarded as the region's sea gate.
Hai Giang peninsula is situated near the Quy Nhon international seaport, which is listed among Vietnam's Top 4 seaports and acts as a gateway to the East Sea for the south-central region, the Central Highlands region and many nations in the Greater Mekong Subregion.
The Quy Nhon seaport also lies in the central area linking Northeast Asia and Southeast Asia and has 10 shipping routes connecting with many international seaports such as Manila, Singapore, Bangkok, Tokyo, and Taiwan's Kaohsiung.
Besides, many seafront infrastructure projects in Binh Dinh Province are underway, helping create a new face for the coastal city. Typically, the seaside provincial road 639 project, which is nearly 120 kilometers long and requires over VND7.5 trillion in investment, will be completed in 2025.
Three main roads in the north-south direction include an expressway, National Highway 1 and a seaside road, plus the system of roads that will open a new east-west economic corridor, are expected to bolster the city's tourism and economy.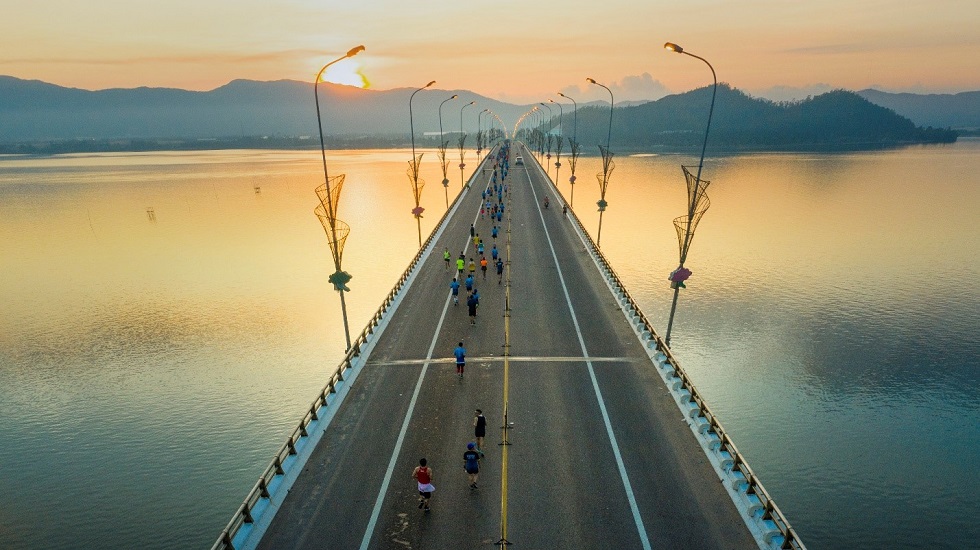 Furthermore, the oceanfront infrastructure planning is also taken into account by the city. A number of new urban projects, including Cho Goc, Tuong Van, Long Van and GreenHill new urban areas, are being developed along two key roads in the eastward and north-westbound directions.
Specially, the MerryLand Quy Nhon project, developed by Hung Thinh Group, contributes to turning Hai Giang into a world-class destination with coastal urban space and unique tourism urban areas.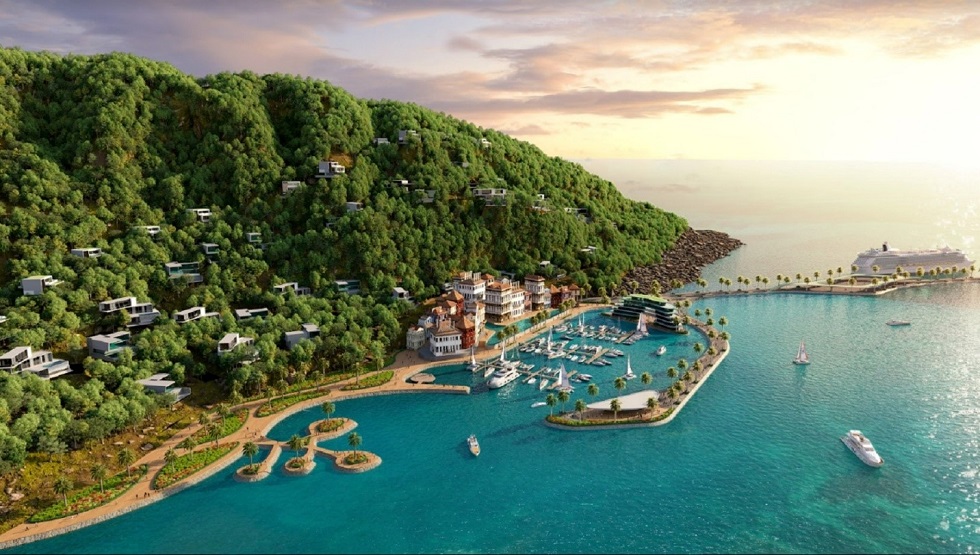 High-end maritime services and tourism
Apart from developing traffic infrastructure that creates a vibrant appearance for Quy Nhon City, the city also concentrates on improving lodging facilities and diversifying tourism products and services.
In the past, four- or five-star hotels in Quy Nhon City made up a small proportion, while the city seldom saw large-scale entertainment projects developed there. Quy Nhon City has only one golf course and three amusement parks.
However, things will change. In the coming months, the city will see many billion-dollar tourism buildings and resorts mushroom, making it an ideal tourist destination, with various luxury tourism services. For example, MerryLand Quy Nhon provides numerous novel services and utilities. These include Vietnam's biggest and longest water music square, a record-long canal, an amusement park, a water park, marinas and a seaside golf course, and a slew of water sports activities such as scuba diving to admire coral. These will draw local and international visitors to the city.
In addition, to make the city the nation's sea-based economic hub, the municipal government is accelerating smart tourism to generate attractive tourism products, moving towards sustainable development.
Many enterprises have jumped on the technology application bandwagon to offer new experiences to tourists. At the US$2-billion MerryLand Quy Nhon peninsula city, the Merry Passport solution will be debuted for the first time. Bizhouse Canal District, operated by Hung Thinh Commercial Property, will be the first place in MerryLand Quy Nhon to employ the solution.
With Merry Passport, tourists can see a professional and civilized tourism image and a friendly and safe business climate in the city.
According to many experts, oceanfront planning and smart sea tourism will help Quy Nhon City's economy boom, developing the city into one of the country's leading sea-based economic hubs in the coming time. Binh Dinh Province's target for eight million travelers, including 1.5 million foreign visitors, in 2025 is attainable as Quy Nhon City is developing countless high-end real estate projects, such as MerryLand Quy Nhon – "The peninsula city" and bustling nighttime activities.