The rapid emergence of Artificial Intelligence (AI) and Big Data in Southeast Asia has precipitated the digital transformation era, bringing promising prospects for businesses and e-commerce platforms. In an era characterized by widespread digitization, where households are becoming digital-savvy, what should brands and e-commerce platforms do to sharpen their competitive edge?
E-commerce steps into a new era
E-commerce is not just undergoing a business model transition but swiftly changing its very nature. The next phase of e-commerce is coming as digital platforms focus more extensively on improving support for both users and sellers, with macroeconomic indicators showing positive signs. According to the Southeast Asia's digital economy report by Google, Temasek, and Bain & Company in 2022, the digital economy is projected to surge to US$330 billion by 2025, becoming a pivotal driver of regional economic growth.
Notably, the share of e-commerce in total retail sales in Southeast Asia has risen from 5% in 2016 to an impressive 20% in 2021. Compared to the growth of over 30% seen in major markets like China and South Korea, Southeast Asia is demonstrating a remarkable leap in e-commerce within a short period of time.
Despite global economic turbulence, the Southeast Asian region appears less susceptible to external factors, including inflation. Therefore, now is the time for businesses and platforms to adjust their strategies and prepare for the new era of the digital economy, driven by e-commerce, said James Dong, CEO of Lazada Group, at the LazMall Brand Future Forum 2023.
Regarding the potential for brands in this new e-commerce era, Dong noted that LazMall, Lazada's flagship online mall, has helped brands deliver an increasingly satisfying experience to customers, evidenced by the fact that the number of monthly shoppers on this platform has grown more than 3.5 times in the 2019-2022 period. He further emphasized the growing confidence of many reputable and large partner brands in joining LazMall.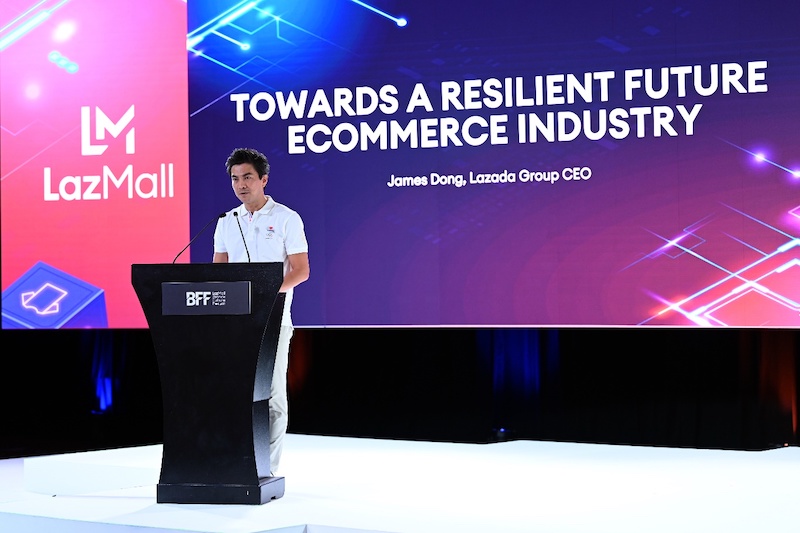 James Dong further shared insights into Lazada's journey and emphasized Lazada's mission of empowering partner brands in the future. "After a decade of investment and continuous technology and infrastructure upgrades, Lazada can efficiently and sustainably support brands in their digital transformation. From the early days, we viewed e-commerce as a long-term marathon with a visionary outlook. What we are witnessing today reaffirms that the era of Southeast Asia's e-commerce is upon us," said he.
Utilizing tech support from e-commerce platforms
As the e-commerce market evolves rapidly, the technology landscape is equally dynamic. The race for innovations like AI and Big Data is just beginning and is set to see leaps and bounds in the coming years. Failure to harness the existing advantages and potential of the market could leave businesses out in the cold.
With that in mind, many e-commerce platforms are introducing new initiatives and features to help brands and sellers effectively leverage technology, thereby enhancing their competitive capabilities.
One such innovation is "Skin Test," a recent feature introduced by Lazada on its shopping app. Utilizing AI, this feature allows users to understand their skin issues by scanning their faces directly through their phone's front camera. It then suggests suitable shopping recommendations to address those concerns.
In essence, Skin Test eliminates buyer's hesitation by helping them quickly address their personal concerns with recommended products. This feature acts as a bridge, helping businesses navigate the fiercely competitive landscape to connect their products with the right customer segments, thus optimizing the conversion rate effectively.
Although Skin Test has recently been introduced in six Southeast Asian markets, it has already received positive feedback from users and brand partners. This serves as a testament to the positive results of swiftly capitalizing on existing technology innovations from e-commerce platforms to enhance competitive capabilities.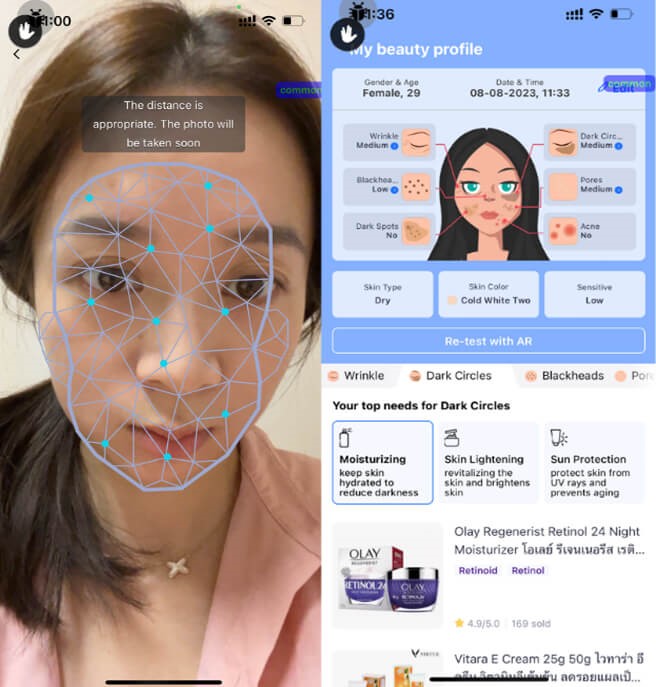 Although Skin Test has only been introduced in six Southeast Asian markets, it has already received positive feedback from both users and brand partners. This is a positive signal that rapid implementation of available technological innovations from e-commerce platforms can enhance competitiveness.
Aside from Skin Test, Lazada is actively integrating AI and Virtual Reality (VR) into various operational aspects of the platform, from search functions to the final delivery stage, to provide more value and support to businesses. Howard Wang, Chief Technology Officer of Lazada Group, emphasized the significance of these commitments. "AI-powered search recommendations already account for half of all user transactions on the platform. Our advantage lies in our rich data platform, allowing us to help brands precisely target their desired customer segments throughout their shopping journey," he said.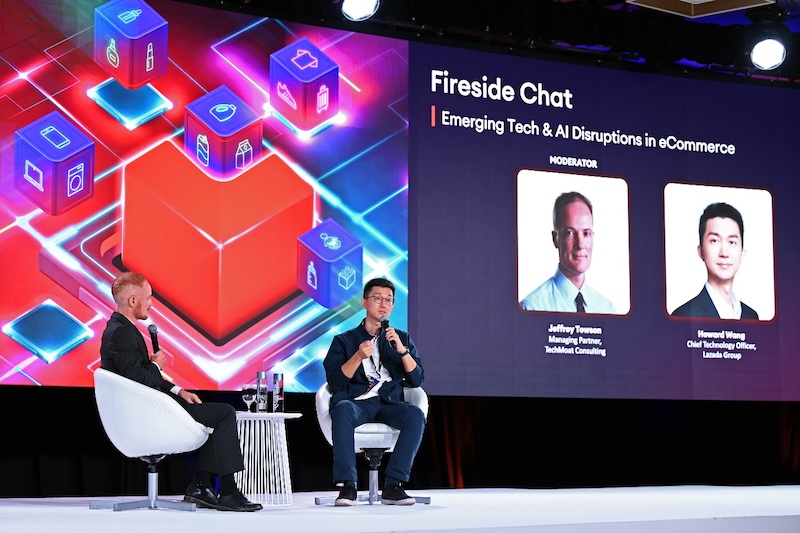 In recent years, participating in e-commerce platforms has become a crucial part of businesses' digital transformation strategies. Once the processes of listing products, running stores, and engaging in sponsored services on these platforms become familiar, the ability to proactively exploit the vast data and apply modern technologies provided by e-commerce platforms will be the golden key for businesses and sellers to outpace competitors in the race for success in the market.