Many experts have contended that radically tackling healthcare and social welfare problems will help define the pace of economic recovery in Vietnam while macroeconomic policies should play the role of supportive tools.
Dr. Can Van Luc, from the BIDV Training and Research Institute, maintains that the Government should study the lessons gained from the international community so as to formulate and implement a fiscal policy which tolerates bigger public debt as well as higher budget deficit ratios, and puts the ability to provide businesses with necessary capital under control in the next two years.
"As of 2024, the Government may come back to the traditional trajectory to make the balance healthier as soon as the economy becomes stable," wrote Dr. Luc in his speech presented at the Vietnam Finance Forum 2021 held recently.
Similarly, the Asian Development Bank (ADB) suggests Vietnam should accept higher budget deficit and public debt ratios during 2021-2023 to shore up the economy. In the long run, the Government needs to devise measures for expanding income sources, enhance budget collection management and effectively improve the effectiveness of State expenditure to reinstate fiscal discipline in the three to five years that follow, when the economy has fully recovered.
According to the ADB, the Vietnamese Government and the National Assembly should raise the scale of the budget for supporting the economy from 3% to 5-7% of GDP (Gross Domestic Product).
What really counts is to identify targets which suit every phase of development so as to earmark aid packages big enough to meet urgent spending plans on the right issues, says the ADB. The packages must be sufficiently long and expansive to meet expected results, it adds.
Explaining the proposal, Dr. Luc and the ADB research team insist that Vietnam is quite capable of raising budget spending to an appropriate level given her potential and fiscal and monetary – credit leeway in the current context.
Dr. Luc argues that spending plans—including State budget deficit to GDP, public debt to GDP, and government debt to GDP in 2020—were 3.5%, 43.5% and 38.6%, respectively, according to adjusted GDP. In 2021, the ratios of State budget deficit, public debt and government debt are projected at 4.1%, 43.7% and 39.5%, respectively, according to adjusted GDP, due to fiscal measures taken to cope with the pandemic and support the economic recovery.
These figures, according to Dr. Luc, indicate that the State budget deficit and public debt remain under control and are way lower than the average levels in the world and Asian emerging economies.
The global ratio of the State budget deficit to GDP was 10.2% in 2020 and will be approximately 8% in 2021. The global ratio of public debt to GDP was 99% in 2020 and is projected at 98% in 2021.
In new emerging economies, the ratio of the State budget deficit to GDP was 10.8% in 2020 and is projected at 9.2% in 2021 while their ratio of public debt to GDP was 2020 and may be 70% in 2021.
Also according to Dr. Luc, Vietnam's inflation in 2021 is predicted at 2.2-2.4%, the lowest level over the past six years.
"This is the outcome of an effective control of money supply in association with fiscal and monetary policies, which at the same time create an extensive leeway for fiscal and monetary policies in the medium term and thereby speed up the economic recovery," he says.
Currently, many countries have come up with aid packages via fiscal and monetary policies, which aim to fight the pandemic, address its consequences and support socioeconomic recovery. The packages' total value had amounted to US$18,272 billion by the end of October 2021, or equivalent to 16.4% of global GDP, according to the International Monetary Fund (IMF).
The ratio of aid packages extended by China, the European Union, the United States and Japan are equal to 6.1%, 10.5%, 27.9% and 44.8%, respectively, of their GDP.
Meanwhile, that of developing and emerging economies—such as Indonesia, Malaysia and Thailand—are 5.4%, 8.8% and 15.6%, respectively.
The ADB says fiscal aid packages of almost all countries worldwide have been focused on three priorities, which entail packages for supporting healthcare systems in combating the pandemic; packages for expanding social insurance coverage to minimize risks and supporting livelihoods of the most vulnerable, such as poor and old people, children, workers in the informal sector; and packages for supporting income of workers in affected industries, and protecting and creating jobs and redistributing income effectively.
In addition, some economies—such as South Korea, Indonesia and the Philippines—have allowed their central banks to buy government bonds from primary/secondary markets to provide cheaper financings for the government's Covid-19 aid. Meanwhile, Thailand has given preferential loans to credit institutions so that the latter can utilize financial transferring tools and conclude asset buying agreements via the central bank.
Previously, Minister of Planning and Investment Nguyen Chi Dung has said without a lift of public debt and budget deficit rate ceilings, the economy will be short of resources for recovery. However, an excessive expansion without effective control would destabilize the macroeconomic situation and key economic balances.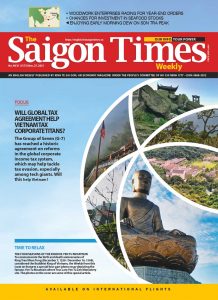 Enhancement of healthcare system will bolster economic growth
To ensure that the economy will recover sustainably after the revision of budget deficit, economists argue that it needs to foster a close cooperation between fiscal and monetary policies as soon as money supply becomes abundant. In addition, the ability to service debt of the economy should be carefully taken into account.
Dr. Can Van Luc petitions that it is essential for the Government to regard fiscal policy and other supporting policies as an integral part of the overall socioeconomic recovery and development plan.
When it comes to fiscal policy, it is necessary to mull over some relevant policies, which are reduction of one or two percentage points of VAT tax to spur domestic consumption in 2022; promotion of underwritten loans extended to small and medium enterprises via loan underwriting funds; continuation of tax and fee reduction similar to those in 2021; and partial subsidies of business input costs, such as social insurance, trade union fees and testing fees, among others.
Dr. Luc estimates that the total value of the above aid packages is some VND400 trillion while its real value is VND240 trillion, or 3% of Vietnam's GDP.
As for monetary policy, this expert says he is in favor of a preferential credit package whose interest rate is from two to three percentage points lower than the normal levels. Eligible for this credit package are borrowers who meet the requirements or those who do not meet the requirements, yet show the ability to recover or work in priority industries—such as the circular economy, renewable energy, healthcare, education and digital transformation.
As regards social welfare, Dr. Luc contends that emphasis should be laid on freelance workers in the informal sector and workers from disbanded enterprises that are not entitled to the aid packages. At the same time, support in training costs should be given to workers who have to shift professions due to unemployment so that they could improve their work skills.
In addition, the Government should consider a 10% reduction of power and telecommunication bills in 2022, says Dr. Luc. Also, a 50% reduction should be given to businesses seeking strategic consultation or conducting digital transformation, and buyers of digital transformation solutions who are small and medium enterprises.
Last but not least, from 20% to 30% of the fund should be given to projects to upgrade/renovate technology of enterprises working in the processing/manufacturing industry as well as some other priority sectors.
"These aid packages are likely to raise the ratio of public debt to GDP by one or two percent and the ratio of budget deficit to GDP to 5.5-6% in 2022 and 2023," says Dr. Luc. "However, the rates will fall sharply when the economic recovery plan ends and the economy is back on the trajectory of high growth."
Meanwhile, the ADB contends that the short-term goal of the fiscal aid packages is to minimize the consequences of the pandemic, especially the heavy pressure on the healthcare system and households. Which is why spending on healthcare should be prioritized to ensure social welfare for citizens and workers, particularly self-employed workers.
What's more, it is mandatory to support the corporate sector by implementing policies having wide ripple effects, and companies that may come back quickly after the pandemic.
As for small and medium enterprises, the ADB insists that direct aids still play a crucial role.
In the long run, the ADB suggests that the Government should gradually shift fiscal policy from direct to indirect forms. To be more specific, financial support should be transformed into support in mechanisms, and massive support transformed into support for selected beneficiaries that have to bear long-term effects of the pandemic.
On the part of the Government, Prime Minister Pham Minh Chinh has said the Government will place more emphasis on human resources in its plans to bring the economy back on track.
Explaining what that means, the Prime Minister says human resources are central to development plans. Therefore, the human factor is the greatest potential.
According to Minister Nguyen Chi Dung, policies on business recovery and economic growth have been built on the conditions for ensuring targets concerning macroeconomic stability and key balances of the economy—such as national financial safety, the stability of credit institutions, public debt, budget deficit and inflation. At the same time, the ability to mobilize loans and service debt should also be taken into account.