Hung Thinh Incons Joint Stock Company (HTN) takes charge as the EPC contractor of the Hanoi Melody Residences project in Southwest Linh Dam with a total bid value of nearly VND3,000 billion. This project is the beginning for the company to expand its operations and become the EPC contractor for projects outside the ecosystem.
With 15 years of experience in constructing various types of projects, HTN is one of the professional engineering-procurement-construction (EPC) contractors providing package solutions including planning consultancy, design and project development. HTN is entering a new chapter working as a development companion in the 2.0 strategy of Hung Thinh Corporation.
In this strategy, Hung Thinh Corporation manages to expand partnership and comprehensive cooperation with other real estate project investors, providing them with package solutions from development consultancy, construction, and exchange of products to business management to support investor partners to achieve success for real estate projects with optimized resources from member companies in the ecosystem. Accordingly, HTN will focus on five priority spearheads, namely ecosystem, growth, infrastructure, value chain and technology.
The Hanoi Melody Residences project is located at the new urban zone Southwest Linh Dam (Hoang Liet Ward, Hoang Mai District, Hanoi). The investor of the project is Linh Dam Real Estate Investment Co.,Ltd, and HTN is the EPC contractor. This is also the first project that HTN actualizes the companion development strategy with the bid value of nearly VND3,000 billion. The project, covering 3.28 hectares and including 4 buildings, provides nearly 2,000 luxury apartments and shophouses to the market. Construction work strictly complies with HTN's safety standards, ISO 9001 and 4500 standards.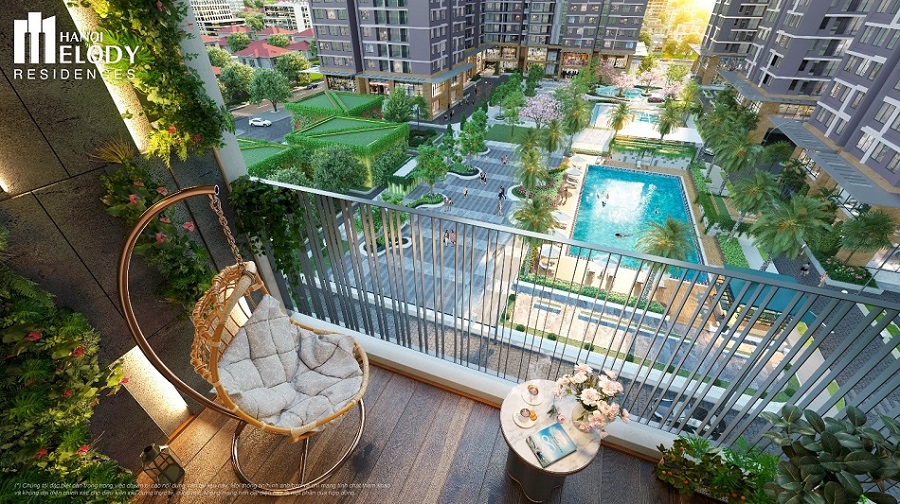 The project is modernly and luxuriously designed, fully integrated with utilities of a high-class housing project such as a commercial center, swimming pools, an entertainment area, outdoor gyms, and a BBQ garden. Especially, the Hanoi Melody Residences project is one of the few inner-city projects that has three smart parking basements. In the context of scarce apartment supplies in Hanoi's inner-city districts, after this project is completed, it will meet the demands of people's settlements and contribute to changing the landscape, from a cramped housing area with high construction density spoiling the urban architecture into a bustling urban area on a green and clean peninsula.
The Hanoi Melody Residences project is considered an important landmark for HTN to open a new chapter, combine with many investors, and meet the increasingly strict requirements of the high-end real estate segment. During its 15-year journey of operation, HTN has proven the construction capacity when handling over many projects on schedule with a total floor area of up to two million square meters, ensuring technical and artistic standards, safety and environmental protection criteria. Therefore, most of the products constructed by HTN have received high appreciation from customers, helping HTN strengthen its leading brand in the construction industry.