Hung Thinh Group and the military-run telecoms company Viettel Group signed a comprehensive strategic cooperation agreement in HCMC on May 25 regarding information technology application to project development and corporate governance.
Under the deal, Hung Thinh Group will prioritize using the enterprise management and business solutions and smart urban solutions developed by Viettel.
Viettel's corporate business and governance support package integrates many sets of solutions that help make business management and operation simpler, quicker and more modern. They range from an Omni Contact Center, the brand management software Reputa, a smart governance and database solution known as BI, to VOffice, e-contact, e-invoice and CA digital signature.
Particularly, the smart urban solution tailored made for Hung Thinh's urban areas by Viettel features IOC – Intelligent Operation Center, smart building, smart home, smart lighting, security, environmental and firefighting surveillance, Wifi marketing, AMR – Automatic Meter Reading and contact software for residents and management boards.
Besides, Hung Thinh will also prioritize using many other Viettel solutions and services such as telecom infrastructure, online payment, IT security, cloud computing infrastructure and delivery.
The signing serves as a stepping stone for long-lasting partnership between Hung Thinh and Viettel to bring about positive achievements, contributing to the country's socio-economic development. The event also marked a key milestone for Hung Thinh Group on its journey to make its projects world-class and shapen its competitiveness edge amid globally accelerating digitalization.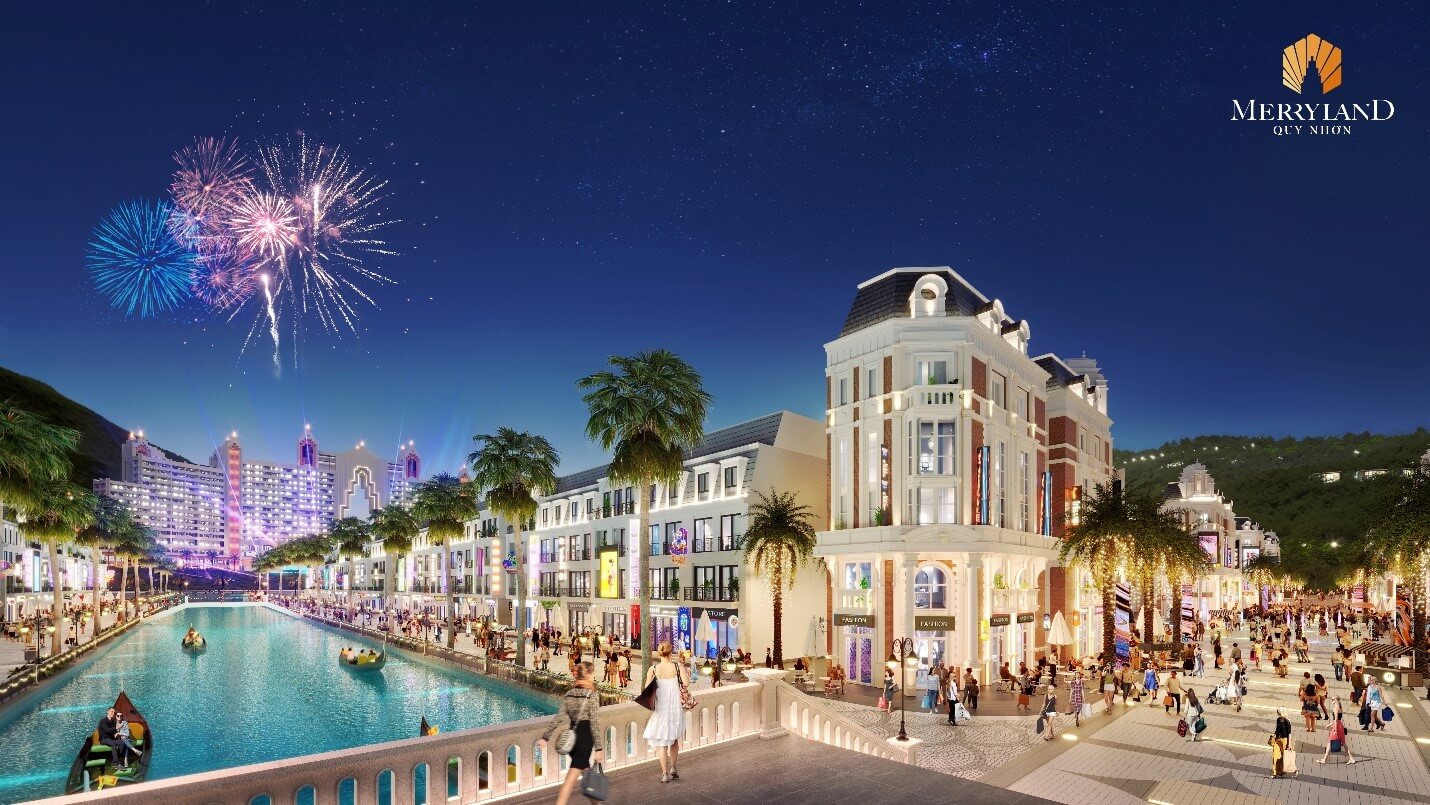 After the signing, the group will start to employ Viettel's solutions and services to the MerryLand Quy Nhon project, which covers 695 hectares on the Hai Giang Peninsula with a cost of over US$2 billion for the first phase.
Through the strategic cooperation with Viettel, smart technology will be applied to the business-vacation-living space of MerryLand Quy Nhon. Specially, the Canal District area featuring the breakthrough property type Bizhouse will access modern business solutions which make life more convenient for owners to operate and manage bizhouses, offering a new and convenient experience to tourists.
Meanwhile, Viettel will prioritize introducing Hung Thinh Group's preferential policies, programs, property products and services to its employees, customers and partners. In addition, Viettel will also use Hung Thinh's products and services for its employee welfare and benefit policies.
Speaking at the signing ceremony, Truong Van Viet, vice chairman of Hung Thinh Group, said, "Through the cooperation, Viettel's digital services and technology solutions will soon be applied to all projects developed by Hung Thinh Group, helping provide the community with high-class real estate products and build a prosperous society. The signing acts as a firm foundation to open a wider door for the cooperation between the two giants in numerous fields such as real estate, construction, technology, infrastructure, telecommunications and digital services among others in the future."
Nguyen Thanh Nam, deputy general director of Viettel Group, stated, "It's incredible that the cooperation will put many of the two groups' projects into practice and promote digitalization for the two sides, thanks to the two giants' strength for workforce and financial health. Viettel commits to accompanying Hung Thinh Group during the digital transformation journey, with the most preferential fees. Apart from fueling the two groups, the partnership will benefit the customers and employees of the two and contribute to developing the country."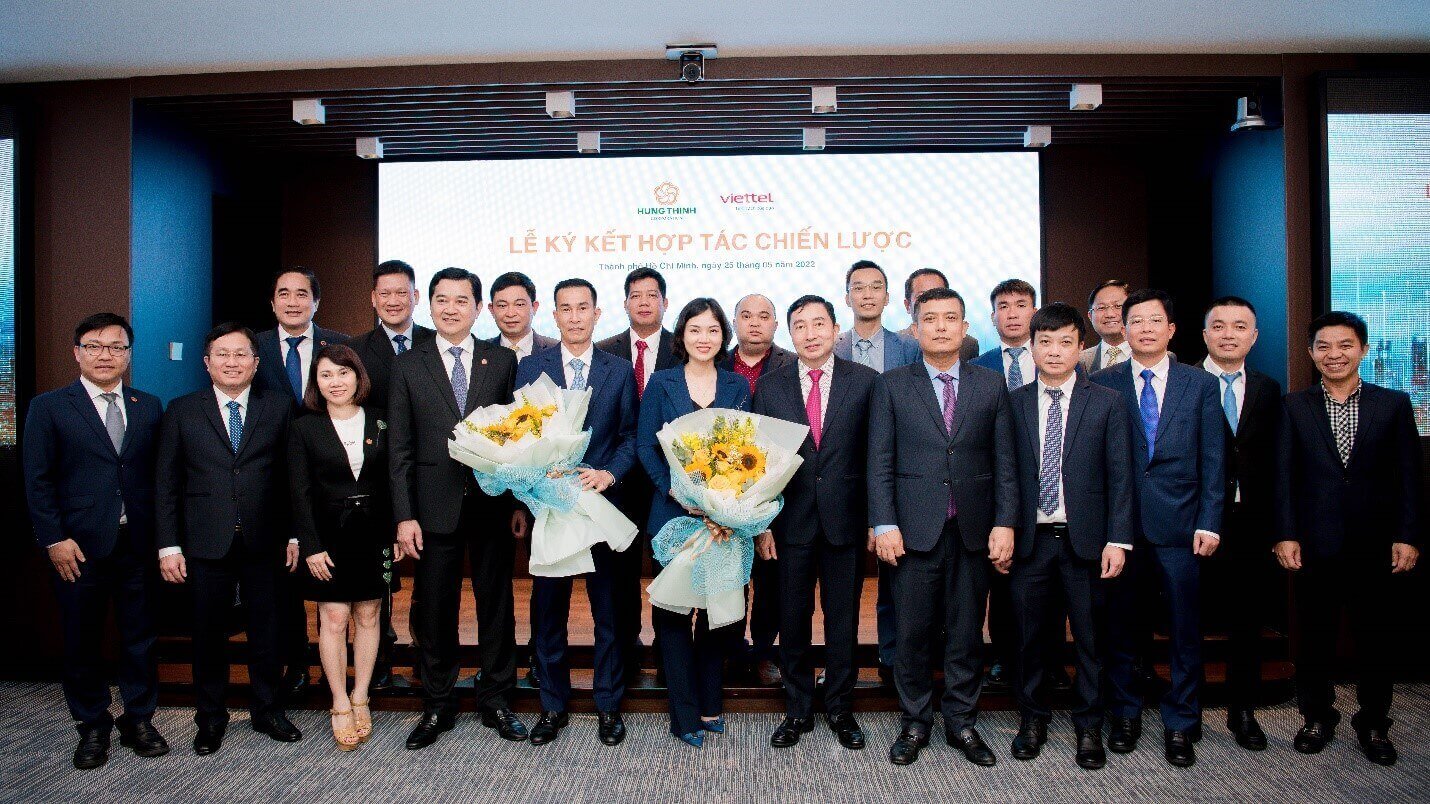 The telecom giant Viettel specializes in providing telecom services and hi-tech induatrial solutions in Vietnam. Viettel tops the list of local enterprises for the brand value and is named among 250 leading global brands.
Viettel is active in various sectors such as telecom, information technology, digital service, hi-tech industrial production and research, delivery, logistics and commerce. Established over three decades ago, Viettel is doing business in 11 nations in Asia, the Americas and Africa.
Hung Thinh Group is one of the country's leading private economic groups, specializing in the real estate sector. Experiencing 20 years of its establishment and development, Hung Thinh Group has supplied more than 30,000 property products to the local market, building a sustainable living place for the community. The group is developing 56 high quality projects nationwide, with a total area of over 2,300 hectares. These projects in prime locations have been serving more than 100,000 customers. The year 2022 marks a new stage for Hung Thinh as the group will tap the high-end real estate segment, build numerous large-scale world-class projects and continue its journey for a properous and sustainable community.