Marubeni Corporation, one of Japan's largest integrated trading and investment conglomerates, has established a comprehensive partnership with Hung Thinh Corporation in three areas of green energy, real estate investment, and feasibility research for smart city solutions.
Since it was founded in 1858, Marubeni Corporation has expanded its business across the globe, with over 600 branches and offices worldwide. It has total assets of around US$68 billion and annual profit of around US$2 billion.
This Japanese conglomerate and Hung Thinh Corporation signed a cooperation agreement for real estate development in Vietnam on July 13. Their first project within this partnership is located in the new administrative center of Thu Duc City, with an estimated investment of over VND10 trillion. As per the deal, the two corporations will join hands to design the business model, manage and operate the project, as well as prepare smart development plans and solutions for this project.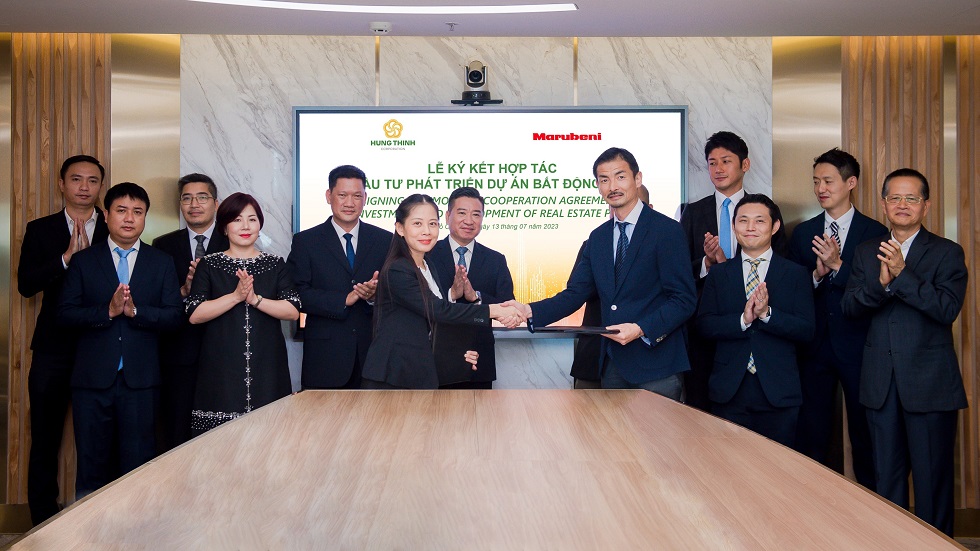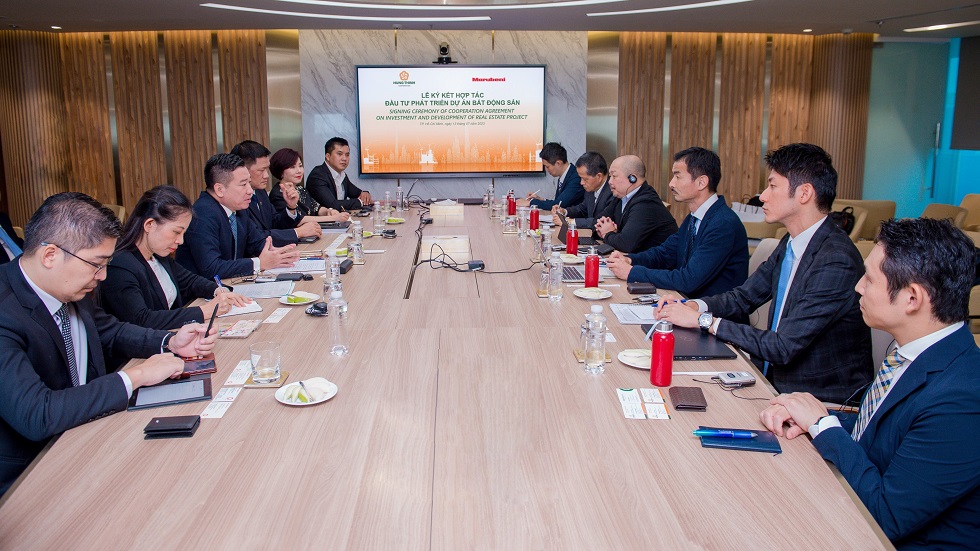 Their comprehensive collaboration not only helps improve the overall living quality of Vietnamese residents but also creates a sustainable urban area for people to work and live in the long term.
Marubeni Corporation teamed up with Hung Thinh Corporation in May 2022 to register for the Japanese government's funding program "FY2022 Feasibility Study Program on Overseas Deployment of High-Quality Infrastructure". Their joint effort initially paid off in August 2022 when the Japanese government officially sponsored the program "Feasibility Study on the Development and Operation of Smart Cities with the strengths of Vietnam and Japan in collaboration with local partners." Hung Thinh Corporation was chosen to be Marubeni's Vietnamese partner. Starting in December 2022, the two corporations initiated the program with the participation of multiple leading international organizations.
After six months of research, Marubeni Corporation summarized the findings and reported them to the Japanese Ministry of Economy, Trade, and Industry. Additionally, the company had an in-depth discussion with Hung Thinh Corporation on July 13, 2023, to enhance their understanding and continue the research to assess the feasibility of various projects in HCMC and Vietnam.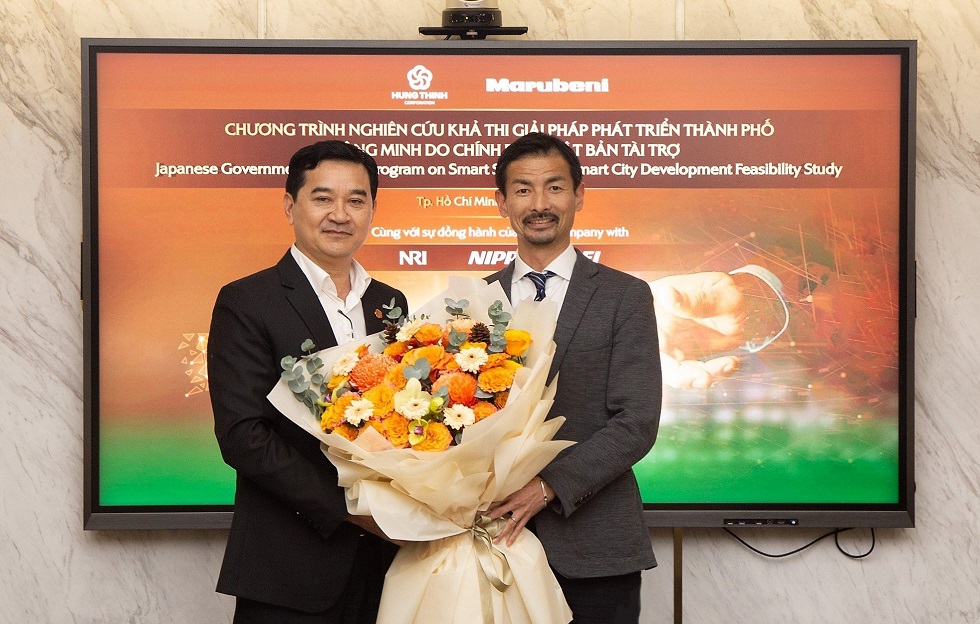 Along with real estate development and smart city solutions, Hung Thinh Corporation has also partnered with Marubeni Asian Power Vietnam, a subsidiary of Marubeni Corporation, since February this year, in developing renewable energy projects.
Accordingly, the two sides will take advantage of their experience to conduct feasibility studies and surveys, thereby enhancing their partnership to realize their ambition of developing green and renewable energy projects. Their shared objective is to head for the "Net Zero" goal and maximize the value that they bring to the community through ongoing real estate projects. Moreover, their cooperation also promises to create eco-friendly urban areas and tourism zones using clean energy sources in the country.
"We highly appreciate Hung Thinh Corporation's vision and plans in real estate investment together with the development of green and sustainable energy. Marubeni Asian Power is ready to accompany Hung Thinh in conducting in-depth research on renewable energy projects," Tai Miura, chairman and general director of Marubeni Asian Power Vietnam, said at the signing ceremony of the partnership with Hung Thinh Corporation.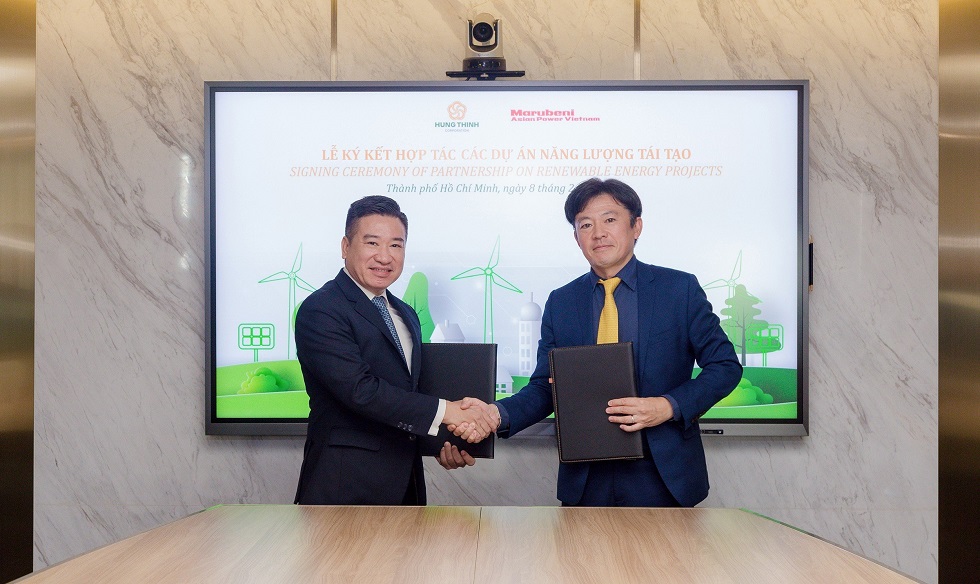 Nguyen Dinh Trung, chairman of Hung Thinh Corporation, expressed his high expectations for support and experience from Marubeni Corporation as well as other leading Japanese enterprises. "We expect to learn valuable experiences in sustainable development from Marubeni Corporation to continue building a better future, fostering innovation, and strengthening the resilience of Hung Thinh Corporation. For sincere cooperation, mutual respect, and benefits for both parties, stakeholders, and the community, Hung Thinh Corporation is always willing to discuss, share, and together overcome upcoming challenges. We will make every effort to delve deep into the feasibility and conduct projects in real estate development, smart cities, and renewable energy to improve the living quality and contribute to the sustainable development of the nation."