On October 2, 2022, Hung Thinh Incons Joint Stock Company (Hung Thinh Incons) held a groundbreaking ceremony for Hollywood Hills by YOO Inspired by Starck (Hollywood Hills), a prime quarter at the MerryLand Quy Nhon project. The event manifests the capacity of Hung Thinh Incon as a leading Engineering-Procurement-Construction (EPC) contractor in Vietnam that can meet stringent requirements on quality, technicality, aesthetic standards, progress and construction methods of the project.
Spanning over 90 hectares, Hollywood Hills is one of three ultra-high-end subdivisions of the MerryLand Quy Nhon project, dubbed the "peninsula city". It comprises three segments that can satisfy the customers' need for luxurious lifestyle, offering them a collection of luxury art villas. Located on the terrains of 40-100 meters above sea level, Hollywood Hills offers full view of the sea and sky of Hai Giang peninsula.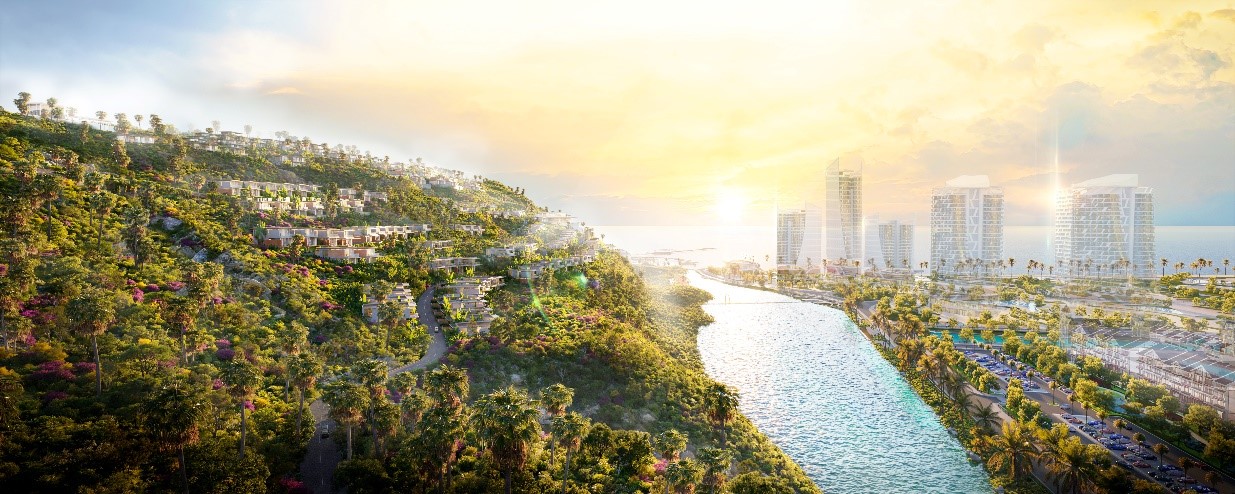 Ngo Huy Hieu, deputy general director of Hung Thinh Incons, asserted that the corporation, with its experience and capability as one of Vietnam's leading EPC constractors, will meet the strict requirements of construction work and project safety and bring high-end products to customers. Hung Thinh Incons has committed to applying modern construction methods and focusing its resources on developing environmentally friendly, classy and modern infrastructure construction projects, thereby transforming the appearance of Quy Nhon City and Binh Dinh Province.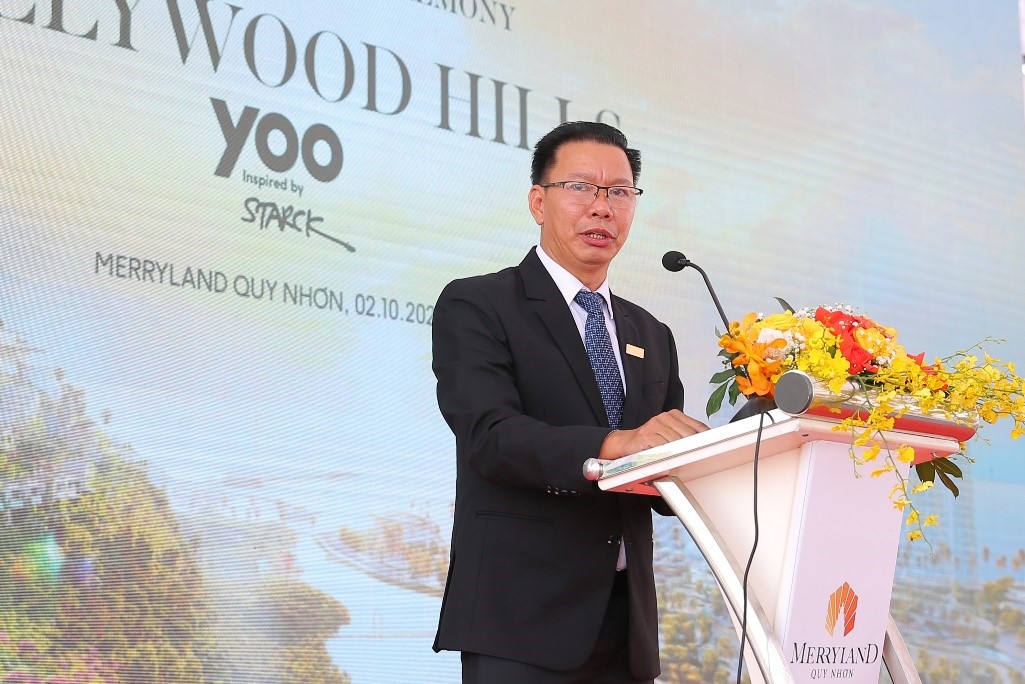 After 15 years of development since 2007, Hung Thinh Incons has won partners' confidence and established its reputation for ensuring progress, meeting technical, aesthetic and safety standards. Apart from key projects like MerryLand Quy Nhon, Hung Thinh Incons is also the EPC contractor of apartments, offices and large-scale urban projects such as Saigon Riverside Complex in District 7, Vung Tau Pearl, Bien Hoa Universe Complex, New Galaxy apartment areas, Quy Nhon Melody apartment areas, and Grand Center Quy Nhon apartment areas.
Joining forces with a global brand of real estate place-makers, developers and designers, YOO Inspired by Starck, to carry out the MeeryLand Quy Nhon project has confirmed the outstanding construction capability of Hung Thinh Incons. Hung Thinh Incons is ready to have more workloads from investors outside of its business ecosystem and further expand its business in the future.