HCMC – The 11th International Food & Drink, Hotel, Restaurant, Bakery & Food Service Equipment, Supplies & Services Exhibition, or Food & Hotel Vietnam 2022, was launched at the Saigon Exhibition and Convention Center in District 7, HCMC today, December 7.
The exhibition, held by Informa Markets Vietnam, is an opportunity for participating enterprises to build links with potential business partners, explore new market trends and improve operational efficiency.
Over 10,000 trade visitors and participants are expected to join the event, according to Informa Markets Vietnam, one of the exhibition's organizers.
BT Tee, general manager at Informa Markets, said, "Returning after two years of difficulties and challenges for the food, restaurant and hospitality industry, Food & Hotel Vietnam 2022 is expected to bring many opportunities and industry networks for enterprises."
The exhibition will feature 21 international pavilion groups with various brands from the European Union, the United Kingdom, the United States, Canada, Japan and Singapore. Many conferences, workshops and activities will be held during the three-day event.
This year, the European Union pavilion is set to showcase the unique characteristics of European products, including meat and meat products; olive oil, fruits and vegetables; dairy; confectionery and chocolate and wines, beers and spirits at Food & Hotel Vietnam 2022.
During the event, visitors can enjoy tastings and interactive opportunities to learn about the growing variety of European products in Vietnam.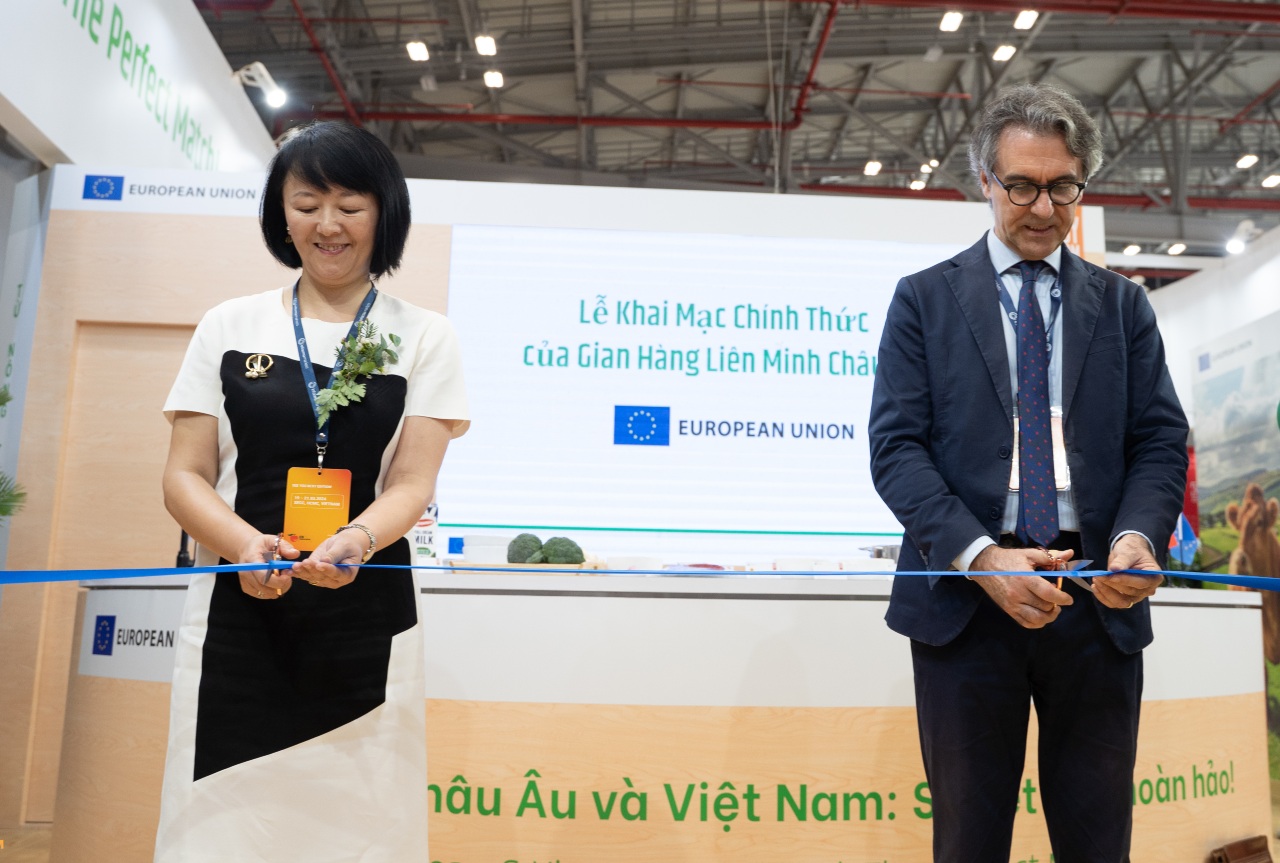 Through the exhibition, the EU pavilion expects to provide Vietnamese consumers with more information about EU products, Giorgio Aliberti, Ambassador of the European Union to Vietnam, said, adding that a cooking show was held at the pavilion to show visitors how some EU products are used.
"European Union agricultural food and beverages stand for authenticity, high quality, safety and sustainability. Food and Hotel Vietnam 2022 offers a fitting platform to showcase the rich potential of pairing European and Vietnamese food and create an agri-food promotion campaign entitled 'Perfect Match,' which aims to position EU products in perfect harmony with Vietnamese ones," said Aliberti.
"The EU pavilion and I plan to continue to join the exhibition next year and expand operations due to its success and a large number of visitors," he added.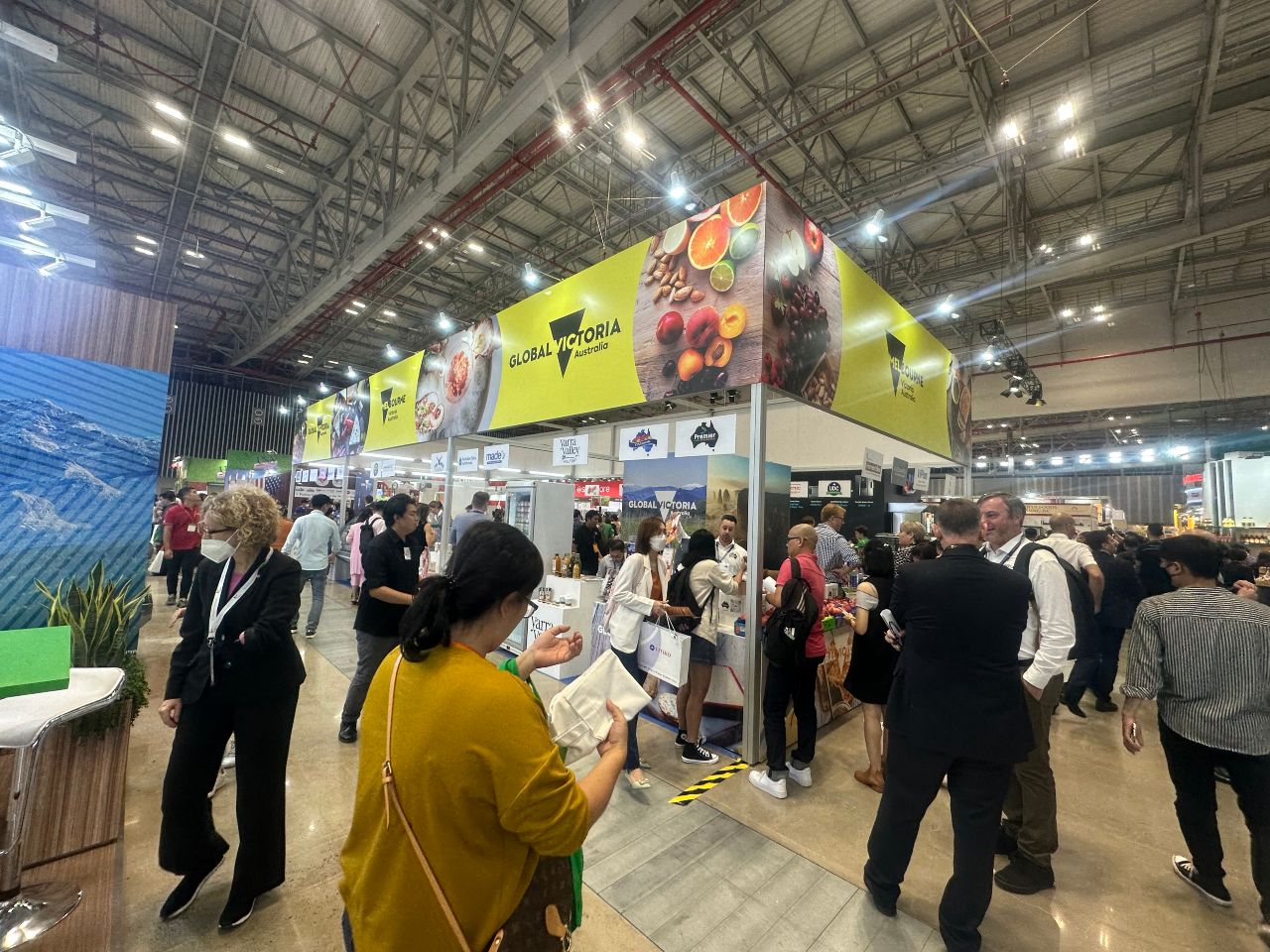 Another highlight of this year's edition is the participation of the Japan External Trade Organization (JETRO) pavilion. "This is the first time we have participated in the Food and Hotel Vietnam to officially introduce high-quality and safe Japanese products to Vietnamese consumers," said IDA Koji, deputy chief representative of JETRO HCMC.
During the exhibition, JETRO HCMC will hold various workshops to popularize Japanese sake, fish, vegetables and fruits among Vietnamese customers.
In late August, Japan launched a food and agro-forestry-fishery export supporting platform in Vietnam, one of the country's key farm produce buyers, to boost Japanese exports to the latter. The platform is aimed at connecting Japanese exporters and Vietnamese importers, helping firms analyze the Vietnamese market and consumer demands.
"Participation in the Food and Hotel Vietnam is part of our plan to promote the platform," said Koji.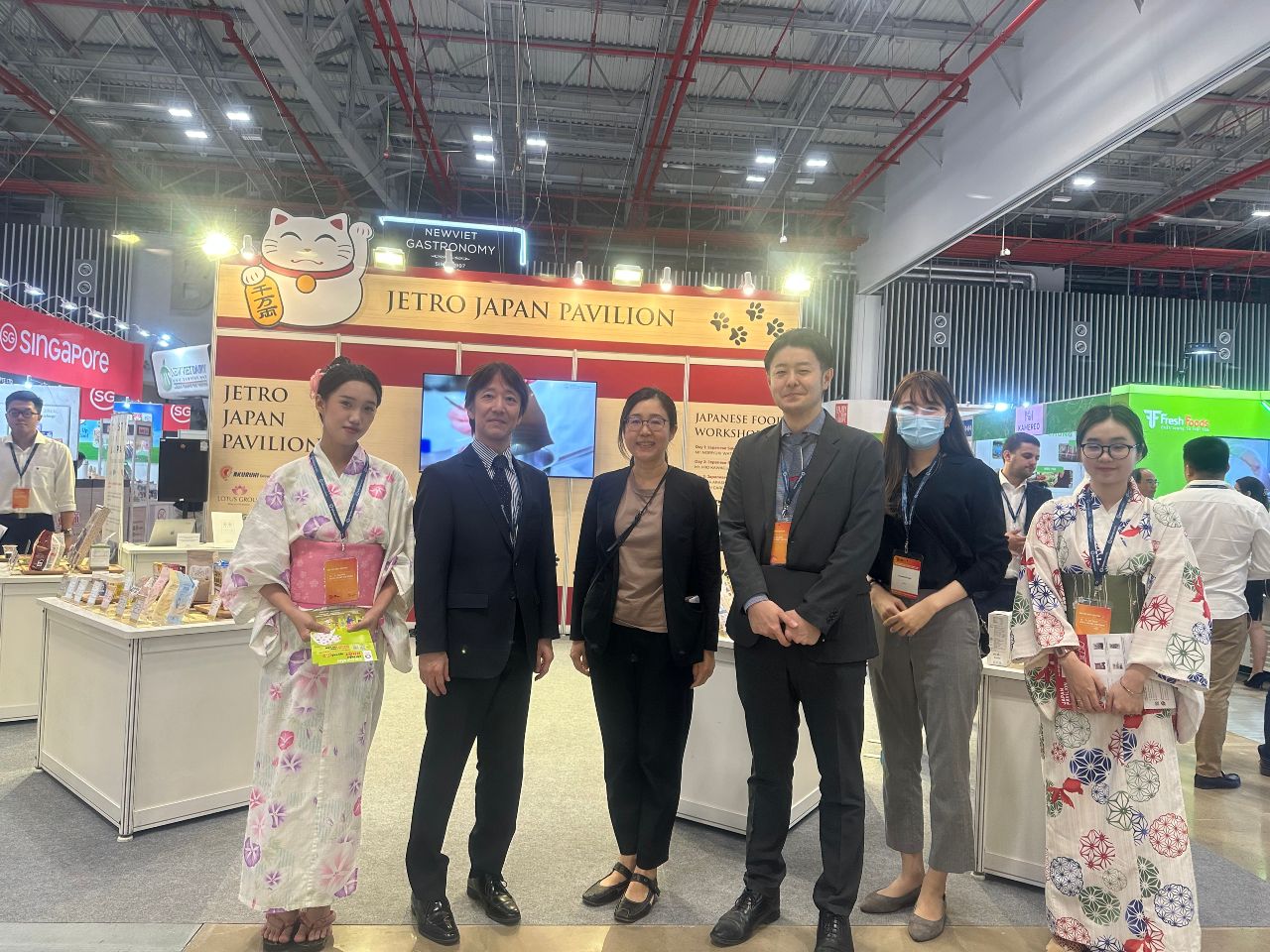 As an exhibitor, a Doctor V Pty Ltd representative said the exhibition is a large event, which plays a key role in connecting customers and enterprises.
As Vietnam's top international food, drink & hospitality exhibition for the past 15 years, Food & Hotel Vietnam 2022 has been attracting more than 300 leading domestic and foreign exhibitors, of which over 65% are international businesses from over 28 countries and territories.