HCMC – The Embassy of Israel in Vietnam early this week donated more than 22,000 trees to farmers in Bac Phong Commune, Cao Phong District, in the northern mountainous province of Hoa Binh to promote environmental protection and climate change response.
After the tree handover ceremony, the Embassy's staff joined the Hoa Binh farmers, officials and local youth union members in planting the trees.
Israeli Ambassador to Vietnam Nadav Eshcar said the tree donation aims to help local residents improve their livelihood and contribute to a greener environment in Vietnam in response to the 1-billion-tree growing project launched by the Vietnamese Prime Minister.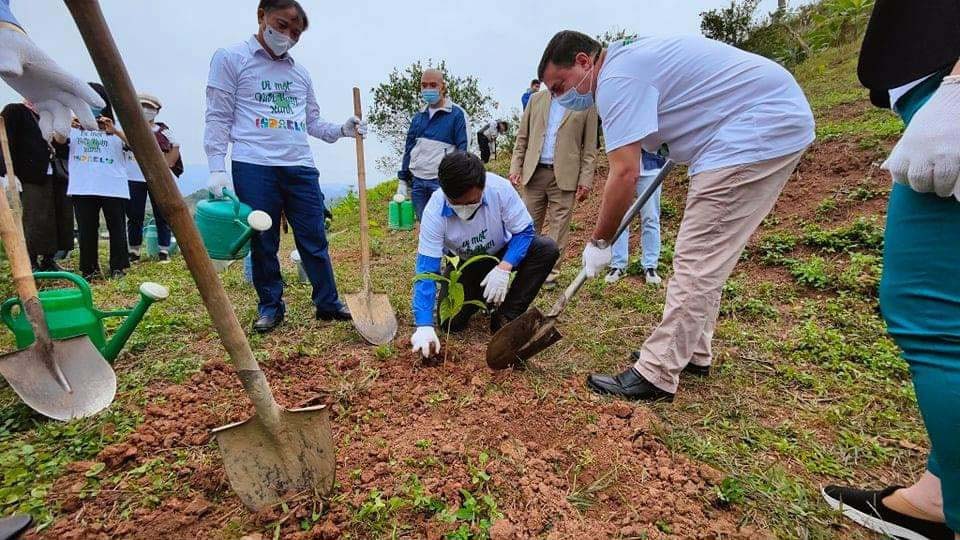 Chairman of Hoa Binh Province Bui Van Khanh called on associations, organizations and businesses to grow more trees in their workplaces, factories and industrial parks.
Within the framework of the program, the organizers also handed over gifts to 14 families who received the plants.
On the same day, the Israeli delegation and local officials visited a made-by-Israel biogas facility at a household in Cao Phong District.
Under the 1-billion-tree growing project for the 2021-2025 period, 690 million trees will be grown in urban and rural areas, and 310 million others in protective and special forests.
The project aims to protect the ecosystem, improve the scenery, respond to climate change, boost socio-economic development, improve the quality of people's lives and foster the sustainable growth of the country.
As per the project, the target for 2021 is to grow 182 million trees, followed by an average of 204.5 million trees to be planted each year in the 2022-2025 period.
In related news, the British Embassy staff and Chevening alumni in Vietnam joined hands to collect trash at the West Lake area in Hanoi on December 12. In just over an hour, the team collected 28 bags of trash sent to the Hanoi Urban Environmental Sanitation Company to be processed.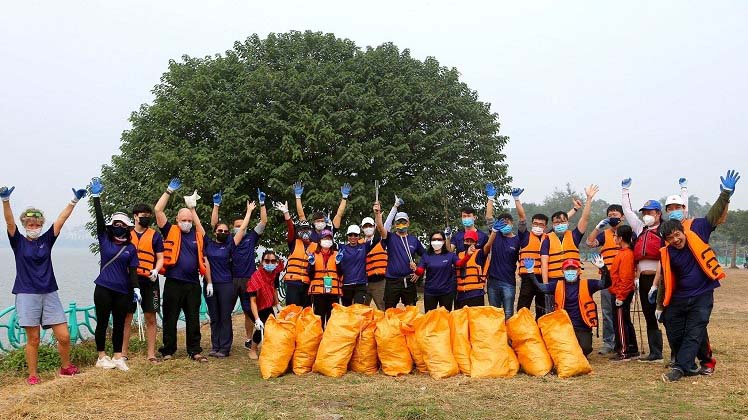 In recent years, many rivers, lakes and other water sources of Vietnam have been facing serious pollution, affecting the ecosystem as well as the people's health and safety. With the idea that "small actions can make a big difference", the British Embassy in Vietnam and the Chevening alumni network aimed to raise awareness over environmental protection through this meaningful activity.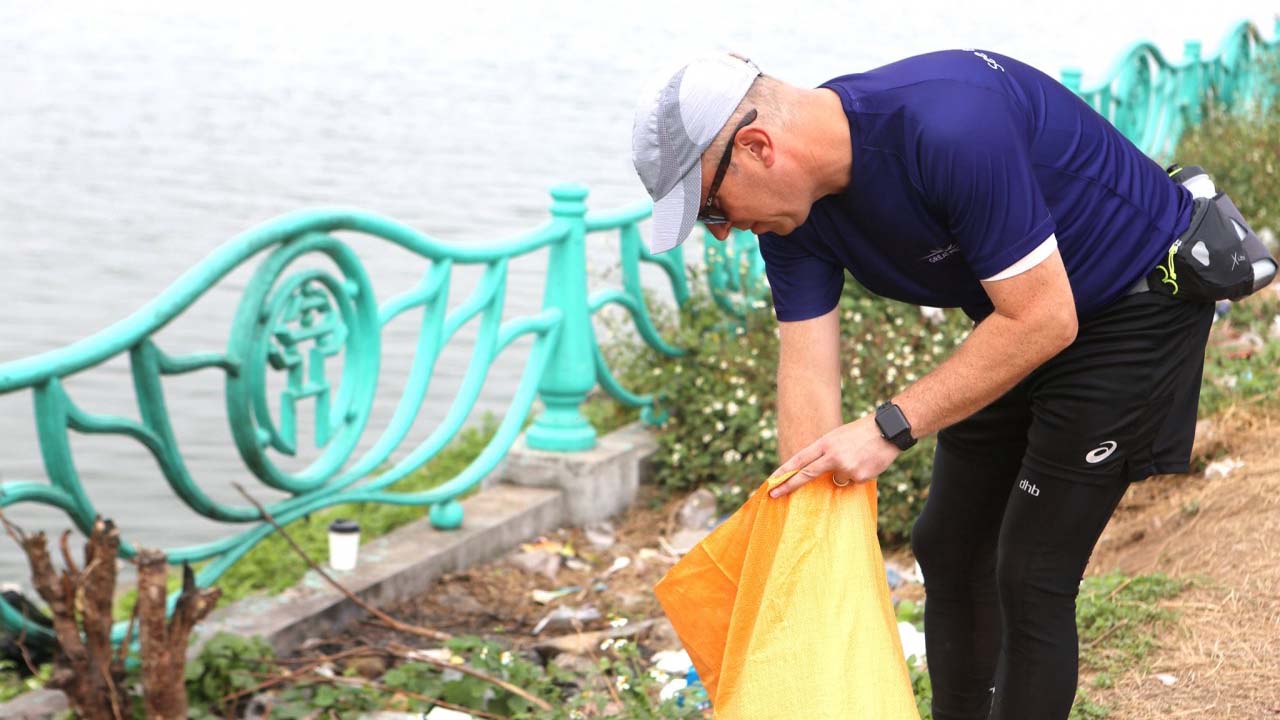 The British Consulate General in HCMC has also joined the Queen's Green Canopy to celebrate the 70th anniversary of the accession of Queen Elizabeth II through a tree planting activity.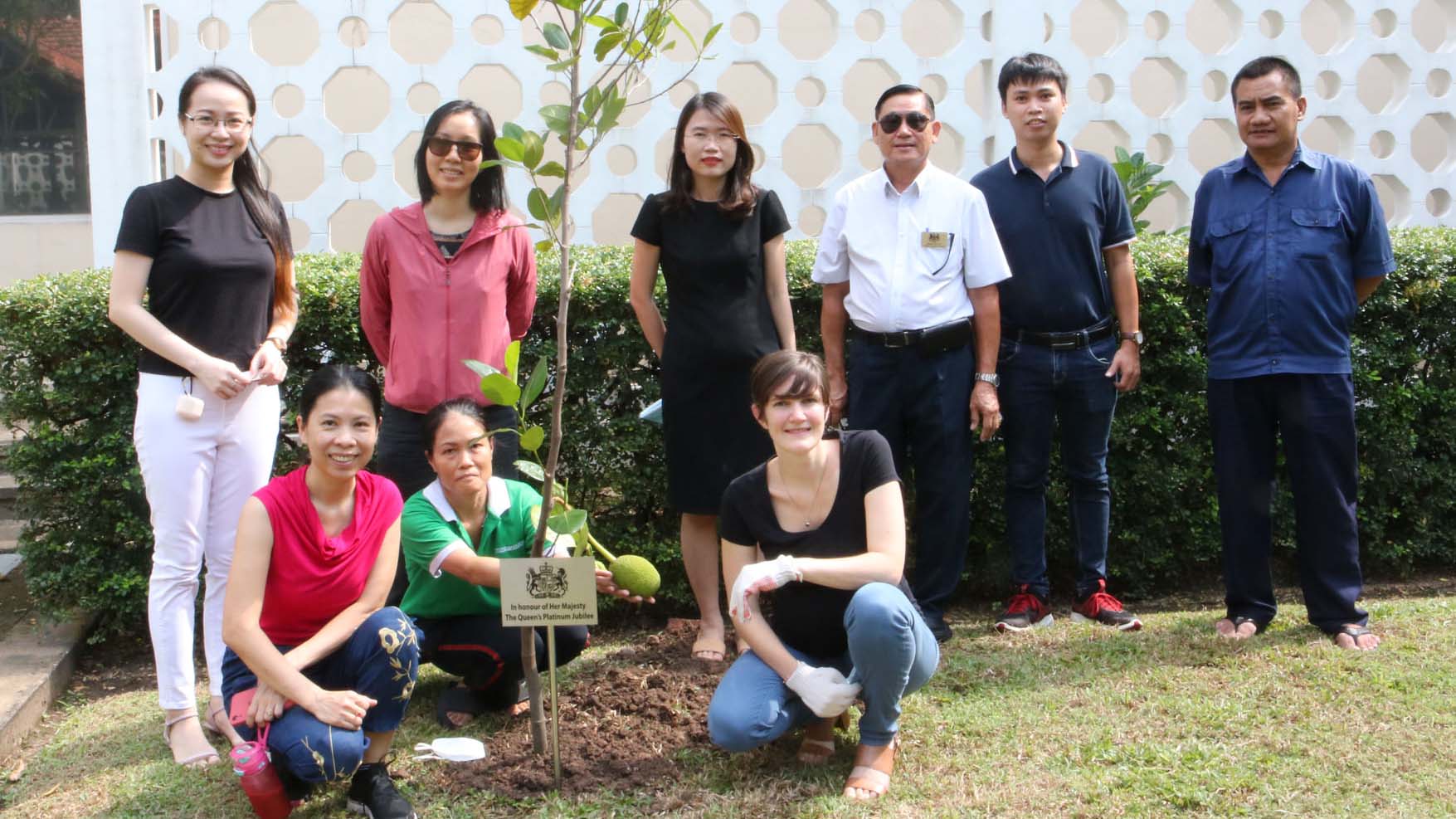 This is a unique tree planting initiative created to mark Her Majesty's Platinum Jubilee in 2022 which invites people to "plant a tree for the Jubilee". With a focus on planting sustainably, the Queen's Green Canopy encourages planting trees to create a legacy in honor of The Queen's leadership, which will benefit future generations.