THUA THIEN-HUE – The mausoleum of King Gia Long (1762-1820), also called Thien Tho Mausoleum, some 20 kilometers from the heart of the imperial Hue City, is the tomb complex of the first king and founder of the Nguyen Dynasty (1802-1945), which was also the last feudal dynasty in Vietnam. The current country name of Vietnam was officially used in this dynasty and has been since retained.
Built between 1814 and 1820, Gia Long mausoleum complex encompasses a multitude of temples and tombs of the king and his royal family members. The mausoleum expands on an area marked by more than 40 mountains and hills whose layout and architect are in concordance with the surrounding natural scenery, creating beautiful views, which are majestic, imposing and poetic.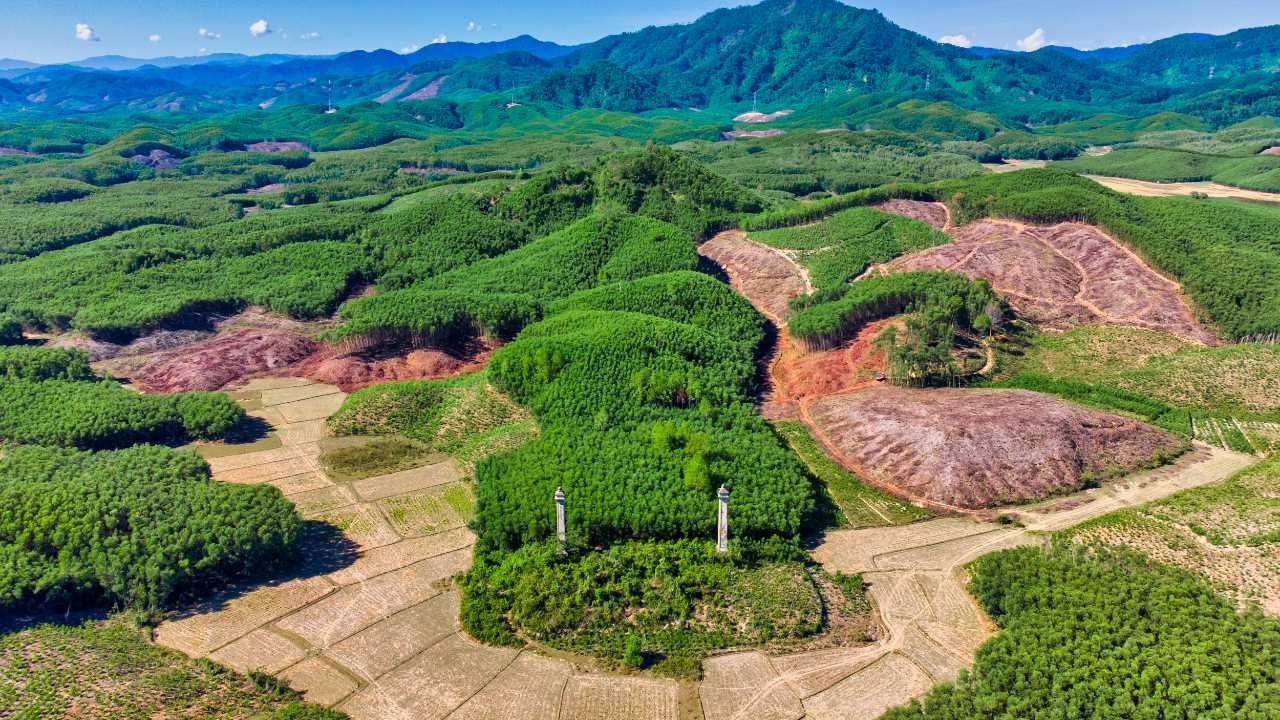 The complex can be divided into three main parts, excluding other structures. They are the tombs of the king and his first queen, Minh Thanh Temple ("Minh Thanh" means "brilliantly perfection") where the king and his first queen are worshiped, and Bi Dinh where a giant stone stele is preserved.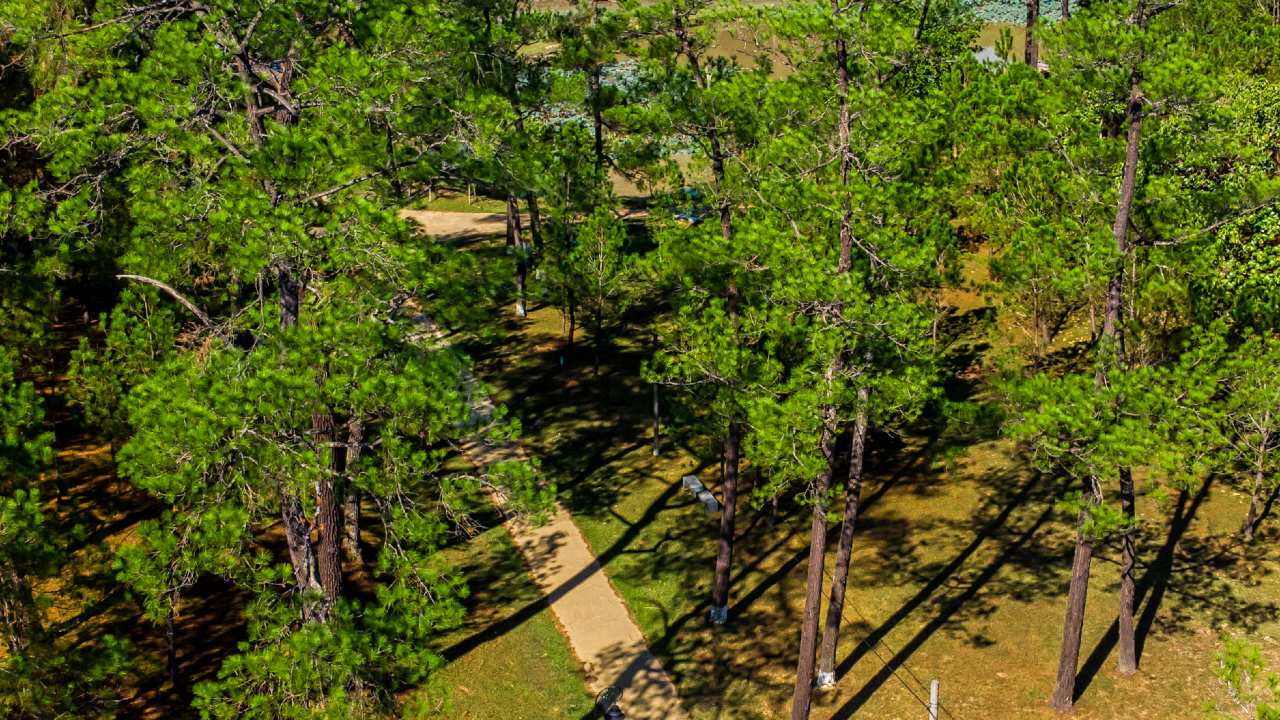 One thing that makes Gia Long mausoleum different from its counterparts of the Nguyen Dynasty is that it is the only place where the tombs of the king and his queen are put in parallel. The two stone tombs lie together with the king's tomb on the left and the queen's on the right.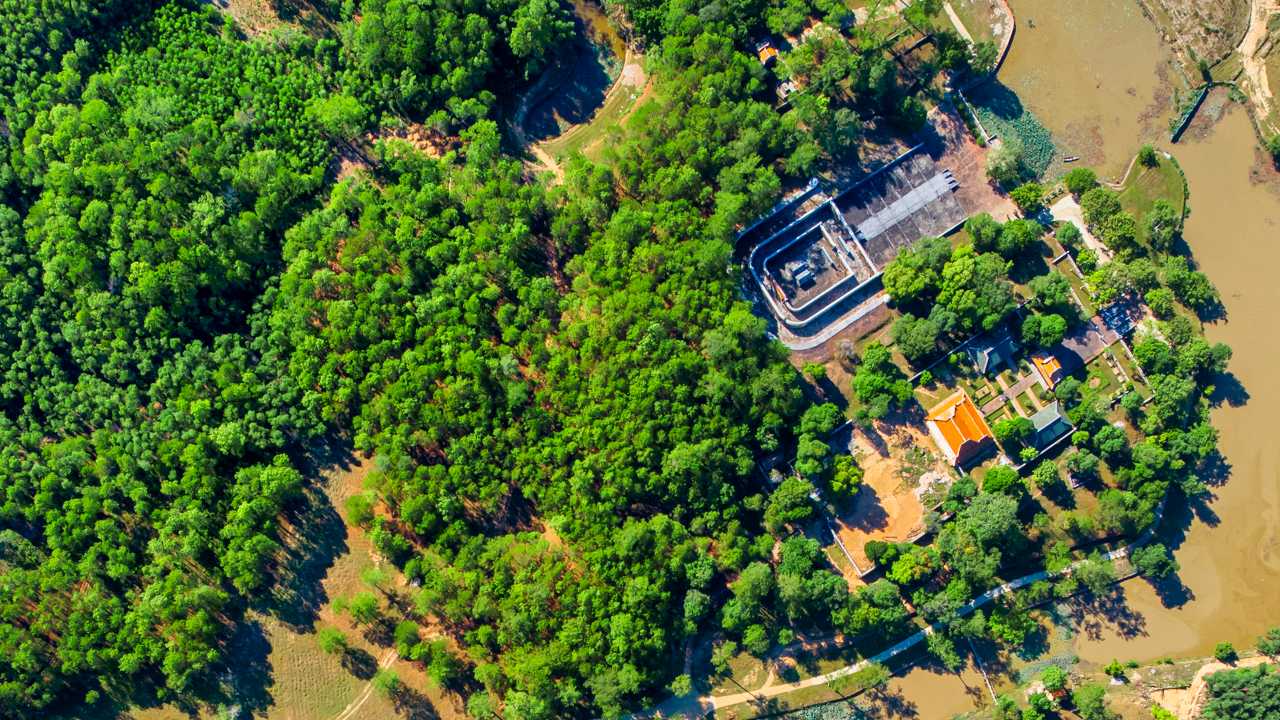 Aerial views of Gia Long mausoleum may expose its panoramic layout in which architecture is in harmony with nature. It seems that the king had contemplated much about the location where he and his queen would rest forever together.