A French passport holder, Patrick Gaveau was born in Ivory Coast and has been living in Vietnam for 16 years with his family. Although he owned a successful business, he realized that material things did not make him happy. He believes we have to learn how to take care of ourselves, understand who we are and what we want in order to be happy, and says practicing yoga helped him achieve them. In an interview with The Saigon Times, Gaveau, a life coach and a transformational yoga trainer, talks about how yoga helps people become the best version of themselves. Excerpts:
The Saigon Times: What drew you to stay in Vietnam for 16 years?
Patrick Gaveau: My wife and our two children, who are also Franco-Vietnamese, were here so that was a major reason. I also started my own business called City Pass Guide and ran it for 14-15 years until Covid-19 hit. Vietnam was the perfect environment to grow a business because it is a vibrant place where business is always booming. This is a good economic center where a lot of things are happening; I started at the beginning, followed the growth and emerged successful.
How do you feel about the life and people in Vietnam?
Vietnam has taught me a lot of things. I'm very grateful to have had the chance to experience them. I learned patience because in Vietnam, if you are not patient, you don't get much. I also learned a lot about the value of family because here, the meaning of a family is much stronger than it is in the West. I also learned about the world of possibilities because in Vietnam, almost anything is possible. I also learned about simplicity. That's actually something I always loved but found in abundance in Vietnam. The people are very warm and friendly. It's a society which is very open to new and different things.
A lot of people were in difficult circumstances during the pandemic, especially foreigners, who were stuck here because of lockdowns. What did you do at that time? Did you face any difficulties?
During the lockdowns, I was obviously in HCMC like many of us. This was a difficult time for everyone. No jobs, no possibility to go out, and it was challenging. But instead of staying home and waiting, we had the opportunity to work with a wonderful charitable organization. We delivered food bags to people in need and worked with our Buddhist master, who is a Vietnamese-American, to put together five kilo bags with rice, vegetables and all organic products. People said they were the best quality food bags distributed during the pandemic. I believe over the course of four or five months, we distributed 250.000 food bags across the city, which is quite a number, especially for a private organization.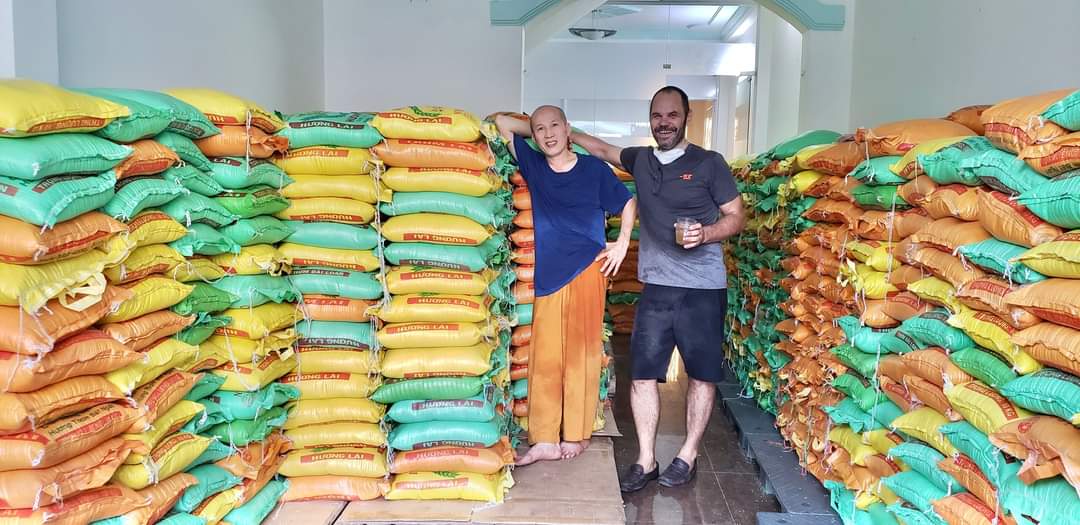 With the growing work pressure, more and more people, especially the young generation, are facing mental health issues. What are your thoughts?
This is an important point. I don't believe that we should live to work; I believe that we should work to live. It means that we shouldn't be working 10 hours a day, six days a week like most of us do right now. I think that the Vietnamese are very hard-working people. During the time I was a businessman, this was good because my goal was to make money and grow the business. But today, my goal is not that. I've realized that material gain is insufficient to make anyone complete, whole or happy. I think that if you really want to be content with yourself, you have to learn to live with less. You have to learn to work less so that you can have more time to take care of yourself, to understand who you are, to meditate or to practice yoga or other forms of internal searching so that you can become the best version of yourself. But unfortunately, the world in which we live in and the society that we are in today does not help us do that.
As a transformational yoga trainer, tell us more about yoga.
Yoga is actually quite misunderstood on a global scale. Most people in and outside Vietnam think it is a physical exercise. In fact, the definition of the word "yoga" means union. So, it means union with everything. When you practice what we called Hatha yoga, which is Ashtanga yoga, we focus on the physical aspect of yoga. Yoga is also related to emotional well-being and learning to master your emotions, your mind and your thoughts. If you cannot control your thoughts, you cannot control your life. Yoga also helps you, spiritually speaking, to be connected with something else. There is more to life than what we see. There are more dimensions, more vibrations, a bigger world that we can connect with.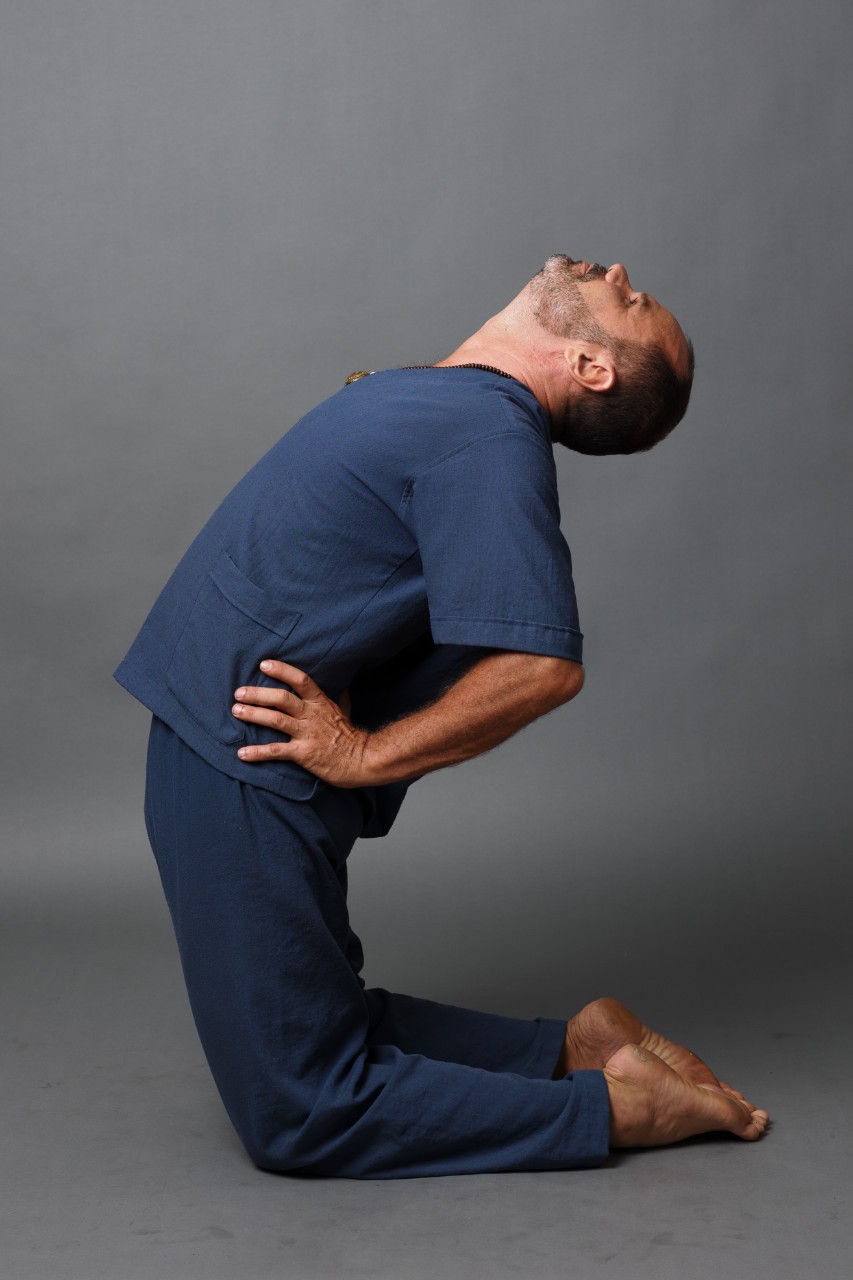 What should we keep in mind while learning yoga?
Be aware all the time. Yoga is not something we do one hour a day, it's something we do every day. If you want to be really good at yoga, you have to focus on one thing all the time: your breath. Because the breath is the center of everything. It is the thing you do the most during your life. If you can learn to become conscious of your breath all the time, you will be in a yoga state, your geek state. That's when you become aware of everything. Once you connect to your breath, everything happens as it should because your mind is centered and connected.
What are the benefits of yoga?
The practice of yoga and transformational yoga is actually extensive. What we focus on is to bring a whole perspective. The physical is very important because this is what brings the energy. Humans need energy. If we don't have energy, we cannot do what we want to do.
The second part is related to the emotional being. In our practice, we also work a lot with mantras, vibrations and singing to integrate the internal vibration in our body and learn to balance it. We are in emotional control of our capacities. We don't let emotions run our life; it is us who run our emotions.
The last thing we teach is how to engage in more love, care, attention for yourself, for everyone and everything else. That's really a spiritual endeavor. That allows us to become more connected to who we are, what we are, to the rest of the world, and everything around.
What is your future plan?
I will soon leave Vietnam after 16 years to move to South India in a community called Auroville, which is about three hours south of Chennai. This community is special because it is a very strong spiritual society. It's a community that was created in 1968 by the Mother and Sriorbindo, who is a master of yoga. It's a special community that is not driven by money or possessions. It's a small community of people from 59 countries who worked together and created a large village which is extremely respectful to the environment.
I'm going to live there and assist my yoga master, to help him train future yoga teachers. I will continue to enjoy my life by having time to engage in long walks on the beach or in the forest, take care of myself, meditate, practice yoga and do marketing for some of my clients and so on.
How do you feel about leaving Vietnam after so many years?
I feel it's time for me to go. I've learned a lot from Vietnam. It's the place where I stayed the most my whole life. But I'm ready to move on to a new country, a new environment.
Something that is much simpler, less materialistic, less polluted and less oriented toward always working more. Something that allows me to live a simpler life where I am more connected to the earth, nature, the sound of the birds, and the fresh wind of the sea while hearing the waves breaking. These are simple things but what I value most today and what brings me joy.
I'm grateful and thankful for all that Vietnam and the Vietnamese people have given me. I think the country's biggest asset is its people. That's the most wonderful gift in the world.