Acquiring a home in a major city like HCMC remains a distant dream for dwellers with middle income and lower, as the housing prices have kept rising and shown no signs of cooling down.
Out of reach for the young 
Dinh Hieu, who moved to HCMC from the coastal province of Binh Thuan, has been looking for an apartment for over a year. After a decade of saving, his family now has more than VND1 billion to settle in the city. Yet, Hieu's intention may be unattainable as even a modest 50-square-meter apartment now costs at least VND2 billion.
Hieu said, "It is challenging to find a good home with a limited budget given a lack of affordable ones on the market.
"The fresh supply of houses ranging from 50 to 60 square meters has always fallen short of demand. The credit crunch choked off access to bank loans."
He added, "Without extra finance, it is impossible to purchase a home for a couple with a monthly income of VND25 million."
Like Hieu, many homebuyers are grappling with the soaring cost of real estate in HCMC, way more than that of properties in Hanoi and other cities.
The average housing price last year in HCMC was around VND107 million per square meter of floor space, rising by 43% over 2021, according to a recent report by Savills. Prices rose to VND125 million per square meter in the fourth quarter, still up by 71% year-on-year.
Meanwhile, there has been an absence of offerings at less than VND2 billion a unit, whereas the VND2-5 billion segment accounted for 68% of total transactions.
Most available homes came from the high-end and luxury categories, which significantly drove up prices on the primary market. As for the lower-price range, there were hardly any new developments, while the number of projects in the mid-end bracket remained modest at around three.
Dinh Minh Tuan, director of the HCMC Branch of the local realty website Batdongsan.com.vn, says, "Prospects about a housing price reduction may be unrealistic as condo prices have yet to see any fall in over a year."
Notwithstanding the volatility on the market, prices continue to rise and hover above VND50 million per square meter, he added.
Over 50,000 people get married annually in HCMC, resulting in a significant housing demand, according to data from the HCMC Real Estate Association (HoREA). Given a monthly wage of over VND6 million in the city in 2021, it would take a newly wedded couple at least 15 years to earn enough money to buy a house, assuming they do not even spend any of the savings on other expenses.
There is thus a long way to go in making homes in HCMC more affordable to the city's younger residents.
Is there an option?
While property prices continue to rise, there has been a shortage of apartments priced below VND2 billion, which is more affordable for most young HCMC dwellers. According to the city's Department of Construction, the number of freshly-supplied mid-end housing units decreased by 27% from 3,600 to 2,637 in 2022. Meanwhile, there were no new low-end housing units in the market.
As part of efforts to respond to the request of the Government and HoREA, Vingroup, Hung Thinh Land and Novaland, among others, have joined hands to launch initiatives constructing affordable homes for locals, delivering on their commitments in words and deeds.
Hung Thinh Land, a 20-year real estate developer with a strong reputation in HCMC's realty mid-end sector, has unveiled the 9X An Suong project, which will have about 800 affordable apartments targeting the city's youthful purchasers. The building is the firm's second initiative of the 9X housing projects, after the 9X Quy Nhon construction in Binh Dinh Province.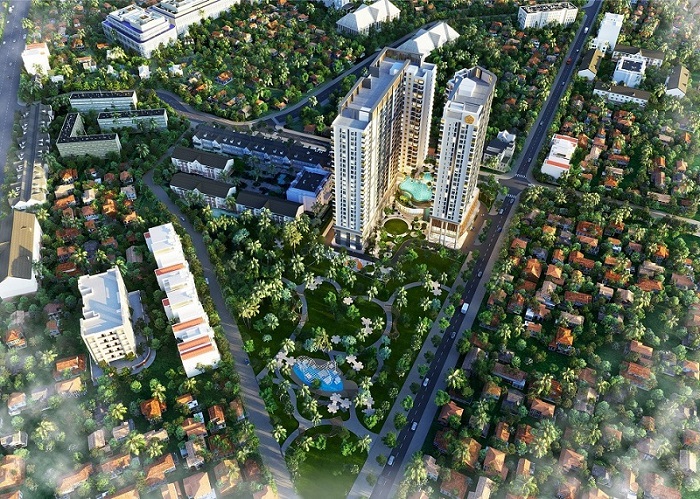 The 9X An Suong project is one of a few ventures that may be highly accessible to locals, considering the starting price of VND1.6 billion and a one-of-a-kind instalment rate of 0.5% every month. The project serves a growing need in the real estate market and offers substantial potential for investors interested in long-term profits.
The 9X An Suong project is conveniently located in the heart of HCMC's outlying district of Hoc Mon, with easy access to the city's downtown and the nearby provinces of Binh Duong, Long An and Tay Ninh. Hoc Mon District, which plays a crucial role in HCMC's northwest expansion plan, has significant development possibilities and is set to become "modern and eco urban," according to experts.
Hung Thinh Land has prioritized the creation of public spaces that foster a connected community tailor-made for young customers, such as children's playgrounds, outdoor sports and walking path areas, parks, swimming pools, rooftop gardens and BBQ pits, among others.
With the goal of promoting children's comprehensive growth, the project will feature a daycare center on-site, as well as a wide range of educational facilities in the surrounding area.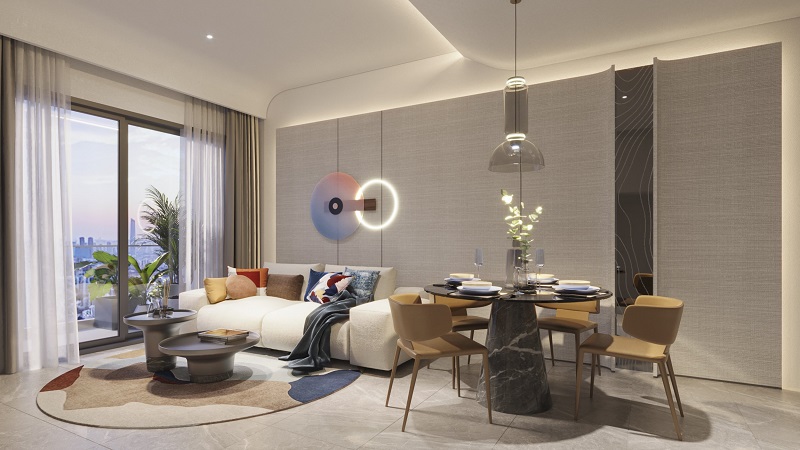 Apartments at Hung Thinh Land's 9X An Suong project vary in size, from compact studios (37 square meters) to spacious 1-3 bedrooms apartments (51-92 square meters). Having been optimized for functionality, the project is designed with a modern architectural language to appeal to young people.
Given the substantial absence of affordable housing in the market, the 9X An Suong project by Hung Thinh Land is well-positioned to be a reasonable, if not ideal, option for young families seeking homes in HCMC, a national economic powerhouse.