As monetary policy tools are nearly exhausted, fiscal policy needs expanding to spur growth as more challenges are on the horizon. Boosting public investment in infrastructure development and funding the economic recovery and development program are seen as key priorities in 2023.
Narrower monetary policy
The country's gross domestic product growth in 2022 hit 8.02%, a record high in the 2011-2022 period, as the economy bounced back strongly, having grappled with the Covid-19 pandemic for nearly two years. That high growth rate was largely attributed to monetary policy, with credit growing 14.5%, slightly lower than the revised limit of 15-16% but higher than the initial target of 14% set at the beginning of last year.
However, as interest rates in 2023 are predicted to continue picking up, albeit at a slower tempo than in 2022, and as credit growth is also seen slowing, monetary policy can hardly deliver high growth results as seen in the past as private sector investment will surely be affected by high interest rates.
Many institutions have predicted slower GDP growth for Vietnam in 2023 due to numerous uncertainties, including volatile trade and foreign direct investment, investment channels being neutralized by high interest rates, rising inflationary pressure, tighter liquidity, and risks of higher bad debt due to the deteriorating real estate sector. The International Monetary Fund, for example, predicted Vietnam's GDP growth would slow to 6.2% in 2023, while the World Bank put the rate at 6.7%, and UOB estimated it at 6.6%
As monetary policy tools are being exhausted, expansionary fiscal policy is needed to fuel growth as more challenges are on the horizon.
An expert with the Asian Development Bank recently said that Vietnam's monetary policy now offers little room to maneuver, and a lack of caution can be detrimental to the system. Therefore, fiscal policy, such as tax measures, needs to be strongly stepped up in combination with monetary policy to promote economic recovery.
Governor of the State Bank of Vietnam (SBV) Nguyen Thi Hong noted that monetary policy by nature is a short-term tool, so it should not be overused to tackle medium- or long-term issues. Apart from helping contain inflation and ensuring macro-economic stability, monetary policy should be geared towards ensuring safety for the system, and as such, economic policies need to be well-balanced and synchronously coordinated.
The governor of the central bank also suggested that in order to ease the current credit crunch and improve liquidity, it is necessary to boost public investment disbursements, cut taxes and defer tax payments, and revise down property prices to improve cash flows. Heavy reliance on credit can bring risks and consequences in the future as Vietnam's monetary and credit indicators are approaching alarm levels.
Fiscal policy to share the burden
One of the focal mandates for 2023 stressed by the Government is to effectively boost economic restructuring in association with a new growth model to enhance productivity, efficiency, adaptability and resilience of the economy.
The Government also called for drastic measures to remove shortcomings and barriers to expedite disbursement of public investment capital right in the beginning of 2023, especially for key national projects, major infrastructure development projects and programs to connect regions and major cities, and tap ODA for projects with knock-on effects to create new momentum for growth.
To fast-track disbursement of State investment capital, the Ministry of Finance has since early this year urged ministries, and central and local authorities to make detailed capital allocation plans for projects and programs on a one-by-one basis in accordance with prevailing regulations on public investment as well as Decision 1513/QĐ-TTg dated December 3, 2022 by the prime minister.
It has been unveiled that expediting disbursement of public investment capital for infrastructure development and funding the economic recovery and development program are priorities for 2023. Accordingly, VND782 trillion has been planned for public investment, rising 13.7% over 2022. Capital for the economic recovery and development program is planned at VND127 trillion. The capital planned for public investment in 2023 is 70% higher than the disbursed amount in 2022, not to mention the amount of last year's unused funds to be carried forward to 2023.
There are two noteworthy points in the allocation of funds from the State budget for 2023: 1/ Prioritizing projects under the economic recovery and development program; and 2/ Possible dismissal of officials at ministries, central bodies and localities who fail to disburse public investment for two consecutive years (the threshold is to disburse 90% of funds allocated). These two measures are expected to help improve disbursement of public investment capital in 2023, alongside the completion of investment procedures for focal projects.
Prime Minister Pham Minh Chinh stressed that there must be a harmonious and effective coordination between monetary and fiscal policies. Fiscal policy expansion needs to have a focus. Considerations are required regarding the lowering of taxes and fees for businesses and individuals, and to cut business costs as a way to unleash resources for enterprises.
Most recently, at a regular Government meeting for January this year, Prime Minister Pham Minh Chinh observed that budget revenue rose by VND400 trillion last year. The additional revenue will be used for a pay rise and other ad-hoc expenses, and for infrastructure development, healthcare and education.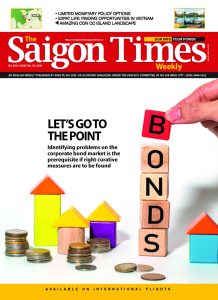 The Ministry of Finance, meanwhile, said that this year it will propose a tax payment extension and has had its proposal approved by the Government to cut land rent by 3% and lower the environmental tax on fuels, alongside cutting certain other taxes and fees to ease hardships for companies and household businesses.
Minister of Finance Ho Duc Phoc stressed that there must be stronger effort to expedite disbursement of public investment capital, remove hurdles for the business community, improve cash flows, and enable enterprises to grow.
In another development, data from the General Statistics Office showed that disbursements by the State budget in January reached VND27 trillion, representing 4% of the annual plan and rising 3.2% year-on-year.
Meanwhile, foreign investment continued falling last month, with total pledged capital as of January 20 falling 19.8% year-on-year at US$1.69 billion. The disbursed FDI in January also plunged 16.3% to US$1.35 billion.