For Sylvie Nguyen, being a digital nomad is a lifestyle. Traveling to new environments and new countries inspires her and helps her strike a good balance between her work and personal life. In an interview with The Saigon Times, Nguyen talks about her life as a digital nomad, its benefits and challenges.
The Saigon Times: Do you visit Vietnam often?
Sylvie Nguyen: My parents are very passionate about Vietnamese culture. So ever since I was eight, I have been coming to Vietnam every two years, and we usually stay for four to five weeks.
I first came to Vietnam in 2004. I was a kid, so my first impression was that Vietnam is a joyful city, very busy and loud because of the motorcycles. The night markets and the food were great. Overall, it was a very good experience and my first impression of Vietnam.
When did you realize your passion for website design?
I returned to France in 2018 from a working holiday in Melbourne, Australia. I came back because I wanted to finish my degree. I was studying international trade, but I did not like it. My best friend and I were in the same situation. She saw that it was important for companies to grow their business and have a website or an Instagram account.
We both decided to study digital courses. We were very creative, so we wanted to do something where we could use our creativity. That is why we both decided to learn digital interactive design.
This is a very competitive environment. How tough is it to make it in this field?
It is definitely a very competitive environment. There is a lot of demand and offers. There are a lot of people doing what we do. But I was very lucky because, during my studies, I got to work with companies every year. I found people who trusted me, gave me an internship, and I could work with them. Till last year, during my master's degree, I worked with a software publishing project management company and I'm still working with them.
Looking at my friends and old classmates, I realize it is competitive. Getting clients is hard because you have to be specialized and have your own style.
Was yours a full or part-time course?
We have full-time and part-time courses. The full time is when you only study, while part-time is when you work and study simultaneously. For me, it was one week in school and then three weeks at work.
Tell us more about life as a digital nomad.
I worked with the software publishing project management company during my studies. At the end of it, they wanted to retain me. Back in 2017, I was in Melbourne, Australia. I was taking a working holiday. I wanted to finish my studies but also be able to work from anywhere. After they proposed the job, I asked, "I can do it, but can I do it freelance?" They agreed.
So, I did all my paperwork, am self-employed and freelancing. We still work together daily and weekly.
How do you feel about the nomad life?
Working in a new environment is not that difficult for me. I adapt very easily to any situation. I need my computer, internet, and a safe space dedicated to work. I wake up in the morning and get ready to go to work as if I were actually going to work, but I am just getting into the mind space of working.
I'm sure you get comments or questions like 'Are you traveling 24/7?' and "When will you settle down?" How do you respond?
We are not on holiday 24/7. It is a tough job situation. I do get those questions. My parents were also not for it because it is not very secure. You do not get the same income every time because you have to look for clients. But for now, I am happy with it. It is a lifestyle. You have to choose and you have to put your mind to it to do it well.
Does the constant change in the work environment help you creatively?
Yes, of course. First of all, every country has its own style and architecture. It helps with inspiration, colors, palettes and everything. I get inspired by my environment, cities and trends.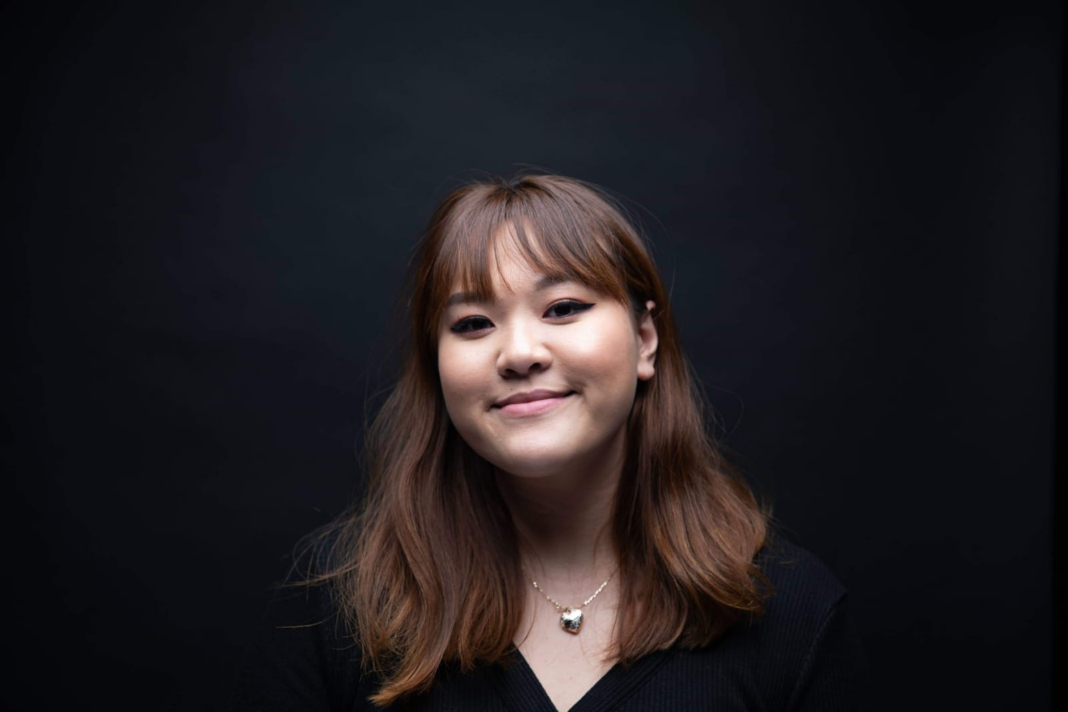 How do you stay productive and efficient while constantly traveling and changing locations as a UX/UI designer?
I plan my days. If the tasks or projects are urgent and needed for the next day, I would prioritize work over anything else. I would then dedicate my whole day, turn on my timer and manage my time, sometimes working over eight hours. If the tasks are not urgent and I need inspiration, I work half a day here and there to stimulate my brain and create a balance between my work and personal life. Moreover, managing the time difference is important and being ready for meetings with the other side of the world.
How do you deal with the practicalities of being a nomadic UX/UI designer, such as managing finances, visas, and travel arrangements?
Everything is from my own pocket. I was able to travel and live in Australia thanks to my savings. Because I am my own boss, everything is my responsibility. The more I work, the more I can save. But it is very expensive overall. Visa wise, I am currently a tourist, so I cannot work for Australian companies, only French.
What are some tips you would give to other UX/UI designers who are considering a nomadic lifestyle?
My tip would be to keep getting work. Always find new clients and find inspiration in new places. It is an expensive lifestyle, but if it benefits you and your career, you can try it. But I would not recommend this lifestyle for more than a year or two. Unless you make a lot of money, I don't think it is worth it in the long term. But as a creative person, traveling can help your creativity and add to your portfolio.
Also, I think it is important for you to get insurance for your devices. For example, if you work with Apple products, you should get insurance. If something happens in another country, you can go into an Apple store and get your computer fixed.
What are your plans for the future?
My plans for the future would be to work for many other clients, such as Vietnamese or foreign people, not only French clients. I want to enlarge my portfolio with more diverse works and be proud of my creations.
Reported by The Ky