Since 2022, amid heightened global inflation and wild fluctuations of economic conditions, Masan has consistently advanced strategic initiatives across the business spectrum, strengthening its position. These dedicated efforts by Masan have garnered recognition and prestigious accolades both locally and internationally.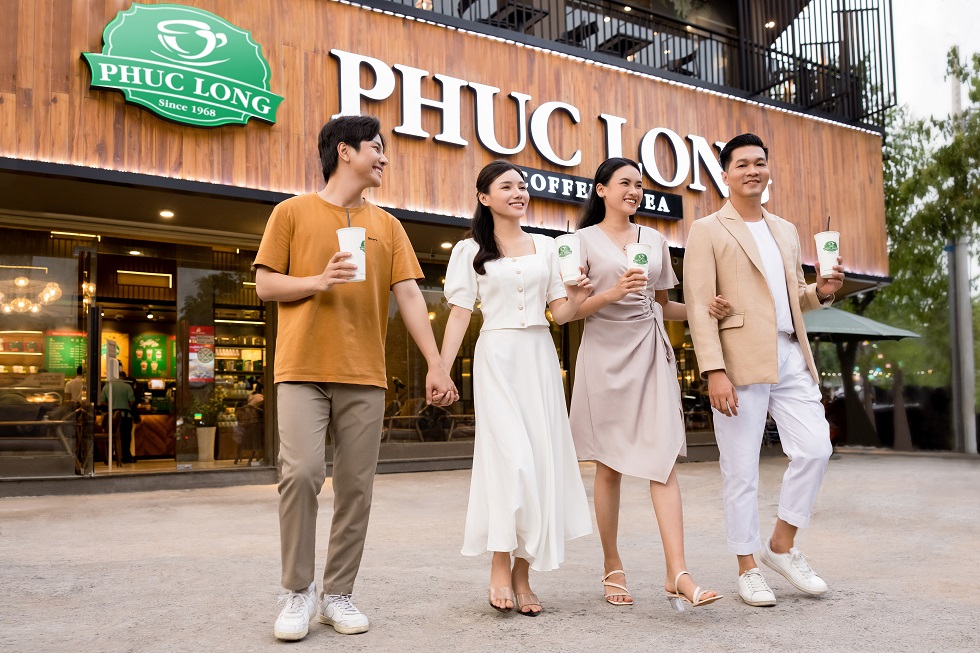 With more than 26 years of establishment and growth, Masan Group stands as the leading enterprise in Vietnam's consumer and retail sector. Currently, Masan operates a network of 3,500-plus sales outlets, catering to various essential consumer requirements. The group further champions inventive strategies and technological investments, fostering the creation of diverse, top-tier products to meet domestic demands and facilitate exports to key markets including the United States, Japan, Australia, Korea, and Canada.
In the first half of 2023, Masan recorded total assets of around VND140,858 billion, with total equity amounting to VND37,524 billion. Notably, cash and cash equivalents totaled VND13,452 billion. Furthermore, during the second quarter of 2023, the company's free cash flow displayed consistent improvement, surging to VND1,665 billion in comparison to a mere VND162 billion during the same period in 2022.
Since the commencement of 2023, Masan has gained esteemed recognition and awards from renowned domestic and international entities.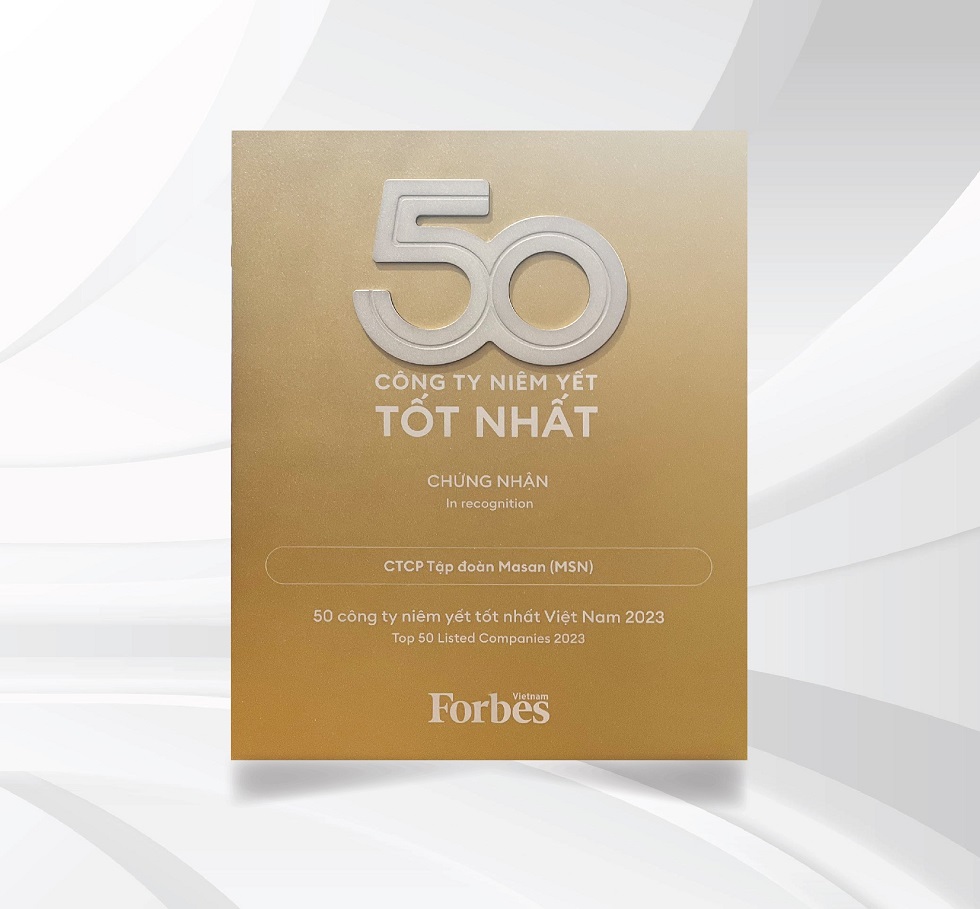 11th straight Forbes' "Top 50 Best Listed Companies" recognition
In Ho Chi Minh City, on August 17, Masan Group was acclaimed during the unveiling event of the "2023's Top 50 Listed Companies," hosted by Forbes Magazine. Remarkably, this marks Masan's continuous presence in this prestigious list for the 11th consecutive year.
To secure a place on this esteemed roster, listed companies are required to satisfy the following prerequisites: demonstrate profitability in 2022 and maintain a minimum revenue and capitalization of VND500 billion. Furthermore, companies undergo a quantitative evaluation based on five key criteria: compound growth rates encompassing revenue, profit, ROE, ROC, and EPS expansion during the 2018 – 2022 timeframe. This is followed by an analytical assessment by Forbes Vietnam, which delves into the sustainable advancements of enterprises, encompassing factors such as industry standing, profit sources, the effectiveness of corporate governance, and industry prospects.
Amidst a stagnant real estate market and subdued domestic consumption, Masan's achievement of growth and inclusion in the "Top 50 Best Listed Companies" attests to the enduring strength of its core consumer-focused business segment and robust financial underpinning. This accomplishment underscores the resilience and sustainability of Masan's operations.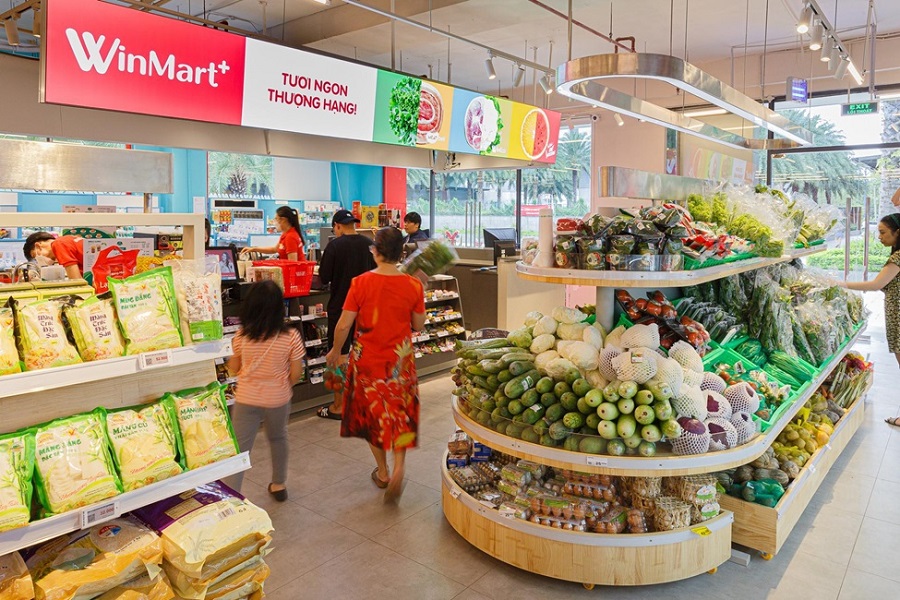 Consistently prioritizing the welfare of shareholders and investors
Since its debut on HOSE in 2009, Masan Group's MSN stock has consistently garnered significant interest from domestic and international shareholders and investors alike. Consequently, as emphasized by the Board of Directors, the Investor Relations (IR) function remains highly regarded, aiming to ensure transparent and accessible information exchange while fostering equitable opportunities for all investors.
Masan underscores its commitment to swiftly and comprehensively disseminating information, thereby fostering robust connections with shareholders and investors. In the 2023 IR Award poll hosted by Vietstock, Masan Group secured a spot among the top 45 premier listed companies, progressing to the final round of voting.
Furthermore, a notable development has surfaced as J.P. Morgan, a top-notch global entity renowned for its financial services, investment banking, and wealth management expertise, has projected substantial growth potential for Masan shares (HOSE: MSN). In precise terms, J.P. Morgan's forecast sets the target price for MSN stock at VND102,000 per share in the year 2024. Moreover, the projection anticipates an average compound annual growth rate of 36% for EPS during the period between 2023 and 2025.
As per J.P. Morgan's assessment, Masan's prominent status within a sizable and promising retail market, coupled with strategic capital allocation directed toward the consumer and retail core, underscores its leadership. This steadfast commitment to nurturing the consumer market has culminated in Masan's emergence as a prime exemplar of Vietnam's captivating consumer narrative in recent years.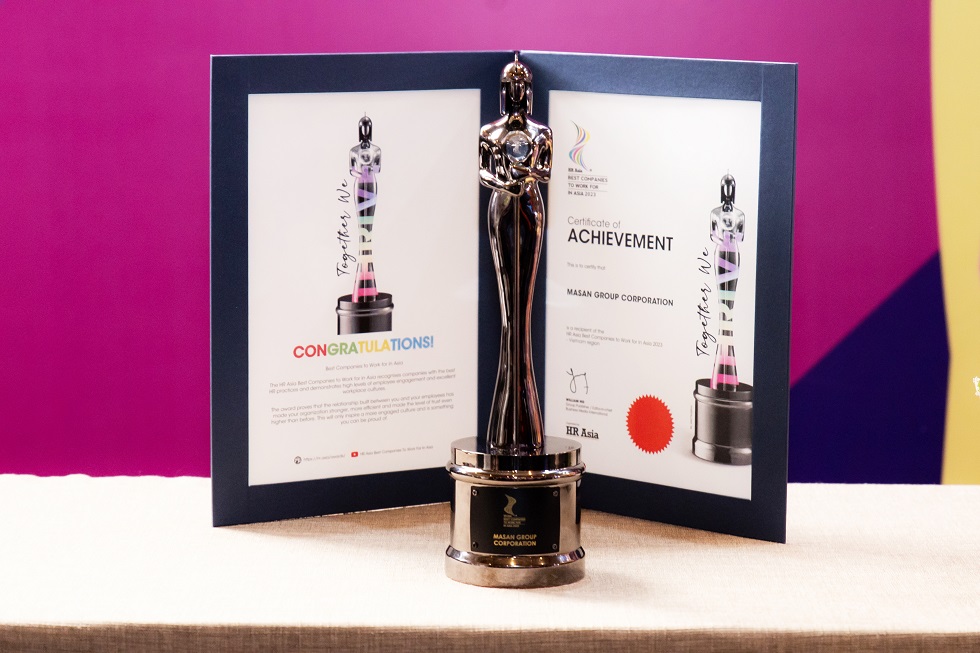 Best place to work for in Asia
In business, human resources consistently stand out as the most invaluable asset, serving as the driving force behind growth and the realization of objectives. Annually, in a spirited tribute to enterprises steadfastly dedicated to enhancing employee contentment, well-being, and advancement, HR Asia Magazine orchestrates a comprehensive survey spanning Asia, culminating in the compilation of the esteemed roster, "Best Places to Work for in Asia."
In Vietnam, the evaluation encompassed nearly 650 companies, and the survey involved nearly 50,000 employees, ranging from grassroots staff to senior personnel, including executives and human resources directors. This year, Masan Group was honored with two prestigious awards: "Best Companies to Work for in Asia" and special recognition in the category of "Diversity, Equity, and Inclusion".
Masan has achieved remarkable success by winning the special award category "Diversity, Equity, and Inclusion,". This accolade marks a significant milestone in Masan's journey toward creating an exceptional workplace that embraces equity, diversity, and inclusivity.