Not only does Merry Passport allow visitors to experience all activities at MerryLand Quy Nhon, the solution also optimizes the operation, ensures revenue generation and opens a new, strange and smart tourism and business era as well.
Exploring leisure travel and up-to-date 4.0 business
After arriving at the Phu Cat airport in the central coastal province of Binh Dinh, tourists will be picked up by a car to the optimum destination MerryLand Quy Nhon on Hai Giang peninsula with unique natural beauty. With the convenience of online check-in, visitors only need to take a room key, get on a buggy and enjoy a leisure journey. Dishes are ordered at luxury restaurants, while on-demand services are scheduled and entertainment activities are available. Notably, smartphones can replace wallets for payments.
Tourists will be able to enjoy these top-notch services and products in the next few years after the world-class MerryLand Quy Nhon peninsula city is put into operation, with the integrated Merry Passport solution.
As a Smart City service management and operation platform developed by Hung Thinh Innovation, a member of Hung Thinh Group, Merry Passport is regarded as a full-fledged solution for the whole experience journey at MerryLand Quy Nhon. All services from room reservation and service booking to receiving announcements about special programs can be found on the smartphone.
If tourist experience is optimized, investors' business and earning capacity will reach the highest level thanks to Merry Passport.
According to Hung Thinh Innovation, the solution acts as "the main center", which allows users to operate stores from warehouse management, order processing, delivery and expenditure management to customer programs and payment channels such as cards or Merry Passport. Through its Mobile App or website, investors can easily introduce their products, interact with customers, launch promotional programs and take bookings.
Particularly, businesspeople can network to form a prosperous business community at the MerryLand Quy Nhon super-destination to meet all consumer demands of a massive influx of visitors each year.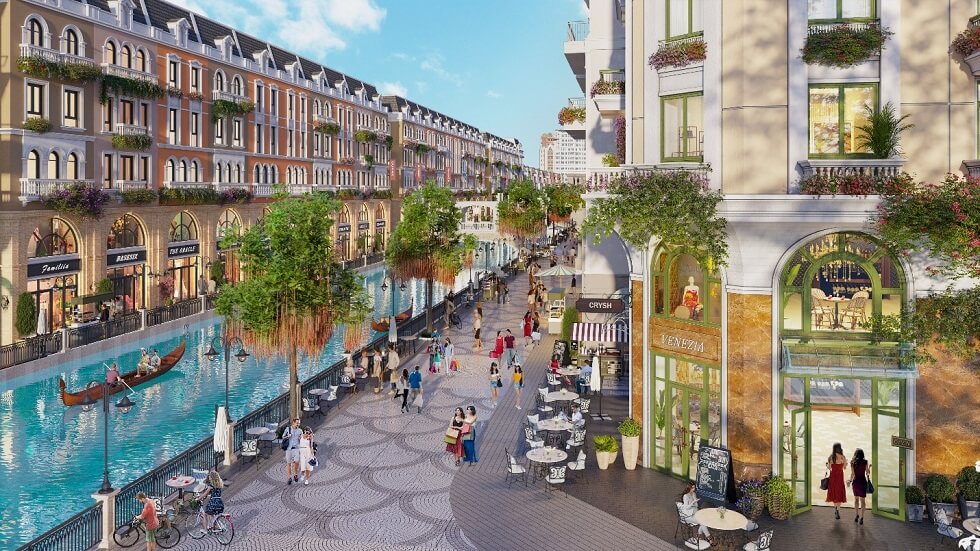 Technology leverages destination
Lying on Hai Giang peninsula, MerryLand Quy Nhon is full of unique utilities and boasts a structure beauty like that of the natural wonders of the world, meeting stringent international standards on exploitation and operation. The project resulting from Hung Thinh Group's determination is aimed at developing a world-class tourism peninsula and turning Quy Nhon City into one of Asia's leading tourist destinations. Merry Passport is one of the key factors to make MerryLand Quy Nhon a convergent venue of global travelers.
In reality, technology has changed the global tourism trend. Visitors now prefer a high-end, multi-utility, multi-experience resort equipped with modern technology to a venue with only pure air and natural landscape. Nowadays, multiple tourist sites are applying smart technology to operation, with an effort to offer visitors one-of-a-kind tourism experience.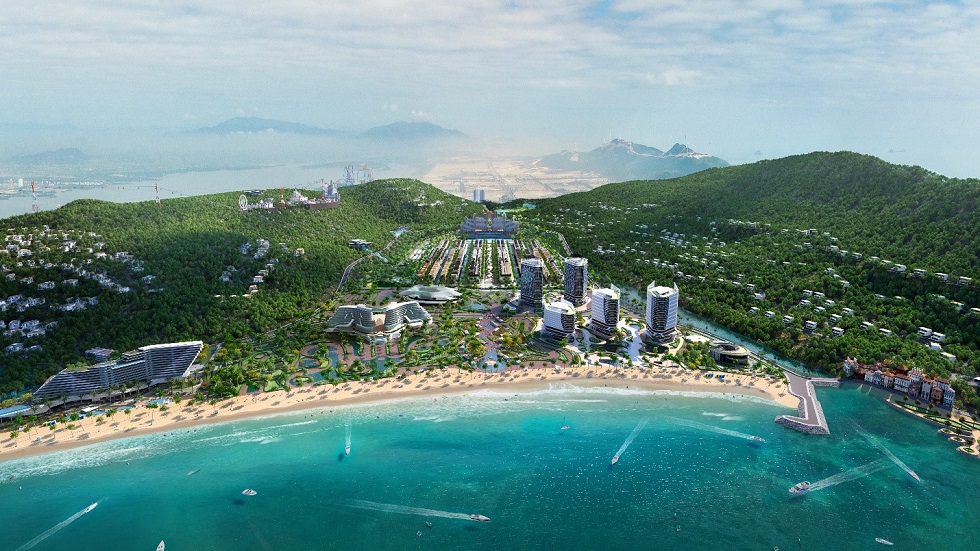 Atlantis The Palm, a luxury resort in Dubai, has invested much in technology to enhance experience for tourists. After each online room booking, email introducing the locations and typical services of Atlantis The Palm will be sent to customers.
After arriving at the resort, visitors can make online check-in and check-out procedures without requiring the support from receptionists and unlock their rooms using their smartphone. All services such as restaurant reservation, yacht experience and aquarium and water park tours can be booked on the smartphone.
Luxurious experiences, together with the support from technology, have turned Atlantis The Palm into one of the world's top resorts. The resort annually welcomes some 17 million travelers, including countless celebrities.
As for MerryLand Quy Nhon, the investor Hung Thinh Group is determined to create various multi-level experiences combined with modern technology to satisfy tourists. The project will bring travelers to endless feelings and perfect tourism moments with a large-scale system of utilities from marinas, water music stages, Koi streams and a record-long canal to beach clubs, amusement parks, sports centers and spas.
These technology-enhanced experiences at MerryLand Quy Nhon will create a breath of fresh air for Quy Nhon City's leisure travel. The project is a prerequisite for turning Binh Dinh's tourism center into a vibrant and impressive tourist destination of local and international visitors. A destination symbolizing prosperity will be established.