After multiple years adopting sustainability strategy, donation programs on MoMo e-wallet platform and many other social activities over the past time have enabled the e-wallet operator to approach Environmental, Social, and Corporate Governance (ESG), which are criteria often used to evaluate the sustainable growth of an enterprise.
MoMo e-wallet is evaluated as a "super app" with over 28 million users and more than 30,000 business partners. However, aside from offering financial and payment services, MoMo has of late functioned as a donation platform that helps connect users with charity programs on the app, even with a small donation of VND1,000.
During the first nine months of 2021, through the MoMo platform, generous donors across the country had contributed over VND38 billion to social activities that supported thousands of underprivileged families, as well as helped over 40,000 children attend school, have nutritious meals, and gain knowledge and skills to protect themselves.
When the country was battered by the latest coronavirus wave, MoMo coordinated with its partners to mobilize over VND8 billion to donate to the Government's Covid-19 vaccine fund, in addition to dozens of billions of dong to support the frontline forces and those affected by the public health crisis.
Besides this, environment, a major challenge to developing countries like Vietnam, is an issue about which MoMo has shown great care. This was demonstrated through its active participation in a wide range of activities to protect the environment, protect rare, endangered flora and fauna species, with an aim to contribute to biodiversity conservation.
Furthermore, MoMo has over the past year planted 7,000 trees including rare ones such as bishop wood, burretiodendron hsienmu, magnolia among others that helped regenerate vast conservation areas and protect over 430 herds of langurs with some 1,500-1,700 langurs at the Pu Mat National Park.
For what it has done with great efforts over the time, the e-wallet service provider recently reaped one of the rewards of its hard work. On October 20 this year, MoMo was awarded the "ESG Award Distinction 2021" by Singapore Venture Capital & Private Equity Association (SVCA). This is an SVCA annual award to honor sustainable development values created by venture capital and private equity firms.
MoMo was the first fintech firm to receive the award. In Vietnam, it was also the first company to win the SVCA award.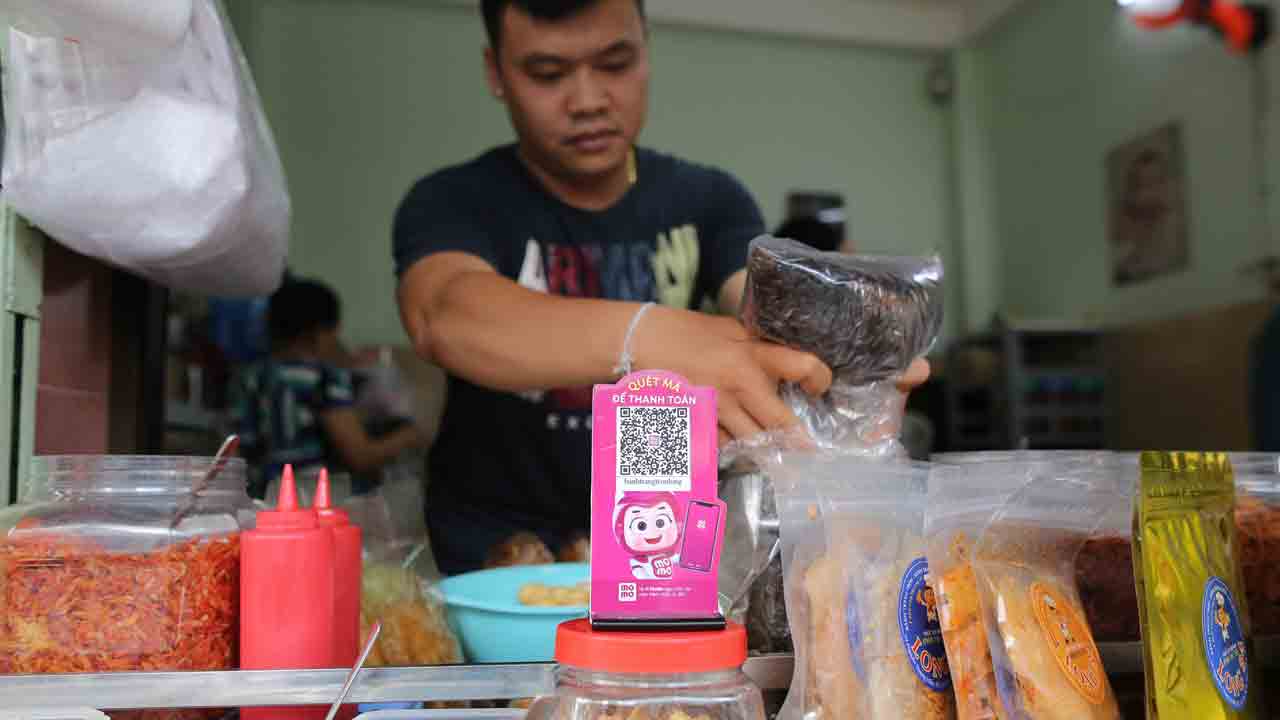 Nguyen Ba Diep, co-founder and vice chairman of MoMo, said MoMo has not only paid attention to the interests of its users but also to all of the relevant parties such as its business partners, employees, investors, and especially the Government's agencies.
"We understand that sustainable development values not only bring about the interests to the relevant paties, but they also ensure the long-term growth of the company. ESG criteria enable us to map out the right strategies to implement our vision," Diep shared.
The ESG award acknowledged MoMo's efforts in company with Warburg Pincus on its journey to create positive values for community. Warburg Pincus, a U.S.-based private equity firm, poured its capital into MoMo in a series C fundraising round in 2019 and continued to pump additional capital in the Vietnamese e-wallet platform early this year.
"When we first invested in MoMo three years ago, we had closely cooperated in implementing sustainable development strategies. Warburg Pincus is proud of non-stop efforts of MoMo to bring about positive ESG values. The award shows proof of Warburg Pincus's commitment to coordinating with companies in its investment portfolio to build durable companies with sustainable values," said Saurabh Agarwal, managing director at Warburg Pincus.