HCMC – Due to the complicated Covid situation, many people are still hesitant to travel. However, this is a great opportunity to make the most of domestic travel and explore some of the beautiful sights in our own city.
Below are a few historical and majestic sights in HCMC that people can explore, as suggested by a reader, Duong Kiet.
Take a stroll at the Opera House
The Saigon Opera House is located right at the city center, facing Dong Khoi Street and Lam Son Square. 
The opera house has events and professional art performances such as musical plays, music events, ballet shows and the Opera gala.
Besides, there are many must-see sites around the opera house, such as the Opera View-Louis Vuitton, the Continental Saigon Hotel and the park opposite the opera house.
You can also enjoy a ride on the Saigon double-decker bus and enjoy a panoramic view of the city. Each ticket, priced at VND149,000, can be bought directly on the bus.
Watch the sunset from the Saigon River
This is an unmissable sight in HCMC. Travelers can not only see the highest building in Vietnam, but also watch a poetic sunset.
From the city center, you will sail past the Saigon bridge and take a left turn at the Nguyen Van Huong Street, intersecting with the Xuan Thuy Street. From there, you can catch a glimpse of the city center from the river. As the sun sets, the buildings stand tall amidst the golden sky, creating an outstanding backdrop.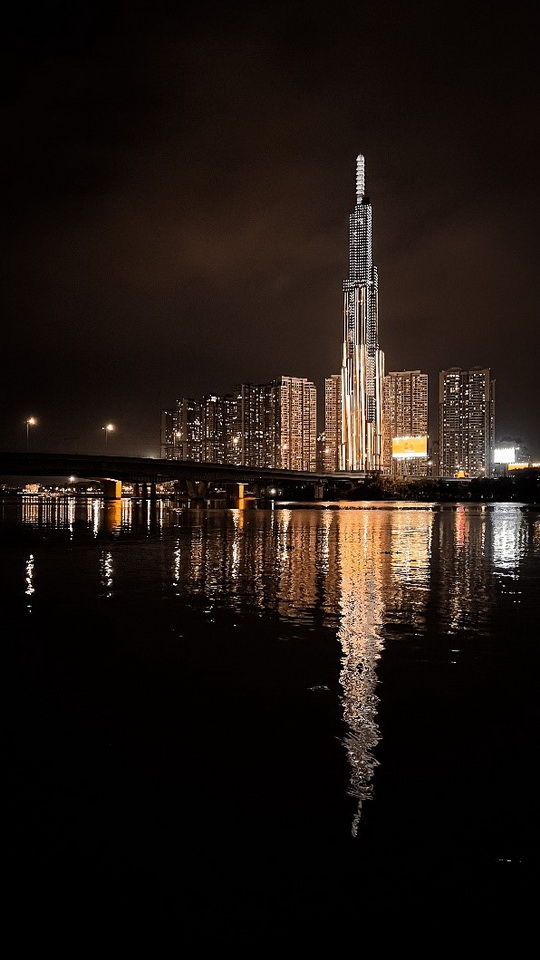 Another great place for photography enthusiasts is the Saigon Water Bus. Here, there are no traffic jams, noise or smoke. It's just cool fresh air, a beautiful sunset and the Saigon River.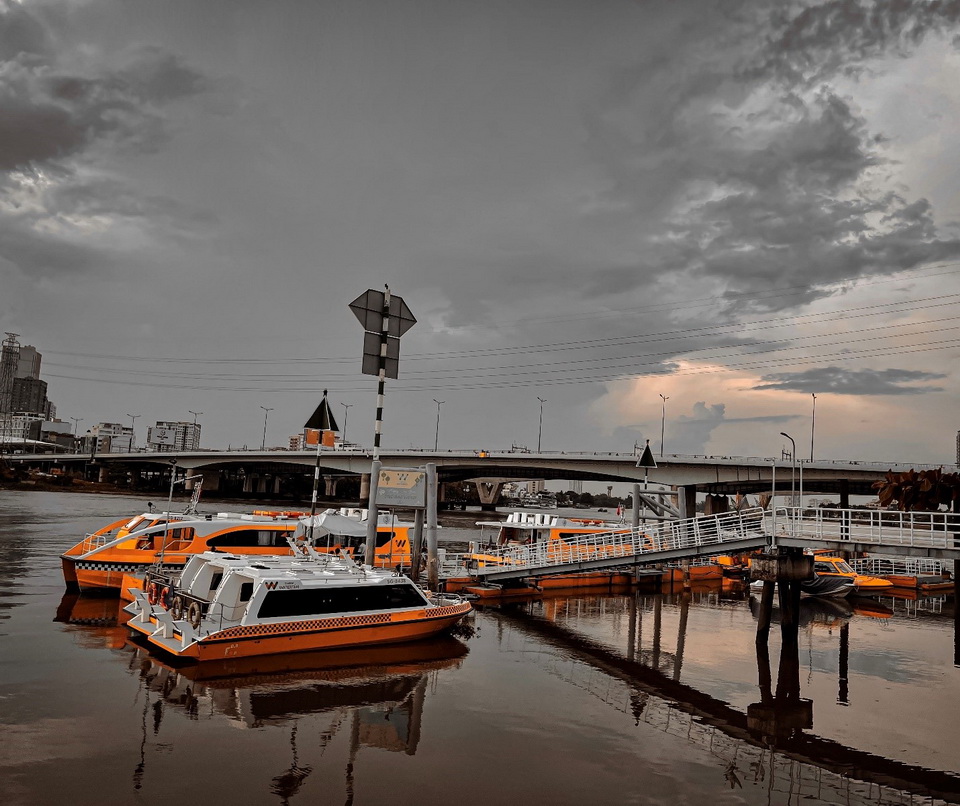 Tickets can be bought at the Bach Dang waterbus station in Ben Nghe Ward, District 1, and are priced at VND15,000 each.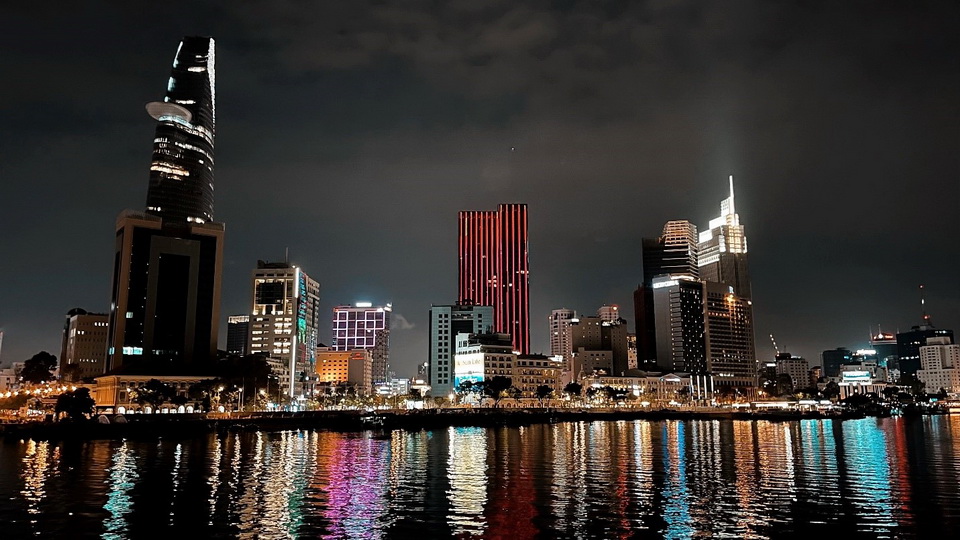 Dine, drink coffee on cruiser
Every night, the Indochina Junk Cruiser cruises down the stream, transporting guests waiting to catch a glimpse of HCMC at night.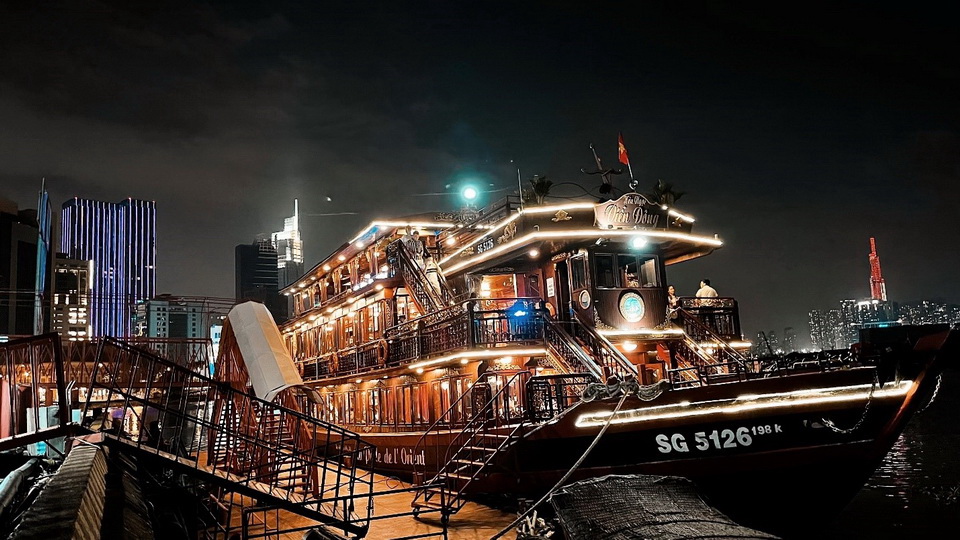 The ticket is priced at VND100,000 per person. Tourists can enjoy a European or Asian dinner at VND300,000 per person.