During the transition from autumn to winter, the clouds appear to be blending with the mist-covered Long Coc tea hilltop, creating a mysterious landscape that makes visitors feel like they are lost in the Elysian Fields.
Long Coc tea hill is in the northern mountainous province of Phu Tho, with hundreds of small green tea hills. Each hill looks like an upturned bowl next to the other, stretching out to the horizon. Long Coc tea hill is considered one of Vietnam's most beautiful tea hills due to its magnificent and pure natural beauty.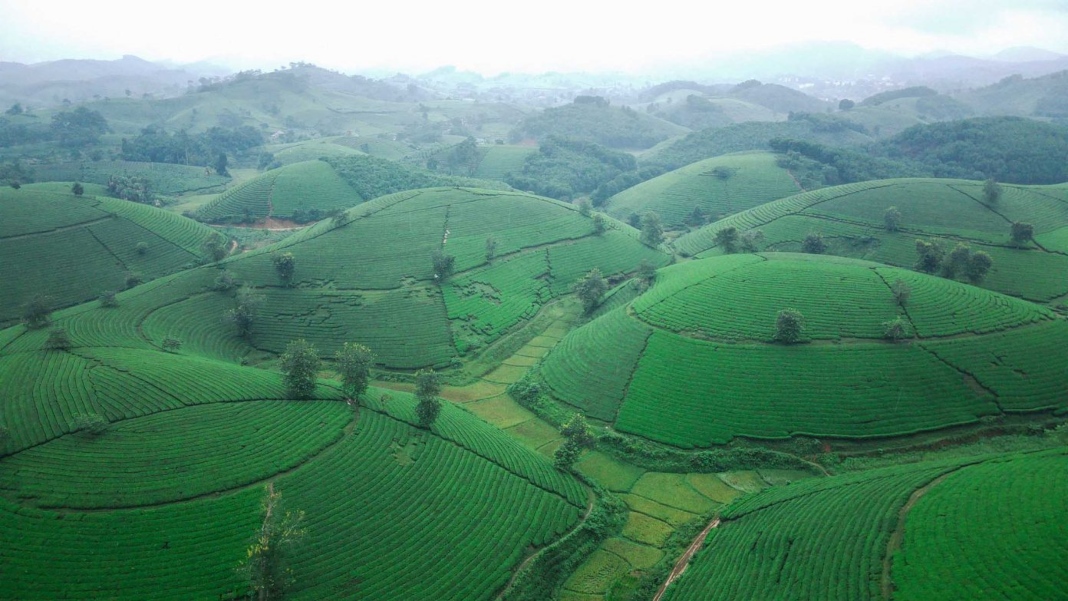 The hill is beautiful all year round. The tea trees begin to grow from March to December, and the area is covered with a green carpet. From the top of the hill, tourists can enjoy the fresh atmosphere and the green color of the tea leaves.
According to some photographers, Long Coc is most beautiful in the early morning, as amid a quiet and peaceful space, the sun shines its first light through the mist, lighting up the whole area.
Phu Tho Province is home to the Muong ethnic minority group. Tea trees have been attached to the lives of the Muong people for many generations. They are identified as a key agricultural product, not only bringing revenue to the locals but also the potential to develop tourism.
In Long Coc, tourists can enjoy taking unique photos of the tea hills, discovering a variety of tea, as well as immersing themselves in the unique culture of the Muong ethnic group.
The hill is 125 kilometers from Hanoi and is the ideal weekend getaway. Youngsters choose Long Coc to relax and escape the city's hustle and bustle, while couples like it for their pre-wedding shoots. The tea hill also attracts many tourists and photographers.
Tourists can choose to stay at local houses to experience the cultural life of the Muong people. Besides seeing the magnificent landscape, tourists can try some famous teas, such as Bat Tien tea, Shan Tuyet tea, etc., and buy them as gifts for their family and friends.