Ninja Van has successfully introduced PUDO (Pick-up Drop-off) franchising into Vietnam, providing Vietnamese small-cap entrepreneurs with a secure and profitable opportunity. Ninja Van's Agency Sales Network, the official name for Ninja Van Retail's revolutionary PUDO business, is now rapidly expanding, with over 200 agents entering the network.
Ninja Van Retail franchises PUDO points: exploring new gem for e-logistic business
Compared to the previous section in 2021, the scale of e-commerce in Vietnam has increased by 53% despite COVID-19, and nearly 60% of Vietnamese consumers continue to shop online since social distancing. According to VECOM, the e-commerce business in Vietnam might be worth US$52 billion in 2025. The incredible results confirm the obvious potential of e-commerce in the near future, and PUDO points promise to be its "spine" to continue the tremendous momentum by 2025.
The appealing logistics market has caught the fierce competition between traditional and e-logistics for years. Traditional post offices have been rooted in Vietnamese communities while e-logistics is growing significantly fast among the young generations. Nevertheless, the competitiveness of traditional logistics is unremarkable due to slow technological advancements. To modern logistics, the difficulties in expansion in cities, provinces and locations of storage create a substantial gap for e-logistics companies to grow steadily in Vietnam as e-commerce grows.
To keep up with the ever-changing pace of the e-commerce market, Ninja Van Vietnam, a fast-growing and top 3 e-logistics company in the market, is steadily becoming a favorable courier brand thanks to its well-built ecosystem and expanding the presence of the brands through PUDO points with Ninja Van's Agency Sales Network across the country, promoting quick and precise delivery to end-users and boosting the revenue for business partners.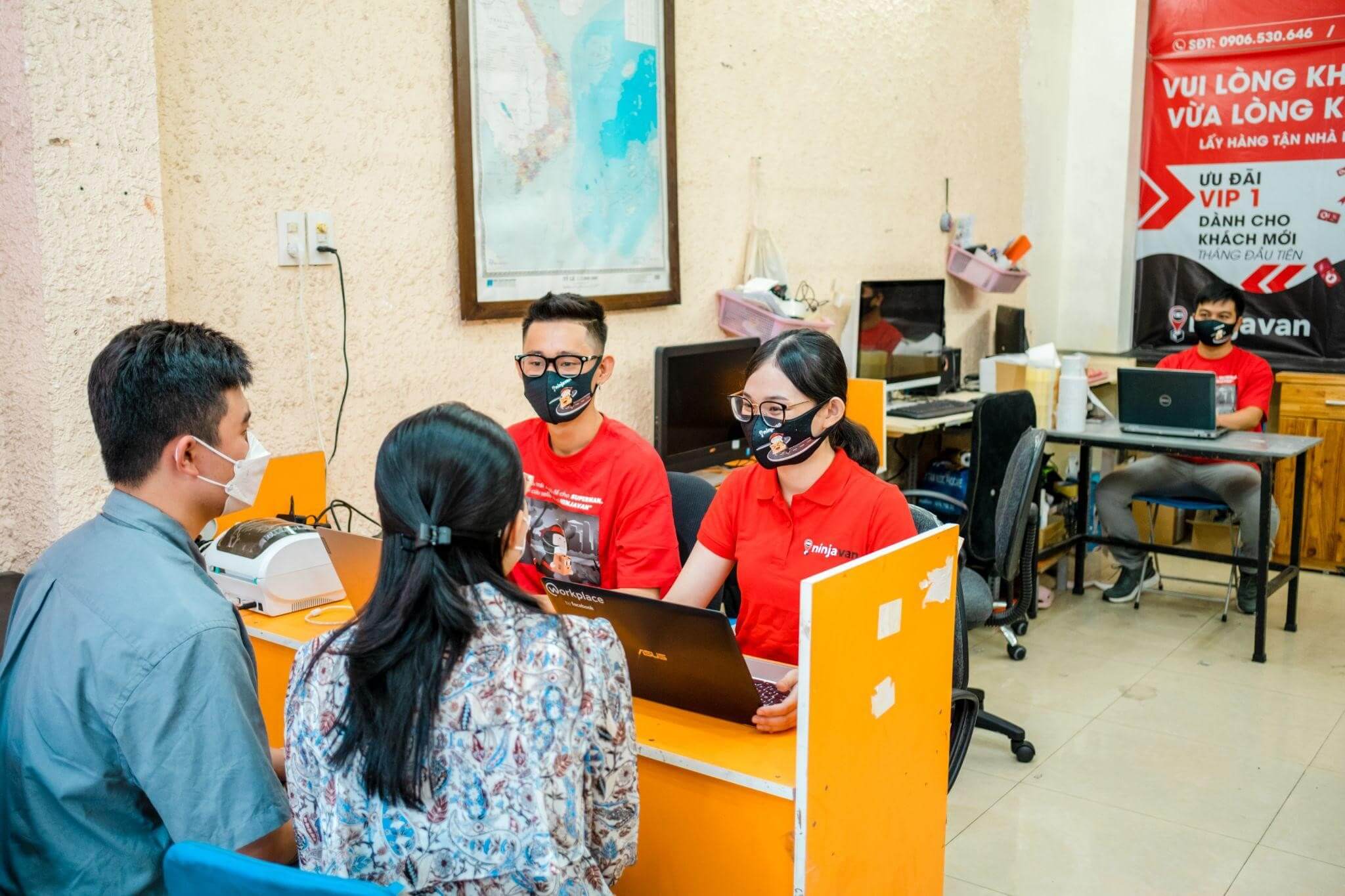 The company has been offering new business searchers the Agency Sales Network – PUDO point franchising to reduce business risks in the logistics market. Ninja Van's Agency Sales Network is an initiative to assist inexperienced partners in successfully launching their first firm, maximizing their profits in the e-logistics market with minimum investment. With more than 200 PUDO points deployed by agents since 2020, the network has grown quicker than expected thanks to its appealing policy and high return on investment rate.
The first prompt step into the e-logistics business with Ninja Van's Agency Sales Network
With Ninja Van's Agency Sales Network, partners having a small amount of capital for a new business can open a well-prepared branded agent for as little as VND25 million.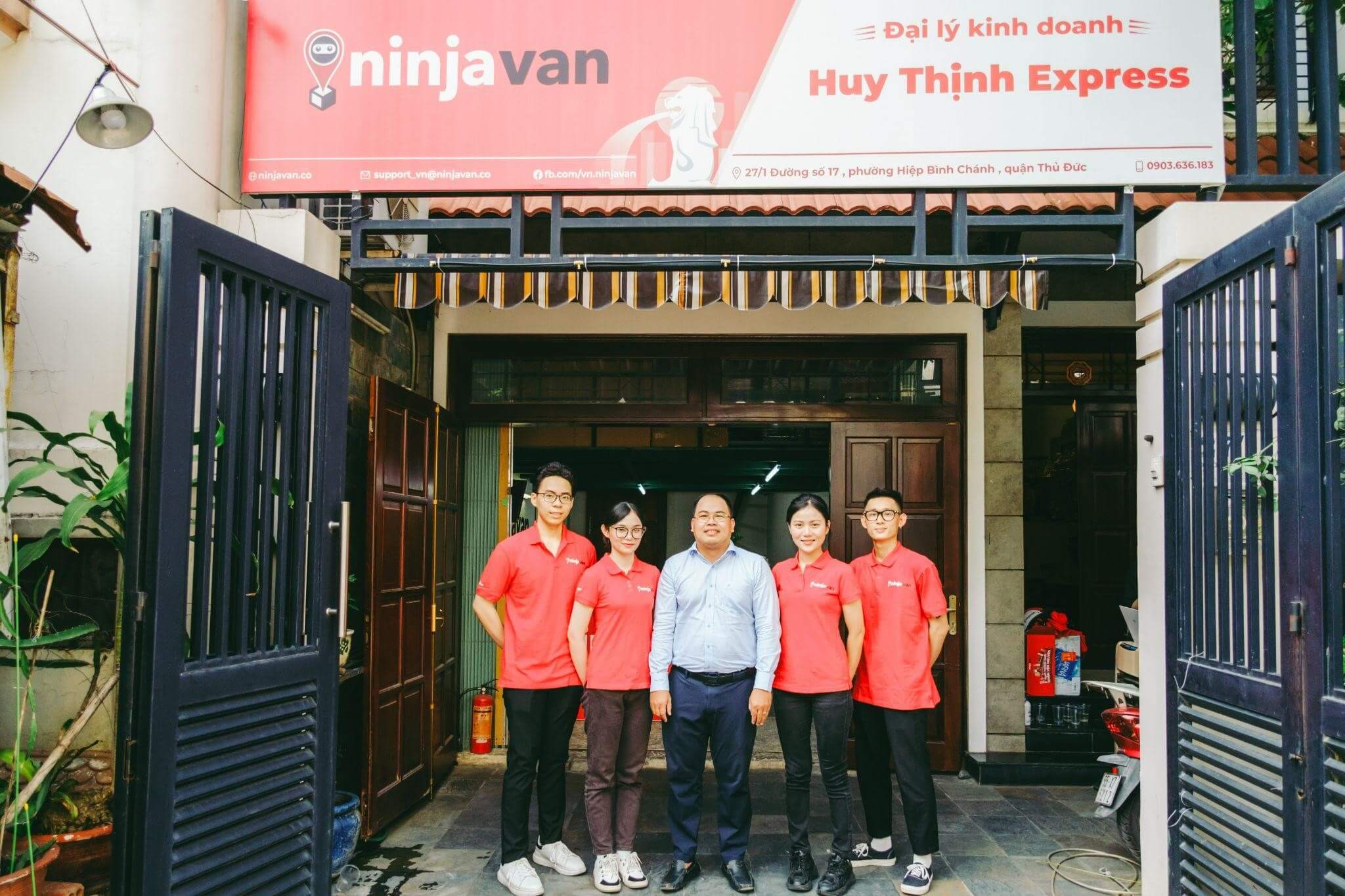 After new partners join the network, Ninja Van Retail provides new partners with important assistance in deploying the first business in e-logistics with standardized operation, relevant to PUDO management and profitable services. One of the most significant features of Ninja Van's Agency Sales Network is that the PUDO partners will be one of the important links in Ninja Van Retail's complex technical network and excellent customer services nationwide.
The Ninja Van Retail team will take all the responsibility for store renovation and support partners from all provinces despite the geographical barriers to innovate the logistics improvements in the distant provinces. Furthermore, Ninja Van Vietnam will solve all business obstacles for partners, resulting in mutual profit as follows:
Standardized operation
Ninja Van Retail team will provide operation training to Agency Sales Network partners, and the PUDO agent will be looked after by Ninja Van's personnel directly to ensure quality services in the Network are synchronized. On the other hand, the team assists PUDO agents in evaluating operation quality on a quarterly basis in order to maximize business effectiveness. Ninja Van's Agency Retail Network promotes manual threading, reducing agent labor while providing a stable income for the partners.
High rate of return on investment
 The investment in Ninja Van franchising is refundable. Ninja Retail's partners can conveniently decrease their financial risk because the franchiser will not impose fines or business pressure on the agents.
Thanks to Ninja Van Retail's assistance, the Network's partners have complete control over their revenues and the ability to make use of the best logistics system in the market. The Ninja Van's PUDO franchising minimizes the effort and labor required to run a logistics agent, allowing partners to reduce operation costs and reach breakeven faster.
The Ninja Van's Agency Sales Network has been trusted by over 200 partners around the country, and the number is growing as the market stabilizes. With the recent rapid growth of e-commerce and e-logistics in Vietnam, a successful investment in a profitable and efficient logistics brand will net the new entrepreneurs a large fortune in a short period of time.
Become a Ninja Van Retail partner and receive a unique gift for registering here. The joining fee is refundable up to 100%. Ninja Van Retail will reward agents for expanding with more profitable costs and discounts; agents who refer others will receive VND5 million in cash and a 5% commission on income in 2 months.