Samantha J. Morgan, an Australian, is an English teacher with a kind heart, patience and understanding for children. Morgan also has a passion for extreme sports and has been teaching people how to ride motorbikes and dirt bikes for the last seven years. In an interview with The Saigon Times, Morgan spoke about her work as a teacher as well as her journey to establish "Licensed to ride", a motorbike school teaching expats how to ride in Vietnam. Excerpts:
The Saigon Times: How did you decide to come to Vietnam and work here?
Samantha J. Morgan: I was always passionate about teaching, but once I actually started teaching, I discovered a deeper intense passion for it. As a teacher, you never stop learning, and I like being in a job where I can constantly improve. Teaching never gets boring. It is always exciting and rewarding. Every day is an interesting day.
I love children, and I also wanted to travel and find adventure. I found it here in Vietnam.
What was your first impression of Vietnam?
Most people who come to Vietnam experience a culture shock. It is a very chaotic, noisy and busy city. But once you adapt and find your flow, it is very easy to live in Vietnam.
What do you think is the best part about HCMC?
I am in love with this city; I love the fact that everything is convenient. There is always space for adventure. On weekends, I can go on trips. And, of course, I love the fact that we can ride motorbikes every day in HCMC.
What do you think makes a good teacher?
I would say patience and understanding. We need to understand why we need patience. Not every student learns the same way. If we can be adaptable, we can be flexible as teachers; then we can reach every student with different learning styles.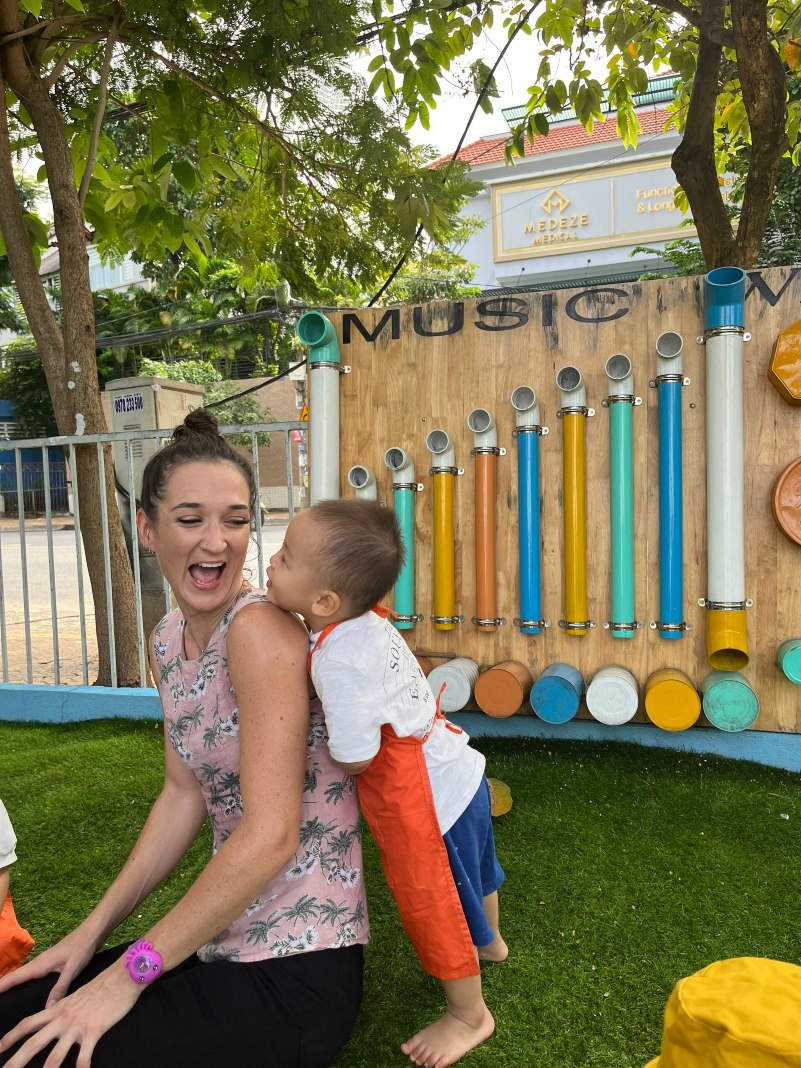 People hold a common notion that as a teacher, you need to be careful with what you do and what you say because teachers are mirrors for students. Do you agree?
If I do hope to influence my children, it would be to find their passion and adventure, be daring and just go for it.
During my seven years in Vietnam, I have been teaching and motorbiking around the country. It started with small tours, and it has grown over the years. I share a lot of my motorbike trips and dirt biking. I have a motorbike school which I share with my children. I just hope they will be inspired to be ambitious, think outside the box, and find their goal.
Tell us about your motorbike school.
The idea began two years ago at the beginning of the coronavirus. When schools shut down, I was not teaching, and I needed to teach. I had an idea that maybe I would teach expats, mostly women, how to ride manual motorbikes. So, I posted it on Facebook. I got two students, and I taught them how to ride manual motorbikes. Since that day two years ago, it has grown into a business, and I have been very lucky to find a partner.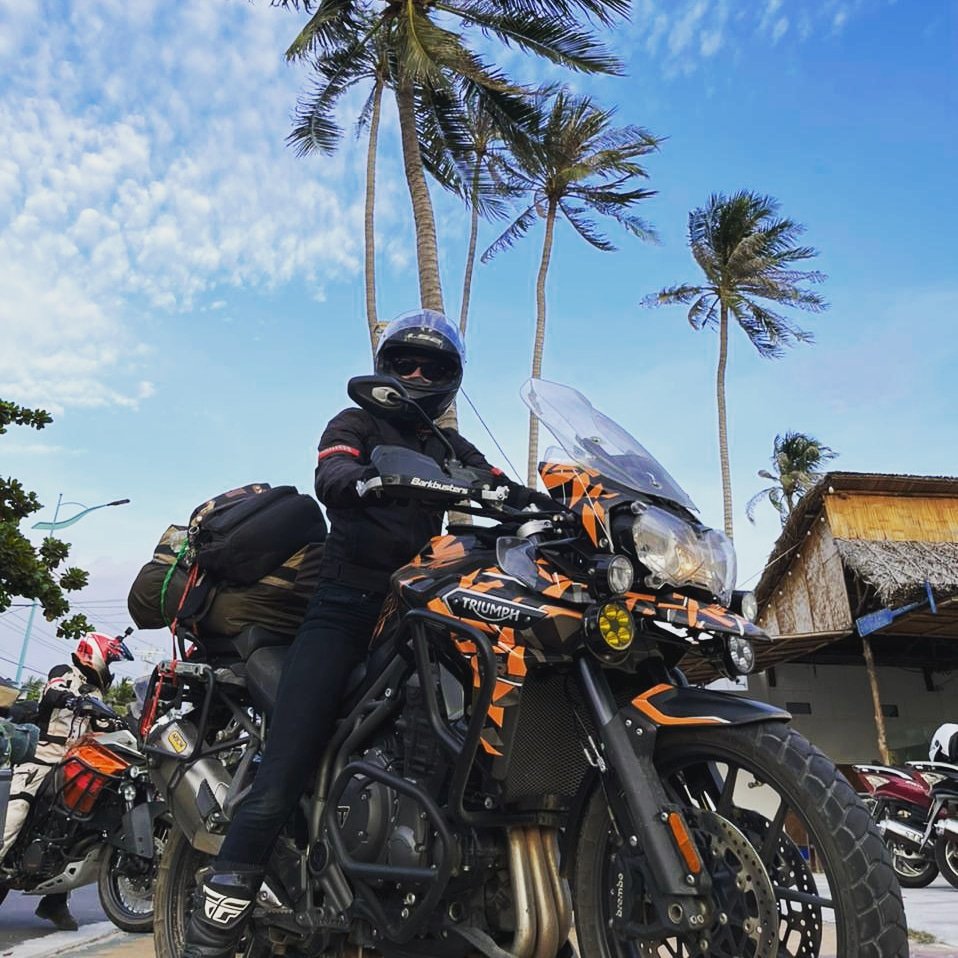 Are there any pressures and difficulties you faced in establishing your own business?
Yes, financial difficulties. When I first began, it was just me. I did not have any rental motorbikes to provide for the students. It is quite a big risk to take on motorbike students and teach them how to ride.
I was very fortunate to have close friends and colleagues in motorbike companies in HCMC. They allowed me to rent their motorbikes. Over time, I built and developed a partnership with Renzo from The Extra Mile. We recently partnered and established a motorbike school called "Licensed to ride."
"Licensed to ride" was established about three months ago. We have set up the name and page and are hoping to expand and reach a lot of people.
Who are your target customers?
Everyone. We accept any rider. We do not turn people down. We also provide the option to convert licenses or allow customers to take the license exam. In Vietnam, license laws are quite strict. People do not accept international licenses here. You need to obtain a local license to legally ride and get insurance in this country, which is quite difficult for expats who do not speak Vietnamese or know which avenue to use.
We have a lot of customers that go up to Hanoi and get their license. I provide practical training and teach them how to get the license. And Renza and The Extra Mile provide administrative assistance to book the license exam and the test.
Tell us about your achievements.
One of my proudest achievements was "The women's day ride" in 2021. I was the tour guide. We rented motorbikes from ticket motorbikes and about 20-25 riders came out to Binh Duong, a local province in HCMC. There, I taught them how to ride dirt bikes off-road. A lot of the women were past students of mine. We wanted to up the level and find more advanced skills. It was an amazing day. Everyone enjoyed it; it was just such a big achievement to be able to do that with such a big group.
Currently, many businesses are starting to digitalize their business. How has your business taken steps to digitalize to reach and attract more customers?
People can find us on Facebook and online before they come to Vietnam. On Facebook, we are called "Licensed to ride". We have many options on how to contact us, usually via WhatsApp, Messenger or Zalo. It helps us reach a wider audience.
Reported by The Ky