More and more Vietnamese families prefer to invest in their children's education in an international school as they aim to give their children a strong foundation in both knowledge and abilities. Yet, the tuition fee is a barrier to make their dreams unfulfilled.
Should parents wait until they are financially stable to send their child to an international school?
A mother confided in a forum and sought advice on whether to invest in an international school for her child going forward or to postpone enrollment until the family can establish a stable financial plan to secure their children's learning journey is smooth throughout 12 years of schooling, or at least one grade level.
She wants to send her child to an international environment from a young age as this is the right time to build the foundation for the child, not only in terms of knowledge and learning methods but, above all, the necessary skills to meet the needs of global integration and the continuous development of society.
"I do not need my child to excel in academics, but I do want him to start with a high-quality education and use contemporary teaching and learning techniques so that he may stay current on the most recent information and background. From there, he may confidently pursue higher-level education and personal growth without being concerned about being 'outdated' in the future, she said.
She is not the only one with such concerns. Many modern families face the same situation. They want to send their children to international schools, but they haven't made up their minds yet. They're afraid that if their financial situation changes in the future, their children's educational paths will be "broken in the middle of the road" and they won't be able to adjust to a new environment.
It is evident that the cost of tuition is keeping many parents from achieving their dreams of sending their children to an international school. Some people wait until they have sufficient financial resources, so they miss the most advantageous time for a child's development. Many families still decide to give their children the greatest possible environment for growth even though the parents have to bear a greater financial burden.
VAS and its mission to "make Vietnamese students' dreams of studying in an international school a reality"
With about 20 years of expertise in teaching international programmes in Vietnam, VAS is now the top international bilingual school in terms of history, experience, and teaching accomplishments in both the Cambridge International Education Programme and the Vietnam National Education Programme.
Several VAS campuses in Ho Chi Minh City are now home to more than 8,000 students, making VAS the school of choice for tens of thousands of parents. Moreover, this is also the first international school in Vietnam with "two generations" of students from the same family.
Ms. Huynh Mai My Hue, an alumnus of VAS who now has two daughters also attending this school, said, "What I experienced in Vietnam Australia, I will never forget. VAS has given me a lot of values, taught me to be confident and fearless, and to be able to handle myself in any scenario." That is why she wants her children to have the similar experience at VAS.
Besides, Ms. Hue's younger sister is also an alumnus of VAS. This is an incredibly rare occurrence in HCMC where generations of the same family all go to the same international school.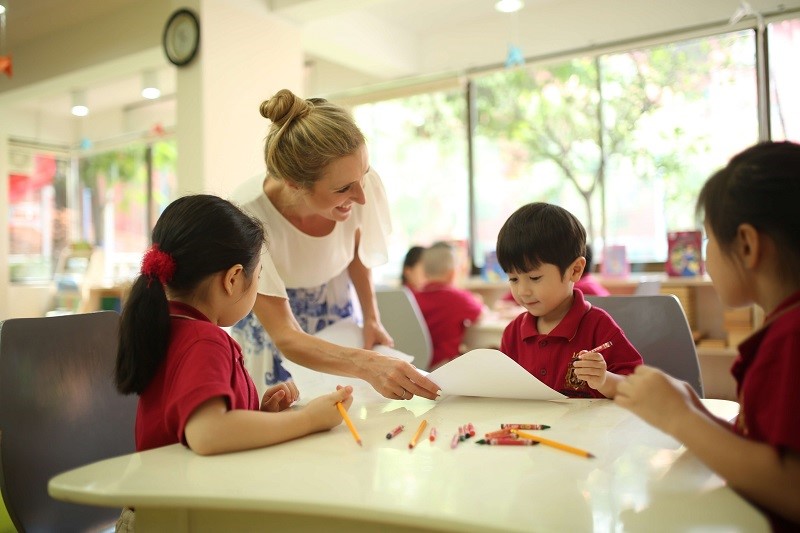 Motivated by Ms. Hue's family's story of "two successive generations graduating from VAS," VAS aspires to give a chance for more and more Vietnamese children to experience an international learning environment and receive the same values that her family did.
That is why VAS has studied and introduced a new learning pathway, satisfying the massive needs of Vietnamese families and assisting parents in relieving their concerns about the tuition barrier, thereby realizing the family's desire.
VAS has been researching and developing the Cambridge English Programme Standard (CEP Standard) over the years, which will be formally implemented by the school from the academic year 2023-2024. This pathway caters to the demands of both parents and their children for a programme that equip students with a strong foundation of knowledge and skills in preparation for the trend of global integration, while upholding Vietnamese culture's essential values and identity.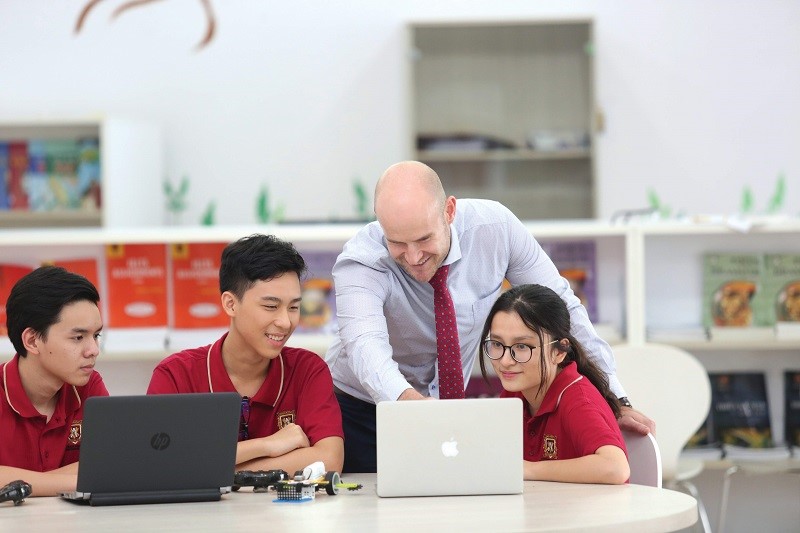 With an affordable tuition that suit many families' financial capacity, and notably the flexibility of the CEP Standard, families can build a learning plan for their children that is not only long-term, secure yet easy to transfer to other pathways at VAS when their direction or financial plan changes.
Parents can learn more about the CEP Standard Pathway at: www.vas.edu.vn

VAS is enrolling students in the CEP Standard Pathway from Kindergarten to Grade 6 with many attractive promotions.

– Early-bird scholarship up to VND20,000,000 

– 100% free placement test

– Discount for full-year tuition payment up to 5%

To visit the VAS campuses in person or need advice, please contact the hotline: 0911 26 77 55.