Established in 2003, PetroVietnam Fertilizer and Chemicals Corporation (PVFCCo) is undisputedly a leader in the country's fertilizer and chemical industries, but in its journey spanning 20 years, the firm has always placed community projects in the focus of its business strategy.
PVFCCo has implemented numerous projects and programs to support education, develop social infrastructure facilities, protect the environment, and ultimately enhance the living quality of the community. The corporation has made huge contributions to the country's development in various aspects which PVFCCo refers to as "the journey to accompany and develop the community."
Outstanding CSR activities for the communities 
Supporting education and protecting the environment are among key corporate social responsibility (CSR) programs conducted annually by PVFCCo.
Every year, PVFCCo organizes several projects to support students and schools nationwide to improve material conditions for the country's education.
In September this year on the occasion of the new school year's commencement, Phu My Fertilizer Factory under PVFCCo in Ba Ria-Vung Tau Province coordinated with local agencies to donate gifts and scholarships to schools – including a kindergarten – in the locality. Specifically, the factory awarded 150 scholarships worth VND500,000 each to outstanding students with difficult backgrounds, 60 gifts of same value to disabled students, and VND20 million worth of school equipment to a kindergarten.
Meanwhile, the labor union of PVFCCo on the occasion of the new school year donated 119 bicycles worth VND240 million to poor students in Son La, Nghe An, Binh Dinh and Ba Ria-Vung Tau provinces, and has plans to hand similar gifts to a school in An Giang Province soon. To create a fund for such gifts, a running event was organized, attracting 1,700 athletes, and for every kilometer accomplished, PVFCCo would extract VND1,000 from its budget for the community.
Just last month, PVFCCo handed over a school building worth VND5 billion to an elementary school in Quang Binh Province's Ba Don Town. The two-story building covering 300 square meters comprises six rooms, and is well-furnished with a lighting system, water supply and drainage, desks and chairs, TV sets and computers, and other utensils.
The new school building will upgrade teaching and learning conditions for teachers and students there, contributing to the locality's education sector.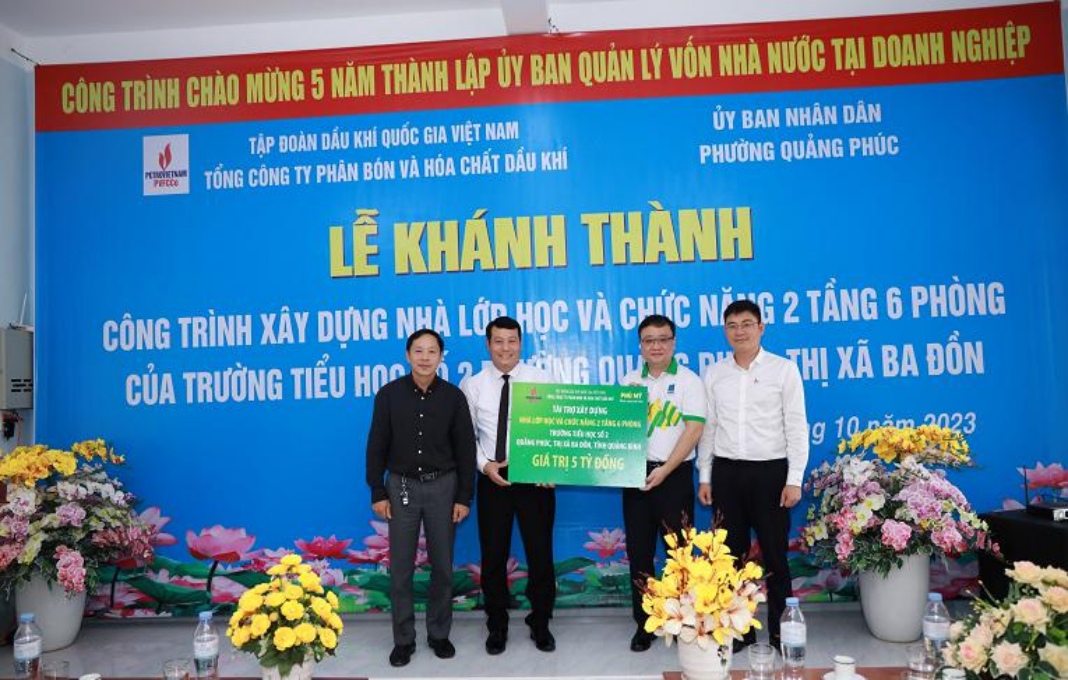 PVFCCo is also active in other social projects. Most recently, it handed over four homes worth VND320 million to poor people in Ba Ria-VungTau Province, donated gifts to the disadvantaged, and organized community activities like blood drives.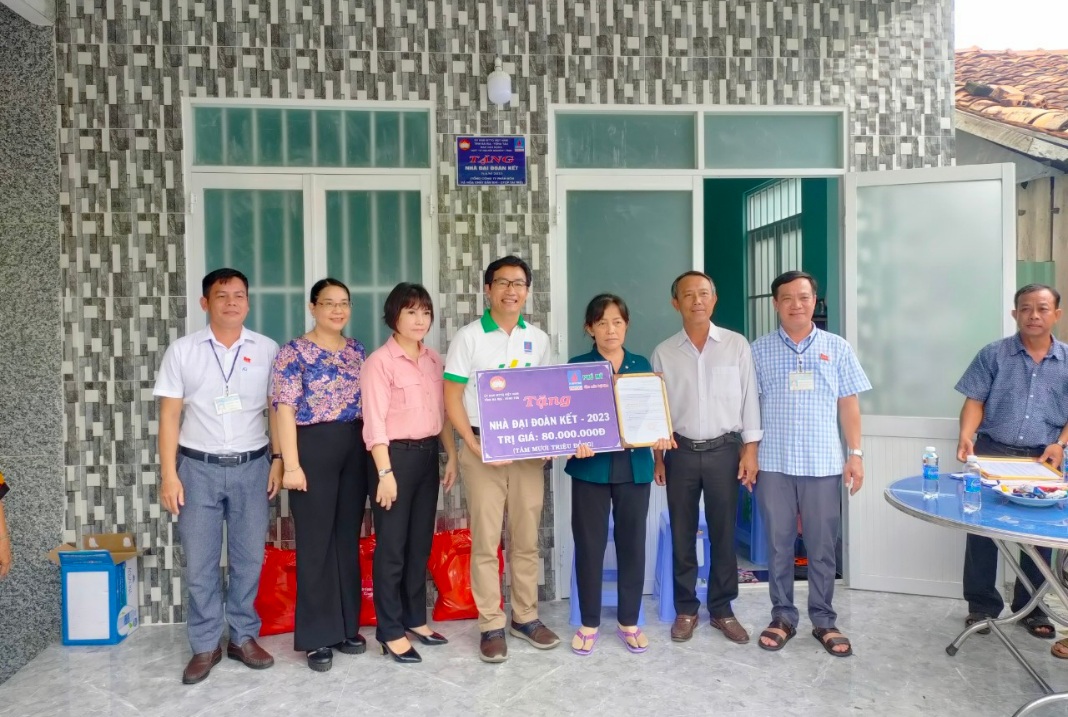 Environmental protection is also a regular CSR activity of the corporation, which has always put an emphasis on sustainable development. PVFCCo has joined numerous environmental clean-up activities, waste recycling, and reduction of greenhouse gas emissions.
On August 20, PVFCCo joined hands with authorities of Phan Thiet City in Binh Thuan Province to organize a tree-planting event at Lau Ong Hoang on Nguyen Thong Street in Phu Hai Ward. The company's staff planted 500 Lagertroemia trees at the site and then handed over the project to the local government.
This tree-planting event is part of the corporation's program to plant up to 300,000 trees in the 2022-2025 period and three million trees in the longer term.
Hoang Trong Dung, board chairman of the corporation, said that all staff of the corporation have been urged to contribute to developing green spaces and promoting environmental protection, mirroring PVFCCo's commitment to sustainable development.
According to PVFCCo, sustainable development for enterprises is not simply measured by the number of jobs they create or the amounts of taxes  they pay to the State. Non-financial factors play a crucial part in a company's sustainable development endeavor, and for PVFCCo, it is CSR activities that make real contributions to the community. "PVFCCo considers CSR activities as an important part of its vision to contribute to the development of society, enhancing the living quality for all people," said a PVFCCo representative.