As a leading player in the hospitality industry with operations spanning different parts of the country, TTC Hospitality has followed the Environmental-Social-Corporate Governance (ESG) model to create an all-green business, despite high challenges given the innumerable tasks to be done to realize the goal. Still, what the company has accomplished towards this goal is highly commendable.
TTC Hospitality has an ecosystem in the hospitality industry, from accommodation, entertainment and meeting events to restaurant and travel services. It has 13 medium and high-end hotels and resorts with 1,200 guest rooms, plus convention centers and amusement parks in major tourist destinations nationwide including Phat Thiet, Dalat, Nha Trang, Hoi An, Hue, HCMC, Can Tho, Ninh Thuan and Ben Tre, and in Cambodia as well. Each year, the company caters to around two million guests.
Since its inception 17 years ago, TTC Hospitality has constantly strived towards green and sustainable tourism.
Green environment and biodiversity
TTC World – Love Valley in Lam Dong Province's Dalat City and TTC World – Ta Cu in Binh Thuan Province are two major destinations endowed with rich biodiversity under TTC Hospitality's management. For the company, protecting and further enriching green coverage and biodiversity at these two destinations are of utmost importance and are inscribed in the company's long-term sustainable development strategy.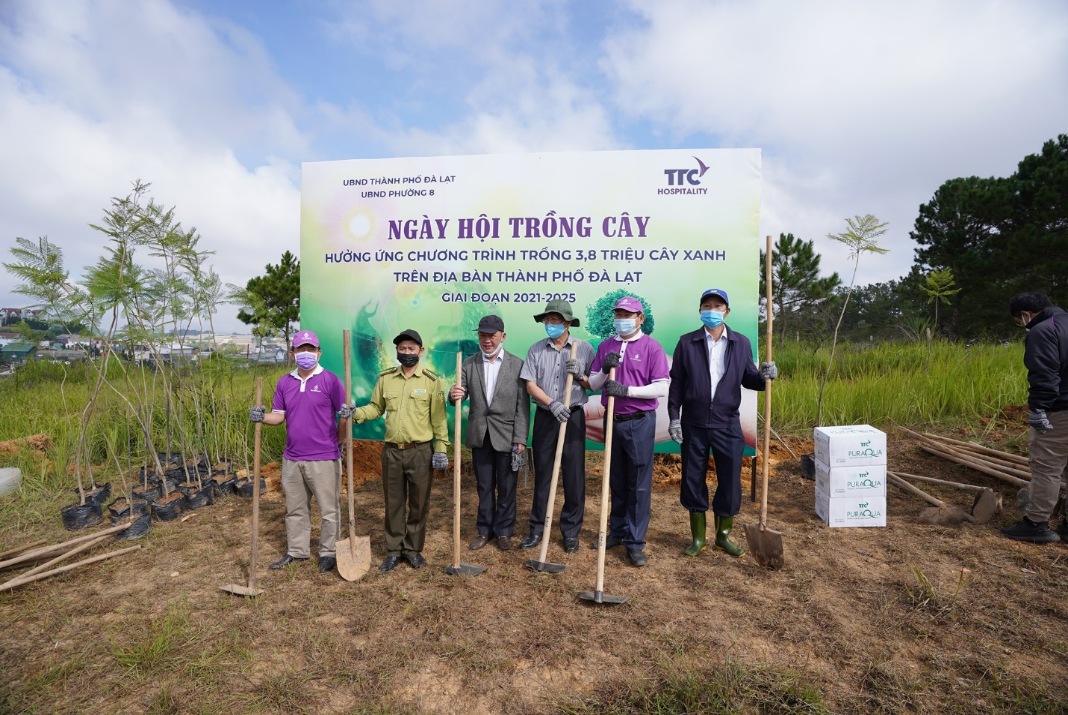 At TTC World – Love Valley, the company has an annual tree-planting program to improve the forest density there, which in turn enhances the attractiveness of the destination. The Love Valley, known to millions of nature lovers across the country, is home to 200 species with 300,000 woody trees. Marathon and running events regularly organized at the site are also opportunities for the company to raise awareness on environmental protection and to raise funds for forest planting.
Similarly, at TTC World – Ta Cu, the conservation of the rich biodiversity with ample fauna and flora species there is highlighted by TTC Hospitality, especially given the strong interest of global bodies in the site.
According to a survey funded by the International Union for Conservation of Nature (IUCN) in the Netherlands, Ta Cu is home to 1,200 woody plant species and 300 species of herbs, many of which are listed in the Red Books of Vietnam and the world. The site is also the habitat of 287 animal species, let alone 200 types of insects, many of them being rare and endangered ones.
Therefore, TTC Hospitality, entrusted to manage a tourist site at the foot of Ta Cu Mountain, has managed to plant some 1,200 new trees recently. The site is designated as an eco-tourism venue, so the company has made strong efforts to protect and improve the greenery there.  
Green operations and green products
TTC Hospitality has over the years strived to create green products to meet the demand of an increasing number of environment-minded guests. Specifically, the company has managed to apply green standards to all its products and services, such as using recycled materials, minimizing the discharge of waste, and saving on water and energy.
The company is further enhancing the environment-friendliness of its structures as well as products and services to meet the world-recognized EDGE standards. Materials used for its facilities are selected from recycled sources, while buildings are designed to make the most of natural sunlight and have high ventilation to minimize energy for lighting and air-conditioning.
TTC Hospitality has also managed to increase using clean, renewable energy, including solar, wind and biomass sources, for its buildings and equipment to minimize the carbon footprint.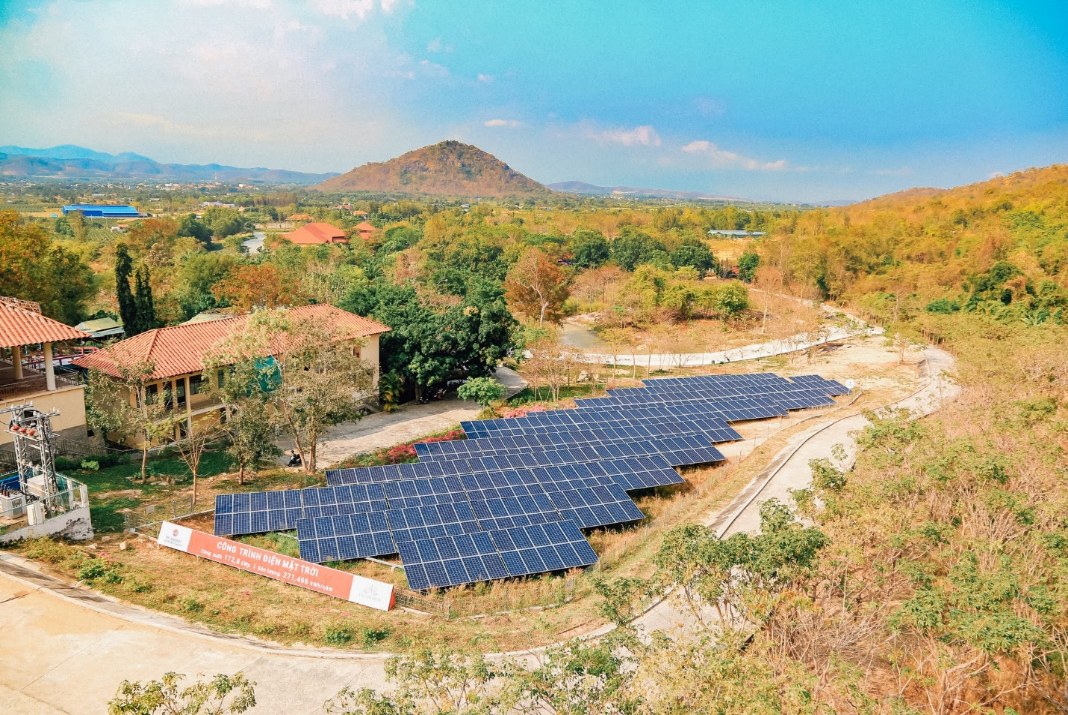 By applying these measures, TTC Hospitality not only is able to win the EDGE certificate and offer its customers new green, clean and safe experiences, but also reduces its operational costs and enhances its business efficiency. EDGE is an innovation of IFC, a member of the World Bank Group, empowering emerging markets to scale up resource-efficient buildings in a fast, easy and affordable way.
In terms of green energy, the company has gradually shifted to renewable energy. To date, 60% of buildings under its management have been fitted with solar panels, and the proportion is targeted to increase to 75% in 2025. 
Interestingly, TTC Hospitality also seeks to develop what it calls green manpower, with a representative of the company saying that it "not only attends to the internal workforce but also seeks to create green manpower for the hospitality industry."
Green manpower training refers to educating staff on the values of the environment, and training them on saving on energy, reducing waste, and raising their awareness on environmental protection, and TTC Hospitality has already engaged all employees in this approach.
Apart from its all-green strategy, TTC Hospitality has conducted various other corporate social responsibility (CSR) activities to benefit the community. It regularly awards scholarships to poor but outstanding students in the areas where it operates, and launches the annual program "Sowing the Seed of Compassion" to financially support elderly people, orphaned children, and poor students in various localities. The company said it spends more than VND1 billion a year on these CSR activities.