Ridesharing apps play an important role in distributing goods during the pandemic in Vietnam. Transmission risks abound, but drivers accept them in search of income. Meanwhile, Uber drivers in the United Kingdom and the Netherlands have won lawsuits against Uber and are recognized as employees, thus gaining a different status.
In February 2021, Uber drivers in the U.K. won their lawsuit and have since been recognized as employees. Uber has recently lost a lawsuit in Amsterdam (the Netherlands). The verdict states that the relationship between drivers and ridesharing companies must be consistent with all attributes of labor contracts. Recognizing drivers as staff instead of contributors or partners means that the drivers are entitled to employees' rights.
Ridesharing drivers in Vietnam
Ridesharing drivers are often referred to as partners. The conditions for becoming ridesharing drivers in Vietnam are not too complex. Drivers must prepare personal profiles, get their vehicles ready and register their information to become partners and receive the company uniform. Since simply turning on the apps will allow them to connect to customers, there is much control over working hours and income can be generated, many drivers have come onboard.
As drivers are not employees, they only receive payments for each completed trip after commission, fuel and other basic costs are subtracted. When commission increases and value-added and personal income taxes are imposed, many ridesharing drivers also hope for the same welfare arrangements(1) as employees. Hoping to become employees with steady income, medical insurance and social security, as well as affordable access to Covid-19 testing, is a reasonable goal, especially when ride-hailing apps have established legal entities in Vietnam.
Foundations for labor relations
A labor contract is essentially an agreement between employers and employees on wages, working conditions, as well as rights and obligations(2). The relationship between drivers and ridesharing companies is established via the agreement between drivers and the firms with the ridesharing apps as the platforms. Drivers are responsible for transporting goods or passengers and will receive fees extracted from customer payments for the trips.
The 2019 Labor Code also pays attention to the form used to determined labor relations. So long as an agreement pertains to paid work managed and supervised by a party, it is considered a labor contract regardless of its actual name. Even if drivers and ridesharing firms call their agreement by another name such as a partnership agreement, the usual attributes of a labor relation (the transport of goods and passengers managed by the firms, which keep track of drivers' personal information and routes) apply. The company uniform is also a way to recognize and manage drivers easily.
The 2019 Labor Code also starts to accept electronic contracts. Electronic contracts(3) are contracts set up in the form of data messages, created, transmitted, received and stored via electronic means. Increasingly common electronic platforms make transactions convenient and quick to carry out. Establishing agreements between drivers and ridesharing firms via apps does not seem to change the essence of labor contracts, but accentuate the managerial role of technology firms in supervising drivers and the transactions they carry out.
When issues arise, customers can contact technology firms to report the case and seek solutions.
These above points indicate labor relations between drivers and ridesharing companies.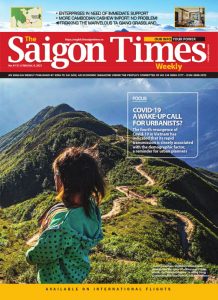 Opportunities to re-establish relationship with ridesharing firms
The lawsuits in the U.K. and the Netherlands are initiated by drivers. No similar lawsuits have been filed in Vietnam to request for recognition of labor agreements. Some contend that drivers in Vietnam are unlikely to file such lawsuits since the 2015(4) Civil Procedures Code only lists labor disputes or requests under the jurisdiction of the court. In other words, the debate on whether the relationship between drivers and ridesharing companies is a labor relation must be settled first. This is a chicken-or-egg debate. On the other hand, some contend that according to the Civil Procedures Code, the court cannot cite the lack of a legal framework to reject a civil lawsuit(5) and conventions, precedents or the principle of justice can be used to settle the case(6).
Some argue that labor inspectors can suggest considering the relationship between drivers and ridesharing companies as a labor relation because Chapter 16 of the Labor Code includes provisions on inspecting compliance with labor regulations and penalties for non-compliance. If inspectors think that drivers and ridesharing companies are bound by labor relations but there have been signs of violations of labor regulations, penalties can be applied.
Some countries seem to lean towards interpreting the relationship between drivers and ridesharing companies as a labor relation and drivers as employees but in Vietnam, drivers are still considered partners only and have yet to be granted welfare arrangements. Nothing is conclusive since stakeholders have yet to speak up and the authorities have not stepped in to provide more clarity in the regulatory framework.
(*)TNHH ADK & Co Vietnam Lawyers Ltd. Co.
(1) https://tuoitre.vn/tai-xe-xe-cong-nghe-cho-phuc-loi-20210324230618229.htm
(2) Article 13.1 of the 2019 Labor Code.
(3) Article 33 of the 2005 Electronic Transactions Law.
(4) Article 32 and Article 33 of the 2015 Civil Procedures Code.
(5) Article 4.2 of the 2015 Civil Procedures Code.
(6) Article 45 of the 2015 Civil Procedures Code.