Thirty-five years of renovation have transformed Vietnam from a country confronted with food shortages in the 1980s into a middle-income economy and one of the world's 20 leading international trade powerhouses. Many rural areas have turned into industrial cities, farmers have become urban dwellers, many have escaped from poverty and the middle-income group has expanded rapidly. However, renovation has also led to shifts in the profile of various localities.
Over the past three and a half decades, many cases of renovation and overtaking have emerged, offering food for thought.
Danang and the geopolitical gap
After reunification, HCMC, Hanoi and Danang are among the major cities in Vietnam. However, in terms of gross regional domestic product (GRDP), Danang tends to trail behind the rest. Before Covid-19 struck, Danang's GRDP was nearly US$5 billion, only 7.9% of HCMC's, 11% of Hanoi's, 40% of Haiphong's, 28.4% of Dong Nai's, 29% of Binh Duong's, 54% of Bac Ninh's, 65.4% of Quang Ninh's and even lower than those of Thanh Hoa and Vinh Phuc. In fact, Danang's GRDP was equivalent to 25% of that of Thu Duc City in HCMC.
Why such limited economic prowess for a smart city among the most dynamic and livable in central Vietnam, one that boasts e-governance, has a promising future comparable to that of many major cities in Asia and leads Vietnam's provincial competitiveness index (PCI)  ranking for several years?
That is the reality, reflected in Danang's limited GRDP, low investment, especially foreign direct investment (FDI) (only US$150 million in 2021, or 0.48% of Vietnam's US$31 billion) and human resource woes.
In 2021, Danang collected just over VND21 trillion worth of tax revenue. This trailed behind the figures for Haiphong (over VND90 trillion); Quang Ninh (over VND51 trillion); Vinh Phuc, Bac Ninh and Thanh Hoa (VND32 trillion each); as well as Quang Nam (VND23.772 trillion), not to mention HCMC, Hanoi, Ba Ria-Vung Tau, Dong Nai and Binh Duong.
Danang's economic might pales in comparison with the rest in the top 10 localities. Moreover, Danang has yet to fulfill its geopolitical potential as reflected in how it is often mentioned after Hanoi and HCMC and before Haiphong. There are several reasons for this. First, it lures limited investment, including FDI, so it does not have as much industrial power as the rest in the top 10. Binh Duong has 4,016 FDI projects (over US$37 billion) and 48 industrial zones and complexes; Dong Nai has 35 industrial zones with a total area of 12,000 hectares and more than US$30 billion worth of capital; Vinh Phuc attracts nearly US$8 billion worth of FDI and has 14 industrial parks; Quang Ninh received over VND361 trillion worth of private investment in 2021. The total amount of FDI in Danang over the past 25 years was less than Haiphong's in 2021 (US$5.26 billion) and the former has only six industrial parks.
Some reasons behind Danang's limited growth, as Prime Minister Pham Minh Chinh pointed out during a meeting with its leaders in December 2021, include the lack of large enterprises, FDI, hi-tech projects or those using key technology. The Prime Minister highlighted the need for research and restructuring so that Danang's economy would be more balanced. Moreover, despite its reliance on tourism, it does not outperform Khanh Hoa, Quang Ninh and Kien Giang. Some argue that its reputation, not yet translated into allure to human resources and economic growth, seems to have made Danang more complacent. The locality may struggle to retain its spot in the top 10 as some of the 63 localities have made swift progress. They include Thanh Hoa (with Nghi Son economic zone and oil refinery), Thai Nguyen (Samsung's new investment hub), Long An (second in the country in terms of FDI in 2021), Bac Giang and Hung Yen (where there are huge waves of FDI). Quang Ngai (with Dung Quat oil refinery, which contributed to 46% of tax revenue in 2021, and Hoa Phat steel) and Quang Nam (with Chu Lai economic zone and Thaco) are nearby provinces that have done well.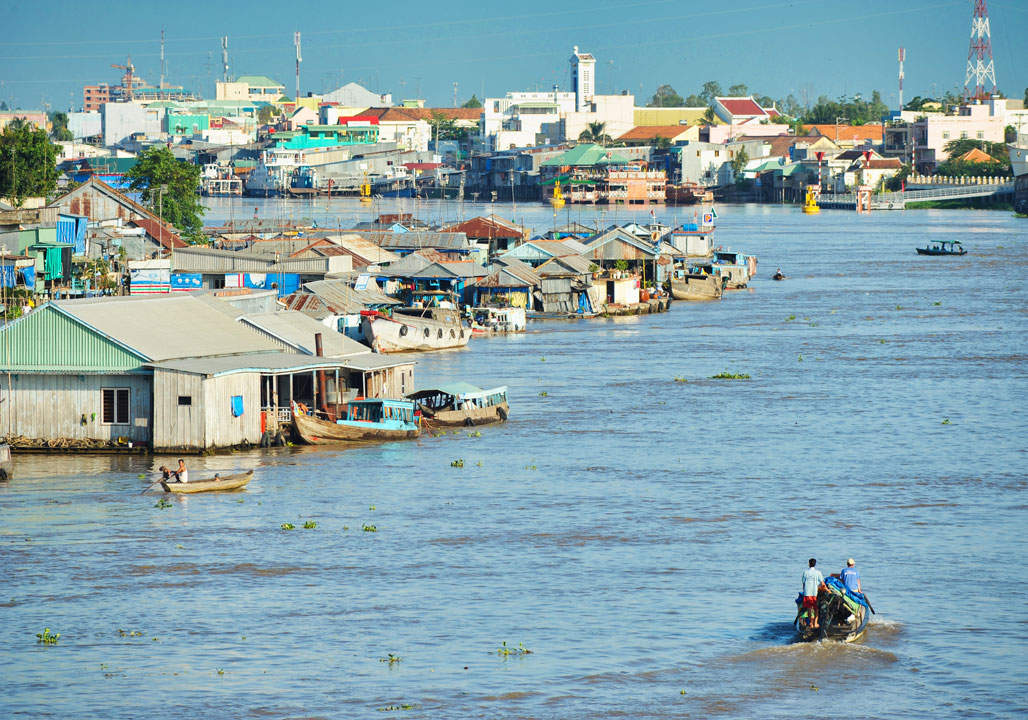 Unfulfilled aspirations
During the centrally planned period, Nam Dinh was northern Vietnam's textile hub, after Hanoi and Haiphong and comparable to Thai Nguyen, a steel hub. However, while Nam Dinh leads in its rural reform effort, it is the poorest province in the Red River Delta in terms of tax revenue and GRDP. Despite its highly regarded education system, it still needs the central Government to support 50% of its spending. In 2019, before Covid-19 swept through Vietnam, Nam Dinh was expected to collect only VND4.690 trillion worth of tax, far below that of Ha Nam (VND7.716 trillion) and Ninh Binh (VND9.843 trillion) (which used to be from Ha Nam Ninh), as well as Thai Binh (VND7.412 trillion). The target for 2021 was merely VND5.7 trillion, equivalent to the net profit reaped by The Gioi Di Dong, whose owner, Nguyen Duc Tai, came from Nam Dinh.
Nam Dinh's woes have arisen because while others focus on industrial development, it still depends on agriculture. Its status as a textile hub in 1960-1980 has been eroded since it cannot compete in a new landscape; other industries remain small, scattered and inefficient.
Like Nam Dinh, Nghe An does not know when it will stop relying on support from the State budget. Sometimes, it even has to receive rice from the Government. This is a paradox since Nghe An has forests, seas, an international airport, a railway station, a seaport and many other favorable factors, and yet it remains poor. With a population of over 3.3 million, it collected merely VND18 trillion worth of tax (even that was already higher than in many years). Thanh Hoa, north of Nghe An, is surging ahead with Nghi Son oil refinery—it collected over VND32 trillion worth of tax revenue in 2021. Ha Tinh, south of Nghe An, also did well by virtue of Vung Ang Economic Zone, Formosa steel and Vingroup's VND4-trillion electric car battery factory. It remains unclear when Nghe An will realize its aspiration to become an economic powerhouse as Uncle Ho hoped.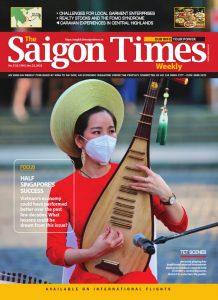 The Mekong Delta and HCMC
A reversal also occurs regarding HCMC and the Mekong Delta, comprising 13 localities. According to a regional conference in 2021, in 1990 HCMC's economic power was merely two-thirds of the Mekong Delta's; at present, the GRDP of the 13 Mekong Delta localities was less than two-thirds of HCMC's.
The Mekong Delta accounts for 12% in area and 19% in population, but 50% of paddy output, 95% of exported rice, 70% of fruits and almost 50% of fishery. It supplies materials and human resources for many export industries and is a huge market for HCMC and southeastern Vietnam.
While the Mekong Delta boasts agricultural strengths, its infrastructure is among the weakest in Vietnam. Its agricultural output has been on the rise, but the lack of big ports means most agro-exports must be transported via HCMC, Ba Ria-Vung Tau and central and northern Vietnam, sometime reaching China via costly land routes. Land transport is plagued by congestion due to several factors, including inconsistent foreign partners. The Mekong Delta also trails behind in terms of education and many young people leave the region to look for jobs elsewhere. Consequently, only Can Tho and Long An can contribute to the central Government's budget (albeit not much) and are among the 20 leading localities in terms of income per capita (Can Tho ranks 11th and Long An ranks 14th).
Renovation and overtaking are an inevitable part of competition and development. Almost 100 million Vietnamese are committed to drastic reform, so that Vietnam can realize its goal of becoming a modern and industrial nation with high income.