Saigon Beer – Alcohol – Beverage Corporation (SABECO) saw 2020 as a milestone year as the company celebrated its past achievements while continuing its evolution as one of the most progressive homegrown Vietnamese companies.
"SABECO's 145th anniversary allowed us to take stock of the company's accomplishments and how much SABECO has been a part of Vietnam's own story," said Bennett Neo, general director of SABECO.
"It also made us think about what it would take for SABECO to continue being successful in the decades to come, and remaining part of the country's rise and development," he added.
With an eye cast to the future, SABECO introduced several initiatives last year, from launching Bia Lac Viet and Bia Sai Gon Chill, new products that respond to evolving Vietnamese tastes, to introducing SABECO 4.0, its digitalization program that will make it more operationally agile.
Next up on SABECO's agenda is the continued transformation of its approach to human resources.
Laying the foundations
It has been two years since SABECO started its transformation journey, which included the first phase of enhancing its internal work culture.
To do this, the company first doubled down on ensuring an enabling work environment. It emphasized an open-door policy as well as regular and transparent communication with its employees.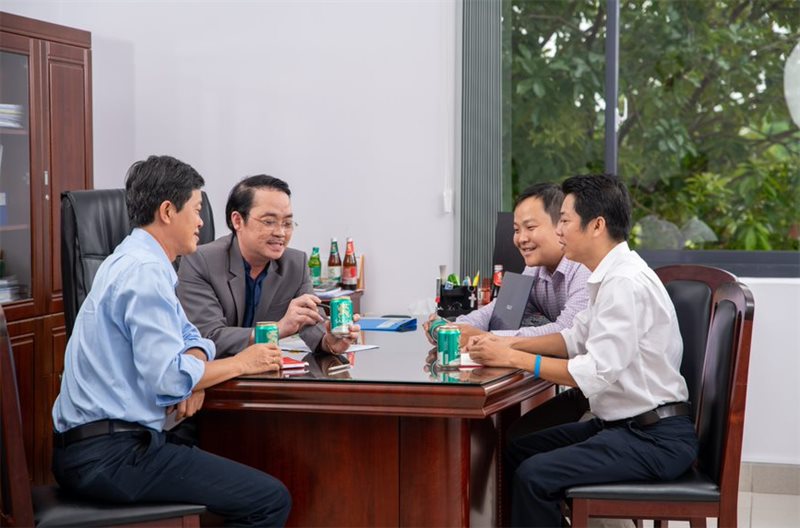 It also introduced a performance-based salary and rewards structure aligned with industry standards. Instead of basing compensation solely on rank and tenure, this approach recognized individual productivity and performance, which in turn enabled the company to motivate its employees to perform better.
"With these, SABECO was able to lay a solid foundation for talent recruitment and retention initiatives which we are now ramping up," shared Neo.
The role of global talents at SABECO
As one of the largest and most prominent Vietnamese companies, SABECO needs talents with a specific level of experience and set of skills to help it reach the next level of success. This is important especially at the mid- and top management level, where international experience and expertise will prove useful.
Neo notes that by hiring global and regional talents, SABECO will be able to complement its strong local market knowledge and reputation with international best practices and innovations. This will enable SABECO to further strengthen its operational excellence, product quality and customer service, among other things.
The hiring of international executives also plays a key role in the second phase of SABECO's work culture transformation, which is now currently underway. This phase involves creating individual career development programs for employees to help maximize their respective potential.
Specifically, global and regional talents help facilitate knowledge transfer via trainings and mentorships. Not only does this raise SABECO's overall human capital and capabilities, it will also enable the company to develop even more world-class talents among its ranks.
"Through this approach, our employees receive the guidance and training needed to take on top positions in the company," Neo added.
SABECO commits to greater contributions to Vietnam
SABECO believes that its talent strategy is essential to its future success as a proud domestic brewer.
"We are constantly working to keep SABECO a globally-competitive Vietnamese company," shared Neo. "Our approach to talent recruitment and retention is driven by the same impetus: to create a highly-skilled workforce so that more local Vietnamese employees can be eligible for advancement opportunities. That's how we will contribute to bringing pride to Vietnam and help drive its upward trajectory."
Neo underlines that the continued success of the company contributes to the growth and development of Vietnam itself whether economically, through its tax contributions and employment generation, or socially, through its contributions to the community at large, including further building up the country's presence in the world through SABECO and its brands.
As such, even as SABECO prepares to incorporate global talents and influences, the company remains resolutely Vietnamese. SABECO remains indelibly connected to Vietnam in many ways.
"SABECO continues to respect and honor its Vietnamese heritage and we ensure that all that we do will help us fulfill our commitment to contribute to the rise of Vietnam," noted Neo.