Grand Marina, Saigon was officially launched on March 27 and 28, welcoming investors from Hong Kong at the seminar for its exclusive global launch organized by Asia Bankers Club at JW Marriott Hotel Hong Kong.
The first branded apartments of Grand Marina were purchased by customers of Asia Bankers Club at the starting price of US$1 million (about VND23.5 billion), equivalent to a unit price of US$18,000 per square meter (some VND423 million). This is significantly higher than the average price of nearly US$7,000 per square meter for luxury apartment space in HCMC (according to CBRE Vietnam's 2020 Real Estate Market Spotlight).
However, it is comparable to the current selling prices of other branded residences in the region such as The Residences at Mandarin Oriental in Bangkok, or The Residences at the St. Regis Singapore. Furthermore, compared to Hong Kong one of the most expensive housing markets in the world this rate is noticeably lower than the unit price of the high-end segment there, estimated at an average of US$46,800 per square meter, according to Savills.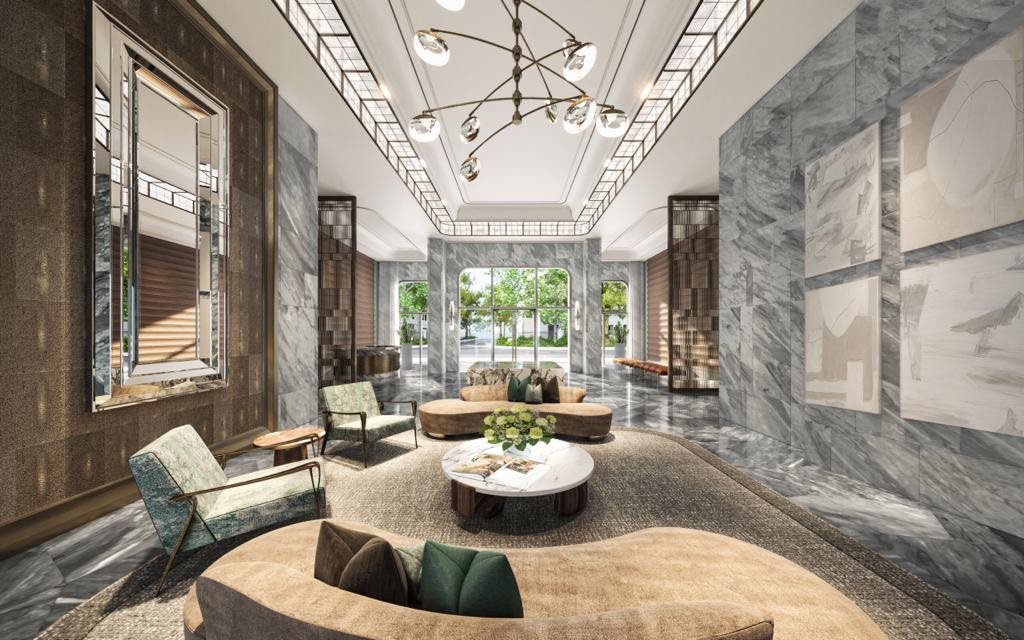 The emergence of a new real estate model in Vietnam, urban branded residence, means that the price of luxury apartments has caught up with other countries in the region. Endorsed by global brands, the report titled Spotlight: Branded Residences – 2020 by Savills says, "Branded residences achieve a premium, on average, of 31% compared to equivalent non-branded properties."
According to Asia Bankers Club, quite a few customers made a bold decision on investment in Grand Marina, Saigon, although they had not had the opportunity to visit the project or a model home. Kingston Lai, Owner and CEO of Asia Bankers Club, said, "The fact that this project is backed by the Marriott International brand has given our customers confidence. Moreover, in the current context of the global economy, Vietnam is the only Southeast Asian nation to post GDP growth in 2020 and is predicted by the World Bank to achieve a growth rate of 6.81% in 2021. The Vietnamese market is emerging as a bright star, promising growth potential and opportunities for foreign investors like those from Hong Kong."
The South China Morning Post has recently published an article which titled "Vietnam to host Marriott's largest branded residence project as investors bet on this Southeast Asian nation's stellar growth." The article goes on saying that the US-based hotel operator Marriott International is making a foray into Vietnam's branded residence segment, starting with Grand Marina.
The successful launch of Grand Marina, Saigon in Hong Kong is a milestone marking the successful "export" of a new product model, branded residence, in addition to other Vietnamese products which have been long well-known around the world, such as rice and coffee. The presence of Marriott International in the branded residence segment in Vietnam has placed the local real estate market on the world map and grabbed the attention of foreign investors.