To spread the notion of "Wealth and Fortune go hand in hand" for a lucky and prosperous restart after Covid-19, Sao Mai Group (ASM) has awarded prizes valued at over VND2 billion to 18 lucky customers. The first prize is worth VND1.235 billion, while two winners of the second prize earn a Honda SH150 ABS scooter each, and 15 third-prize winners take home a tael of 9999 gold each.
The winners of these prizes were announced at the "Beautiful Land Lot-Luxurious Car- Lucky Fortune" program organized by the group. The event was held at the Dong Xuyen Hotel in Long Xuyen City in the Mekong Delta province of An Giang on June 30, with the participation of the leaders of the An Giang Province Department of Industry and Trade, the organizers and customers.
"Many winners and I feel so surprised and happy to receive the lucky prizes from Sao Mai Group. I hope the prizes will bring luck and fortune to all of us," said Nguyen Thi Hop, the winner of the first prize.
This is one of Sao Mai Group's big promotional programs for its customers who have bought land lots at the Sao Mai Binh Khanh luxury urban area No. 5 in Long Xuyen City since October 24, 2020. Each land lot sold entitles the buyer to a lucky draw coupon. Due to the Covid-19 pandemic, the lucky draw program was postponed until June this year. After the pandemic was brought under control, all business and production activities were back on track. This encouraged Sao Mai Group's customers to participate in the program.
Customers will have multiple opportunities to win lucky prizes after many of the group's real estate projects located in prime locations in Thanh Hoa, An Giang, Ca Mau and Dong Thap provinces are put up for sale, said the leader of the group.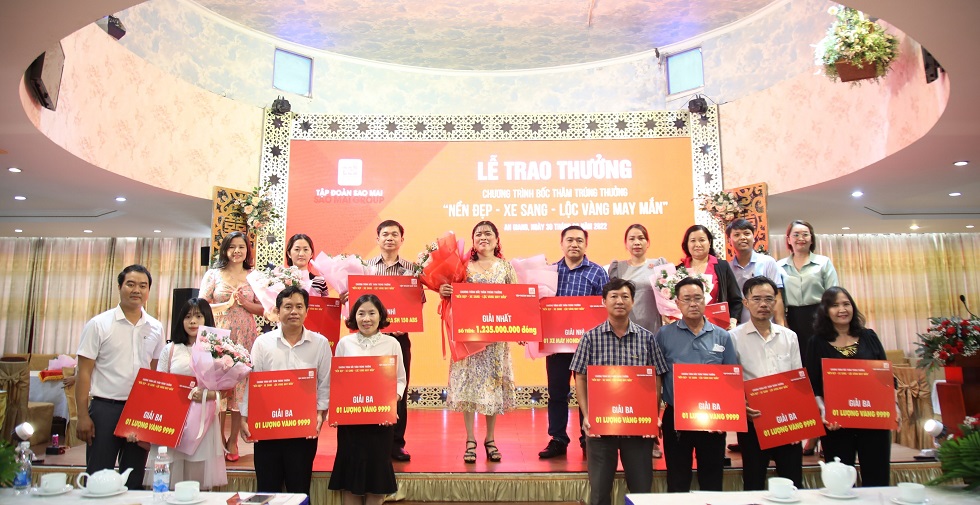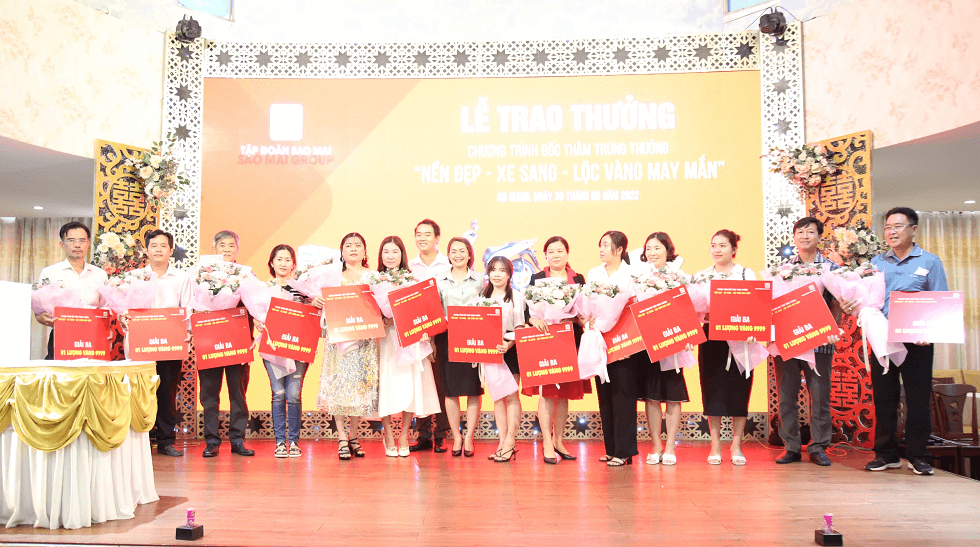 The Covid pandemic has wreaked havoc on the global economy in general and Vietnam's socioeconomic growth in particular. Many enterprises were dissolved, while the remainder are facing difficulties and challenges in the post-Covid recovery effort. Sao Mai Group is very lucky to maintain its growth, posting impressive results in revenue and profit in 2021 and in the first months of 2022.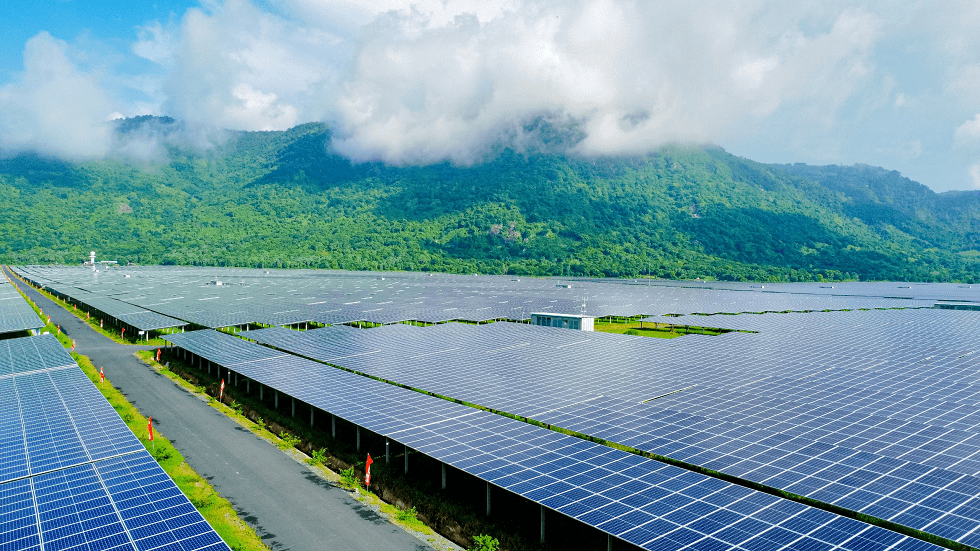 During its 30-year journey of establishment and development, ASM has gained success in such fields as property, seafood, tourism, clean energy, labor export and construction. Sao Mai Group has been listed among the Top 10 clean energy developers in Vietnam and the Top 100 largest and most effective enterprises in the country for several consecutive years.