The Ministry of Natural Resources and Environment (MONRE) held the "Kick-off Conference to develop the Vietnam National Action Plan toward Circular Economy" on June 28, 2022.
The conference shared the insights of Government leaders, NGOs, and industry and academia experts toward a common goal to develop a Vietnamese sustainable economy for the generations to come based on the Circular Economy (CE) concept.
Circular Economy (CE) has been proven an effective concept to mitigate carbon emissions, slow down climate change and facilitate sustainable development goals.
At the 2021 United Nations Climate Change Conference in Glasgow  (COP26), Prime Minister Pham Minh Chinh has announced Vietnam's strong commitments in responding to climate change by declaring the goal to achieve net zero emissions by 2050 with domestic resources. This kick-off conference is considered one of the practical moves to achieve that ambitious objective.
At the event, domestic and international partners shared inspiring case studies of global and local CE models. Those ideas are expected to become the inputs for a potential national action plan of CE tailor-made for the local context of Vietnam. Key topics of the discussion focused on promoting cooperation in CE through creating a network of partners to share knowledge; finance innovation and green technology in CE; current best practice CE models in Vietnam; and the ways to promote CE solutions in order to reduce the health impact of plastic pollution.
CE is already one of Vietnam's roadmaps in future economic development, and this event is expected to speed up the implementation process.
Speaking at the conference, Minister of Natural Resources and Environment Tran Hong Ha  said, "Article 142 of the Law on Environmental Protection, adopted by the National Assembly on November 17, 2020 clearly states that ministries, ministerial-level agencies, and provincial people's committees shall incorporate circular economy immediately at the stage of formulating a development strategy, planning, plan, program, and project; managing, reusing and recycling waste.
"Production, business and service establishments shall establish a management system and take measures to reduce extraction of natural resources, reduce waste and increase waste recycling and reuse from setting up a project and designing a product or goods to production and distribution."
Roongrote Rangsiyopash, President and CEO of SCG – one of the prominent regional leaders in CE in Vietnam and Thailand – also shared the voice from the private sector. "Circular economy requires close cooperation between the companies, customers, supply chains and players along  the value chain," said Rangsiyopash.
"The joint efforts and collaboration between the MONRE and the Thai Suppliers Chain Network in making this event a reality is a clear example. Thai businesses are willing to work together with Vietnamese counterparts to promote a more circular economy in practice. Our goal is to grow together and work toward future sustainability. I believe that this will be an important part of greater sustainability and achievement of the net zero goal in the future."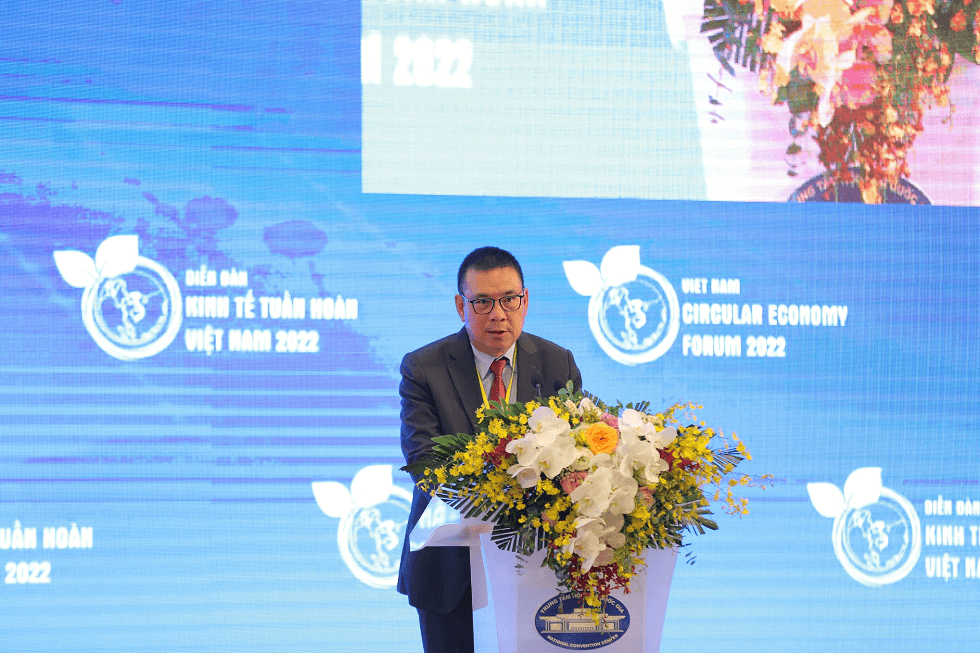 Offering a unique opportunity for all stakeholders to exchange and discuss mechanisms, policies, and financial resources to promote the CE models, especially from the private sector, the event also attracted the most ambitious ideas in the exhibition. At SCG's booth, people can witness the newest concepts and application of CE in SCG's 3 main business activities namely Cement-Building Materials, Chemicals (SCGC), and Packaging (SCGP). Besides SCG, around 20 other exhibition booths demonstrating emerging CE approaches and models were also introduced to the audiences as part of the event.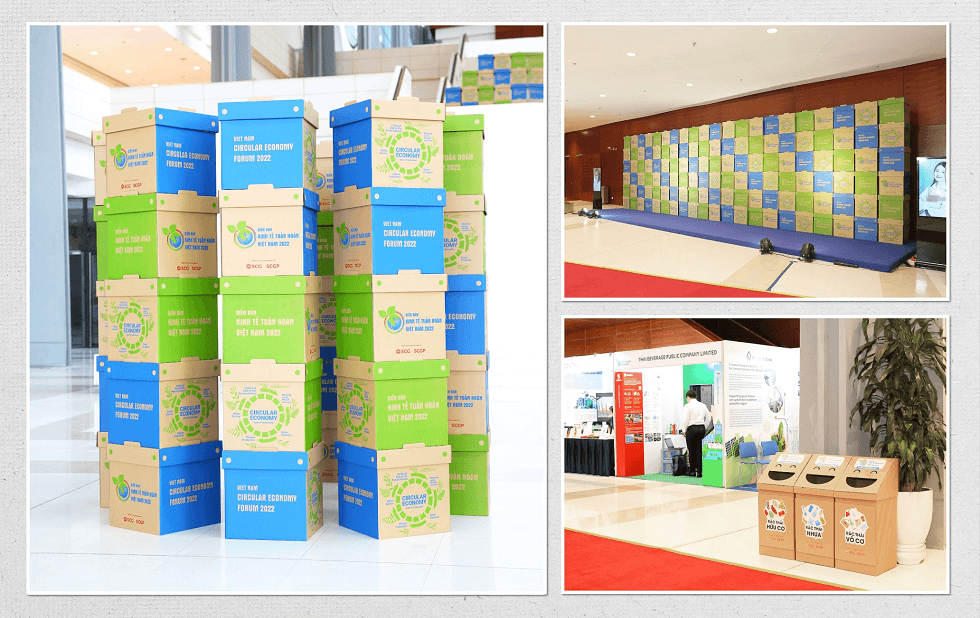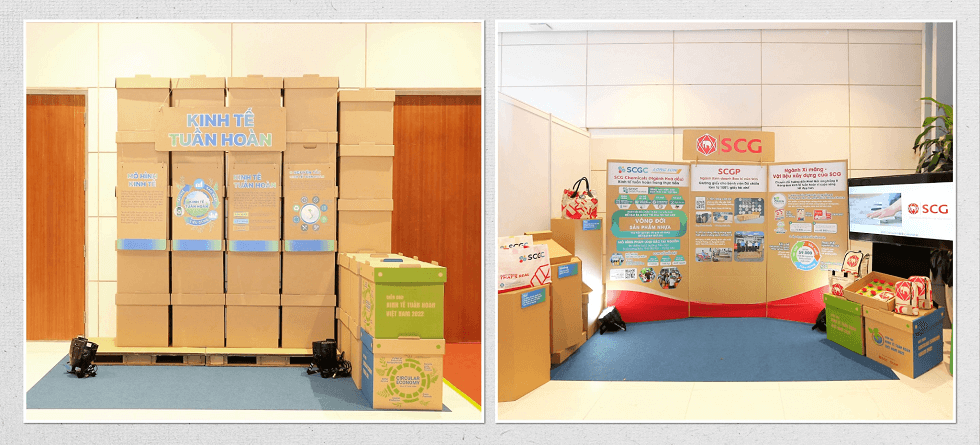 "We believe that with collective efforts, Vietnam can ensure an important shift of mindset toward green economy and CE in the future, which is clearly in line with the needs and the ambitions of Vietnamese people. We are pleased to accompany MONRE, as well as other development partners to launch the Vietnam Circular Economy Network," said Caitlin Wiesen, Resident Representative of UNDP (United Nations Development Program) in Vietnam. All  these efforts apply the ESG strategy that SCG has been following.