A research study conducted by the National Geriatric Hospital on 610 people at 80 years old or more in Soc Son District, Hanoi, shows that up to 33.6% of them are widows or widowers, 8.2% live alone, and 28% are in need of assistance in basic daily activities. In Vietnam, which is among the 10 nations suffering from the highest pace of aging in the world, the average longevity is almost 74 years. However, surveys have indicated that Vietnamese senior citizens live happily only when they are under 65 years old. Aside from illnesses, medicine spending and healthcare costs, old people in Vietnam still need better policies which may urge the entire society to help them more effectively so that they can live in a happier way during the rest of their life.
According to the results of the 2019 census released by the General Statistics Office (GSO), Vietnam's population is expected to be 104.5 million by 2029, 110.8 million in 2039 and 116.9 million in 2069 in line with the average scenario. Yet population aging is already a problem that needs much efforts to address.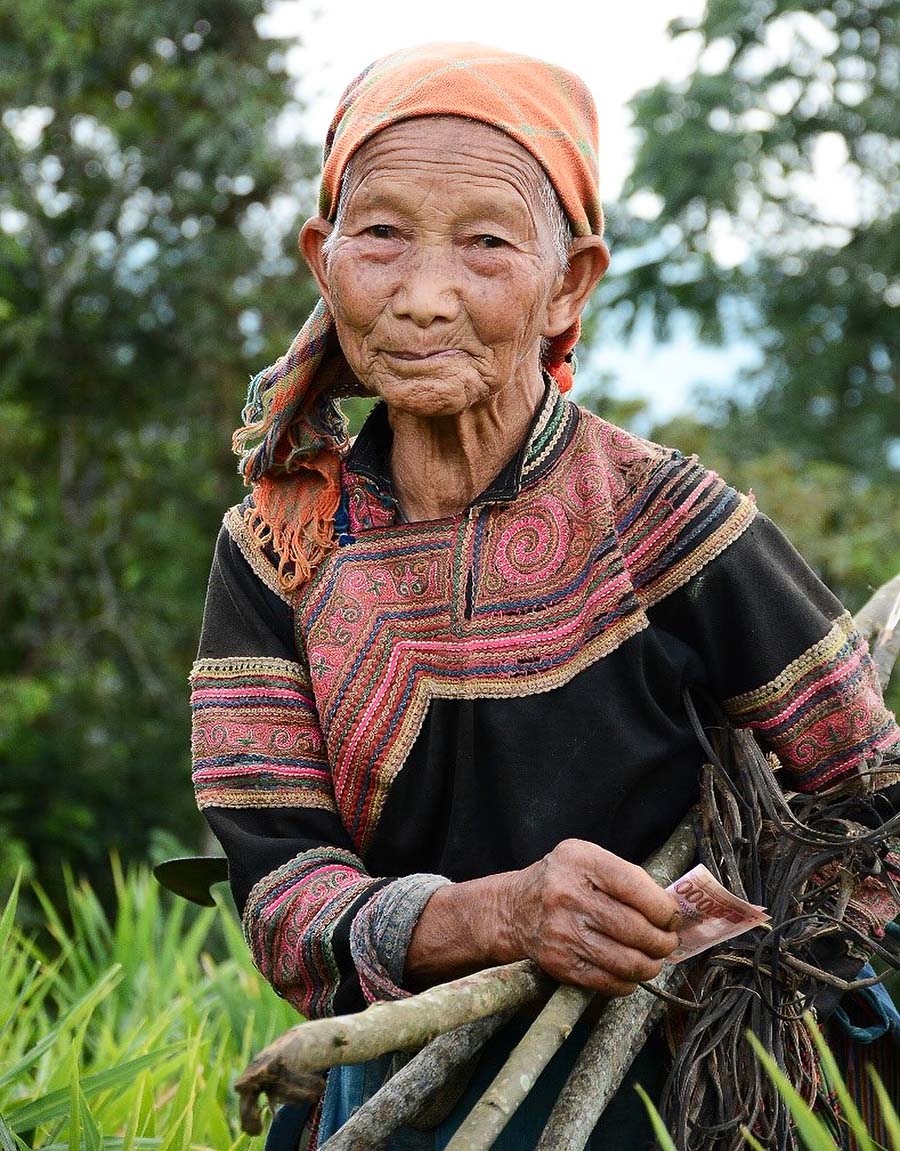 Vietnam's golden age structure and old age phase
Also, according to the average scenario, the population of Vietnamese aged 65 or more will be higher than 15% of the total population in 2039. This year will mark, too, the end of the golden age structure in the country which has kicked in since 2007.
An in-depth research study conducted by the GSO also demonstrates that during 2026-2039, Vietnam will be still in the golden age structure. However, during that time, the ratio of people aged 65 or above will exceed 10%, which means that the country begins to enter the old age phase in 2025.
The old age phase is forecast to last for 28 years, from 2026 to 2054. In other words, in this phase, the ratio of old people aged at least 65 accounts for between 10.2% and 19.9% of the total population.
Next will come the phase of very old age (during 2055-2069), when people aged 65 or higher make up between 20% and 29.9% of the total population.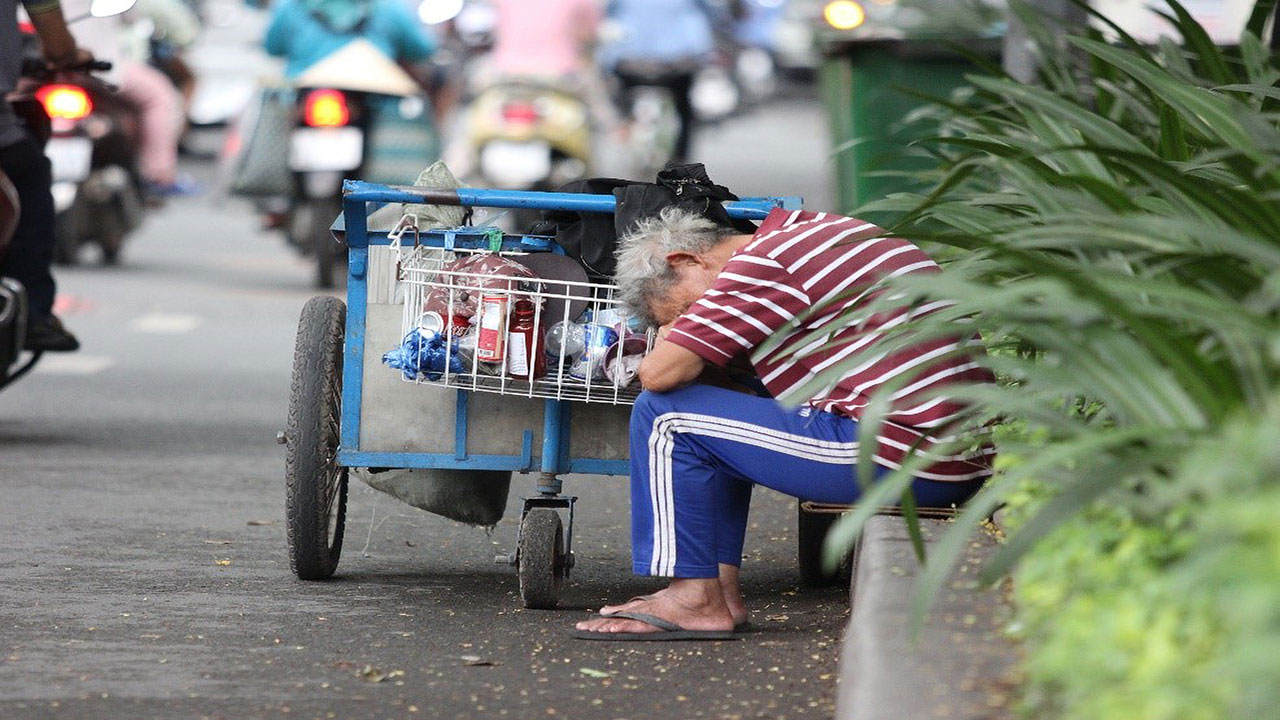 Vietnam among the world's top-10 countries experiencing the fastest pace of population aging
The golden age structure is also a golden opportunity for a country to make the most of her young work force to step up economic growth. However, Vietnam will soon enter the old age phase because the number of old people increases rapidly. The quick aging process presents Vietnam with conundrums concerning both the work force and the class of old people.
An article published by vietbao.vn quoted Dr. Nguyen Trung Anh, director of the Hanoi-based National Geriatric Hospital, as saying that the golden age structure is followed by the old age structure. Dr. Anh was speaking at a two-day national conference on geriatrics hosted by the Vietnam Geriatrics Association and the National Geriatric Hospital on November 12-13.
In Vietnam, the group of senior citizens has grown rapidly in both number and the ratio of these people to the total population. During 2009-2019, the number of old people rose from 7.45 million to 11.41 million. According to population experts, it takes only 20 years for the ratio of people aged 65 or over to double, from 7% to 14%. That means Vietnam is currently one of the world's top-10 nations that experience the fastest pace of population aging.
Like their peers in other countries, old people in Vietnam have to face with a multitude of problems. In addition to illnesses, medicine and healthcare needs, they lack quite a few conditions for improving the quality of their daily life.
A research project, carried out by the National Geriatric Hospital on 610 senior citizens aged at least 80 in Soc Son District in Hanoi, shows that 33.6% of them are either widows or widowers; 8.2% are living alone; and almost 28% need assistance in ADL (Activities of Daily Living—or basic self-care tasks, such as personal mobility, for instance, walking, transferring in and out of a chair or a bed and moving from one place to another), personal hygiene, toileting, dressing and self-feeding. The survey also demonstrates that up to 90% of the pollees need assistance in IADL (Instrumental Activities of Daily Living, which require the use of some kinds of devices, such as phone, shopping, cooking, house-cleaning, laundry and public transport means).
Despite an average longevity of nearly 74 years, Vietnamese stay healthy only when they are under 65 years old
The results of the 2019 census released by the GSO also show that the average life span of Vietnamese was 73.6 years, and a man expects to live for 71 years and a woman 76.3 years, reported consosukien.vn.
Censuses carried out from 1989 till now have all indicated that Vietnam's average longevity has continuously risen, from 65.2 years in 1989 to 73.6 years in 2019. And similar to older censuses in the country and those in the world, women always outlive men.
Statistics also point out that the discrepancy between the longevity of Vietnamese men and women has changed little over the years, remaining at about 5.4 years.
Although Vietnam's average longevity has significantly improved over the past decades, the living quality of many Vietnamese senior citizens is still mired in troubles. In fact, despite the average longevity of almost 74 years, old Vietnamese can live healthily until they turn 65. Up to 96% of old people suffer from at least two diseases, mainly chronic non-communicable ones.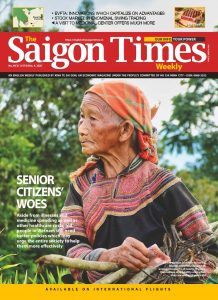 On average, a Vietnamese aged 65 or more contracts three diseases, and an old person aged 80 or above has 6.9 illnesses.
According to Dr. Anh, the most common illnesses of old people in Vietnam are coronary artery disease, hypertension, diabetes, degenerative joint disease and cancer, among others. Adding to the list are syndromes characteristic of old age, such as cognitive impairment, senility, depression and dementia.
Dr. Anh told vietbao.vn that healthcare expenditure is from seven to 10 times higher than young people. However, he contended that the healthcare cost may not be so high if we can find a more appropriate approach.
Implementation of policies on old people meets difficulties
The challenge for the exponential growth of senior citizens in Vietnam relates partly to inadequate training and the development of the contingent of geriatricians. In Vietnam, old people are mostly taken care of by their relatives. In the meantime, while the number of nurses and geriatric doctors in Vietnam remains small, their knowledge of geriatrics is in some cases still basic.
Dr. Anh said Vietnam has issued quite a few legal documents specifically designed for old people, such as the Law on Old People and the National Agenda on Old People. Vietnam has also established the National Committee for Old People. However, the implementation of these policies has faced hurdles. Aside from the absence of detailed guidelines, a lack of financial and human resources is the biggest obstacle, which has not been solved for years.
Prof. Pham Thang, chairman of the Geriatrics Association of Vietnam, maintained that to take good care of old people, it needs to conduct more research on their needs and to give a boost to the development of the geriatric networks for senior citizens.
More comprehensive policies on senior citizens
The first to be contended with is that the healthcare sector should come up with better prices for healthcare services extended to old people, reported vietbao.vn. That means healthcare fees should be more comprehensive in addition to the implementation of insurances for old people or long-term healthcare for them. In addition, incentive frameworks should be given to encourage businesses to engage in caring for old people.
Currently, Vietnam is still lacking a network of well-organized nursing homes, particularly nursing homes for Alzheimer patients, and condominiums for old people. It is also necessary to set up daycare centers which provide services for senior citizens.
The healthcare sector has placed more focus on geriatric faculties in medical universities and wards in hospitals. However, they are still too few of them given the rapid growth of the older population.
During the aforementioned conference, health experts proposed that hospitals should establish geriatrics wards to treat old patients.
At the same time, medical universities need to set up their geriatrics faculties.
In addition to the establishment of geriatrics wards and faculties, participants in the conference also said old people will remain healthier if they can stay longer in their communities. Therefore, services aimed at meeting old people's needs—such as house cleaning, laundry, shopping services, cooking and entertainment—deserve better attention.
(Compiled by the Weekly)