Hidden within Quang Ngai Province, Hoc Mo Beach is a hidden gem. Its untouched beauty and tranquility remain a secret to many, offering a peaceful haven for those in the know.
Located in Pho Thanh Ward, Duc Pho Town, Quang Ngai Province, Hoc Mo Beach is a part of the Sa Huynh beach tourism complex. This area boasts prehistoric significance, with Sa Huynh, Oc Eo, and Dong Son cultures.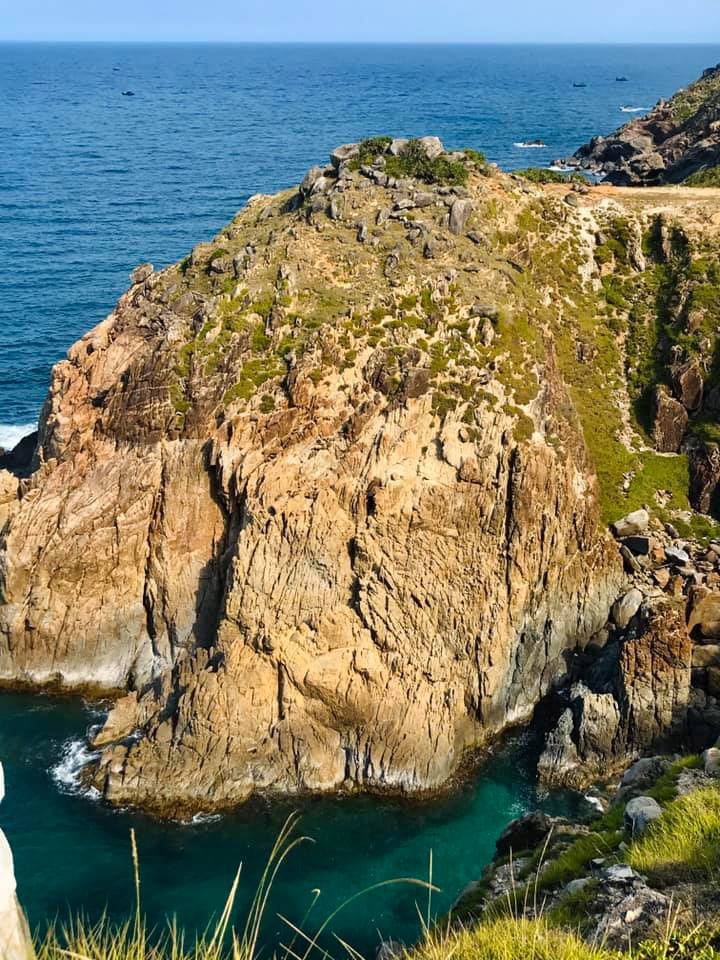 Unlike bustling tourist spots, Hoc Mo Beach maintains its pristine allure. The 3-kilometer golden sand beach gently curves, cradling the village. Visitors can partake in activities like swimming, fishing, and camping. Dusk at Hoc Mo paints a breathtaking scene, as the sun's final rays bathe the sky in dreamy pink hues.
On the beach, a distinctive turtle-shaped cliff captures attention. Local fishermen named it Turtle Island due to its resemblance to a turtle's shell. Centuries of history have etched intricate patterns into the cliffs, leaving captivating imprints.
Though it lacks luxurious amenities like Nha Trang or Phu Quoc, Hoc Mo draws travelers with its welcoming locals. Visitors can immerse themselves in daily life, even joining fishing activities. Its underdeveloped status maintains its raw charm. Fresh seafood and local delicacies await at budget-friendly prices. Explorers can also venture to Go Co Village, Sa Huynh Museum, Sa Huynh salt field, or embark on an overnight camping trip at An Khe Lagoon.