When the National Assembly deputies recently discussed special mechanisms to be given to Can Tho City in the Mekong Delta, Ta Thi Yen, who is vice chair of the board of deputy affairs, raised the following question. "When will all the 63 provinces and cities nationwide apply similar procedures?" asked Ms. Yen.
That isn't simply a question, but an issue crucial to every locality. According to Ms. Yen, each locality with "its own characteristics, geographical advantages, economic potential and human resources" should have its own special procedures.
As Minister of Planning and Investment Nguyen Chi Dung put it, special mechanisms and policies are important to not only Can Tho but also the development of the entire Mekong Delta. These mechanisms and incentives are to create new growth poles. Dao Chi Nghia, a deputy from Can Tho, also gave a similar analysis.
In accordance with this analysis, we can infer that the current policies and mechanisms universally applicable to all localities may hinder the development of Can Tho. Therefore, special mechanism are measures which can help this city "untie" itself. The issue to be debated here is if the current mechanisms are obstacles to Can Tho, they also pose a challenge to other localities. In the words of Deputy Ta Thi Yen, as each province has its own distinctive characteristics and advantages as well as disadvantages, it is difficult, if not impossible, to apply universal policies to all. Once a mechanism or policy is in the wrong place, it will become a hurdle.
Every locality should be vested with the right to develop. Therefore, favorable mechanisms should not be given to only a handful of localities which are destined to turn into growth poles, while others, due to inappropriate mechanisms, have to endure inappropriate mechanisms and fail to grow. Localities should be free to bring into full play their potential and competence. In such a process, those that perform better will naturally emerge as regional growth poles. The situation should be avoided in which growth poles are pre-determined and then special mechanisms are given to them.
***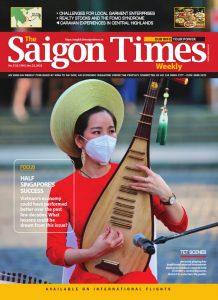 When discussing the new aid package aimed to support economic recovery and development, some deputies argued that resources should be channeled to healthy businesses or the key businesses of supply chains to help them improve productivity and create more products and jobs. As soon as these companies become healthier, they will pull along others to the territory of recovery.
However, how many of the hundreds of thousands of ailing businesses will be "rescued" by "healthier businesses" or "key businesses" when the latter become stronger? Or else, the "healthier businesses" will become "sharks" that will recklessly "swallow" smaller ones. A policy which discriminates against the weak should never be tolerated.
The fiscal and monetary aid package suggested by the Government is to provide firms in sheer difficulties caused by Covid-19 with opportunities to recover. As a State policy, it should be available to by any company falling into that category. Better still, companies facing more troubles should be preferred to healthy counterparts, and smaller firms should be prioritized rather than bigger ones, as they are more vulnerable while can create more job opportunities. What's more, many firms are on the verge of bankruptcy not because of their weaknesses but because they work in industries most susceptible to stringent pandemic prevention measures, such as the hospitality or entertainment sectors.
Vietnam's economy is one that conforms to the market mechanism. Therefore, the evolution of the corporate sector—which should stay and which should not—should be at the disposal of the market. The State should better stay away from such a process.