HCMC – With green economy now being an indispensable part of future planning and development, more preferential policies, credit and determination of enterprises will be needed to bolster it, said experts at the 'Green Economy Forum 2022' organized by the Saigon Times Group today, April 22.
In his opening remarks at the forum, which centers on "Post-Pandemic Adaptation & Development", Tran Minh Hung, editor-in-chief of the Saigon Times Group, said that development of a green economy must be in line with the rules of nature.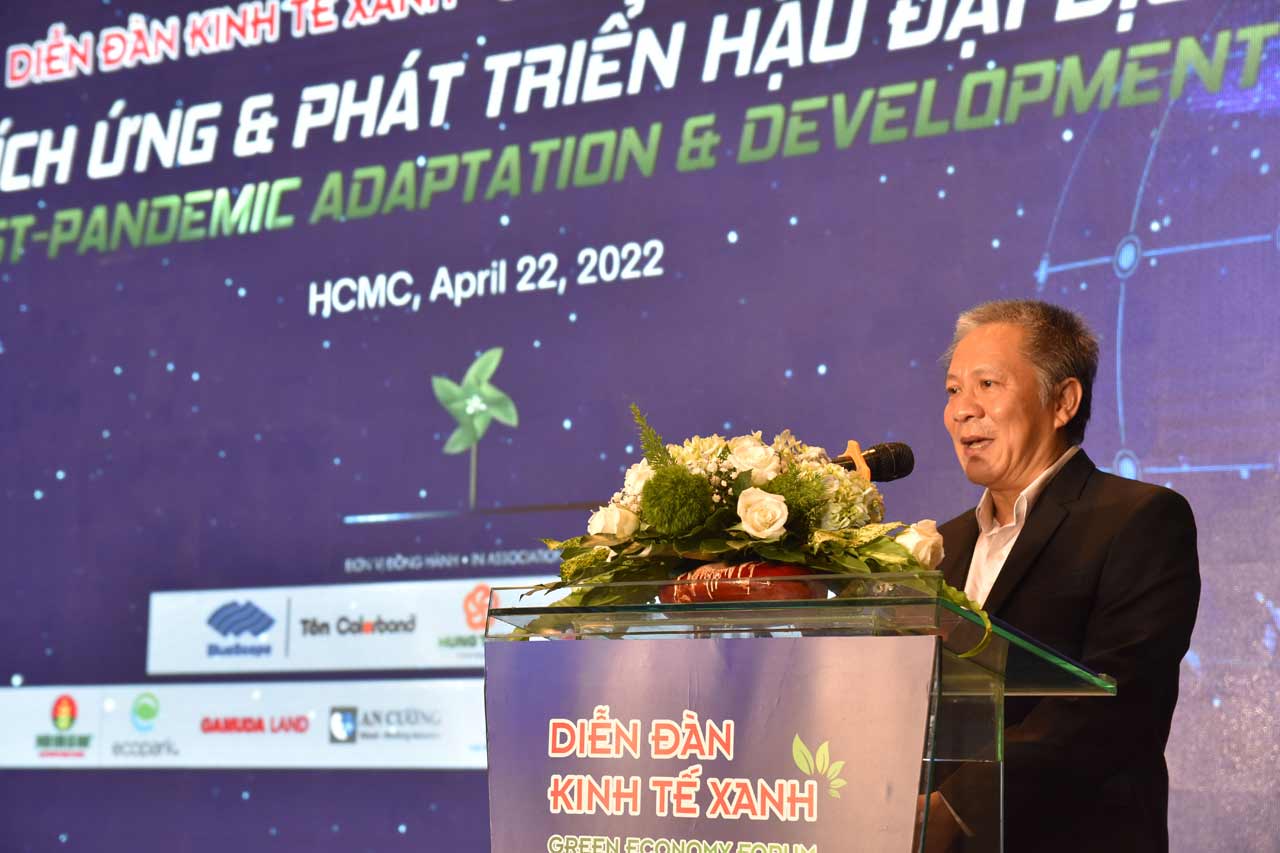 Besides creating new driving forces for enterprises and promoting their images, enterprises' activities in the green economy should benefit the development of the community, Hung said.
As a developing country, Vietnam should focus on a development model based on new resources. Pursuing green economy models which bring practical benefits to the community is a solution for developing countries, he pointed out.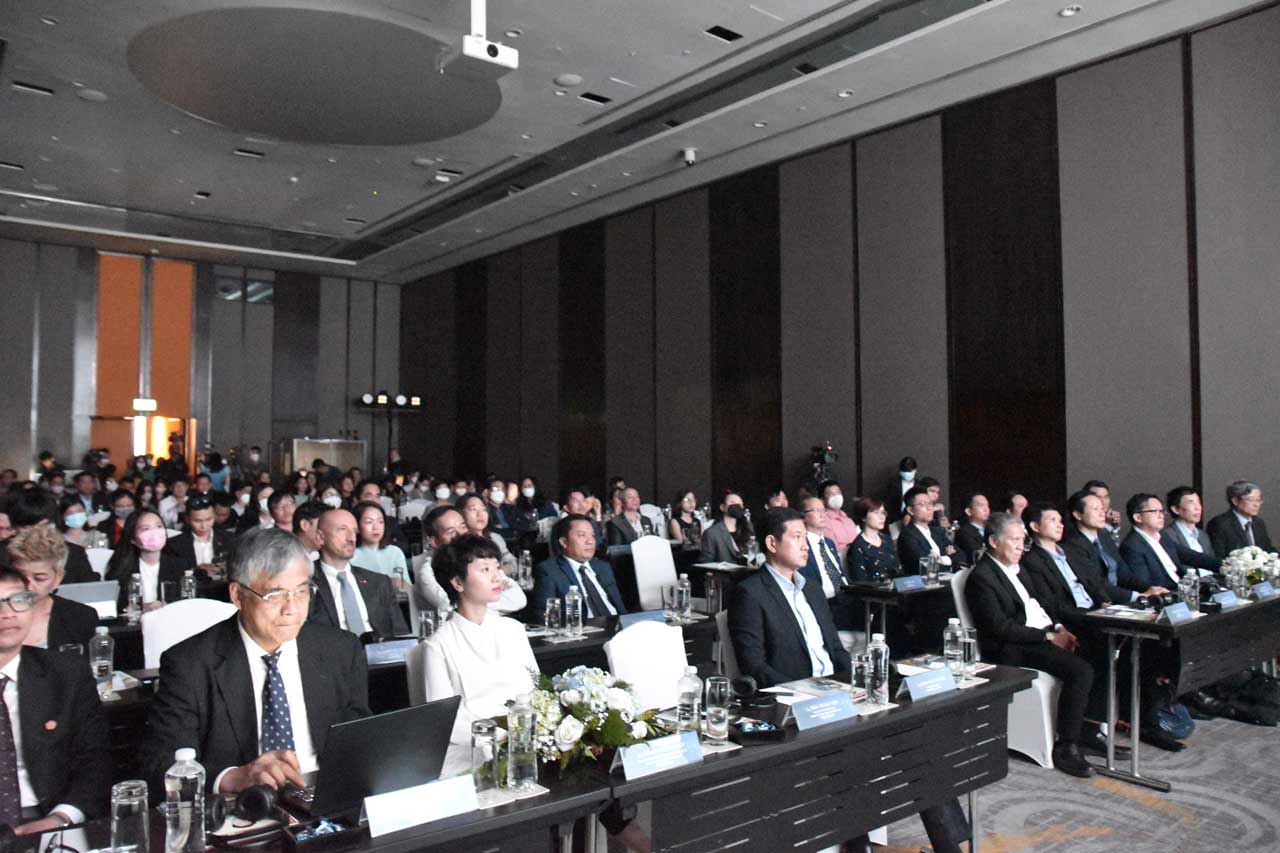 According to the United Nations Environment Program, "Green economy is an economy that results in improved human well-being and social equity while significantly reducing environmental risks and ecological scarcities." Green economy is not only aimed at economic development but also involves the happiness of people, social equity and environmental and ecological issues.
A green economy with green industrial parks discharging less smoke and dust and using new environmentally friendly energy sources, green belts and large-scale eco-tourism sites to create a balanced ecosystem is a common trend being observed in all countries worldwide.
In Vietnam, although many enterprises have followed the trend towards green economy development and circular economy models appeared a long time ago, the country's green economy has yet to develop as anticipated.
However, Vietnam is expected to develop a comprehensive green economy, heading towards sustainable development, and reach the target of balancing economic growth, social welfare improvement and environmental protection.
In a pre-recorded speech sent to the forum, Sam Wood, the British Deputy Consul General in HCMC, said by committing to a 2050 net zero target at COP26 Summit, Vietnam had joined an ever-growing international coalition, committed to meaningful multilateral action on curbing climate change, with 90% of the global economy now covered by specific net zero commitments.
The Green Economy Forum covers two key aspects of green economy: green production and green consumption, Sam said, adding that "It's great to see such a specific focus on these vital topics, which is central to Vietnam's decarbonisation roadmap, at both a central and provincial level. Ensuring that Vietnam's factories meet international standards via investment in technology for manufacturing, waste treatment, and energy, will be vital for Vietnam to maintain its competitiveness as a global manufacturing hub, and to ensure it continues to attract high-quality international investment."
He said investing in renewable energy will be vital in enabling Vietnam's efforts to ensuring green means of production. And of course, the green transition will necessitate significant international financing, including via private sector partners.
In that context, the Department for International Trade and the broader UK Government network in Vietnam are wholly committed to continuing their support for Vietnam, Wood added.
According to Associate Professor Dr. Nguyen Hong Quan, director of the Institute for Circular Economy Development (ICED), Vietnam National University-HCMC, unlike the linear or recycling economy, the circular economy is a wider process, from exploitation, production to use, repair and re-production.
A circular economy will help reduce environmental pollution, greenhouse gas emissions and input materials; preserve natural resources; improve competitiveness; expand to new markets; create more jobs; and increase social values, Quan said.
In addition to Vietnam's commitment at COP26 Summit, this year, the Ministry of Planning and Investment will send the Government a draft plan on circular economy development in Vietnam, which shows the determination of the country in developing this economic model, Quan added.
Pham Binh An, deputy director of the HCMC Institute for Development Studies, said Vietnam had focussed on sustainable development much earlier. The country's green growth strategy has been employed since 2012. However, the results have been modest.
Earlier, Vietnamese people's average income was low and the country's priority was economic growth, An said.
New-generation free trade agreements, such as CPTPP and EVFTA, require Vietnam to meet specific requirements for sustainable development. Many large enterprises can now meet strict sustainable development standards.
However, 97% of enterprises in Vietnam are small and medium, so their competitiveness remains low, An pointed out, concluding that the Covid-19 pandemic has set out requirements in restructuring and seeking new development solutions.
Dr. Vo Tri Thanh, Director of the Institute for Brand and Competitiveness Strategy, shared An's view, adding that Vietnam's transition to green economy was not as effective as expected. The country met only three of the 12 green development targets set 10 years ago.
Besides the financial capacity of enterprises, Vietnam's economy is based on the low-cost workforce and natural resources.
Vietnam needs a new strategy to ensure sustainable development that will benefit future generations. The pandemic has boosted the green transition given consumers' demand for green products, Thanh said.
According to many studies, enterprises with achievements in green development and community responsibility often have higher brand value, productivity, resilience to the pandemic and profit in the medium and long terms, he pointed out, calling on enterprises "to embrace green economy from the smallest of things".
Sharing the importance of policies to green economy development, Dao Xuan Lai, Head of the Climate Change and Environment Department, UNDP Vietnam, said that green transition required large investment and state policies and support, even at large enterprises.
The state should provide initial support for enterprises, Lai noted.
Vietnam has been hit heavily by natural disasters. Enterprises should pay attention to Vietnam's commitments to sustainable development, considering it a way to save themselves. Vietnam has issued the framework and orientations on green economy, Lai added.
ICED director Nguyen Hong Quan shared that Vietnam had used a large volume of natural resources, which is its competitiveness. The circular economy is not only the issue of enterprises; it should be included in state programs, such as digital transformation and poverty alleviation, so that the state can support enterprises.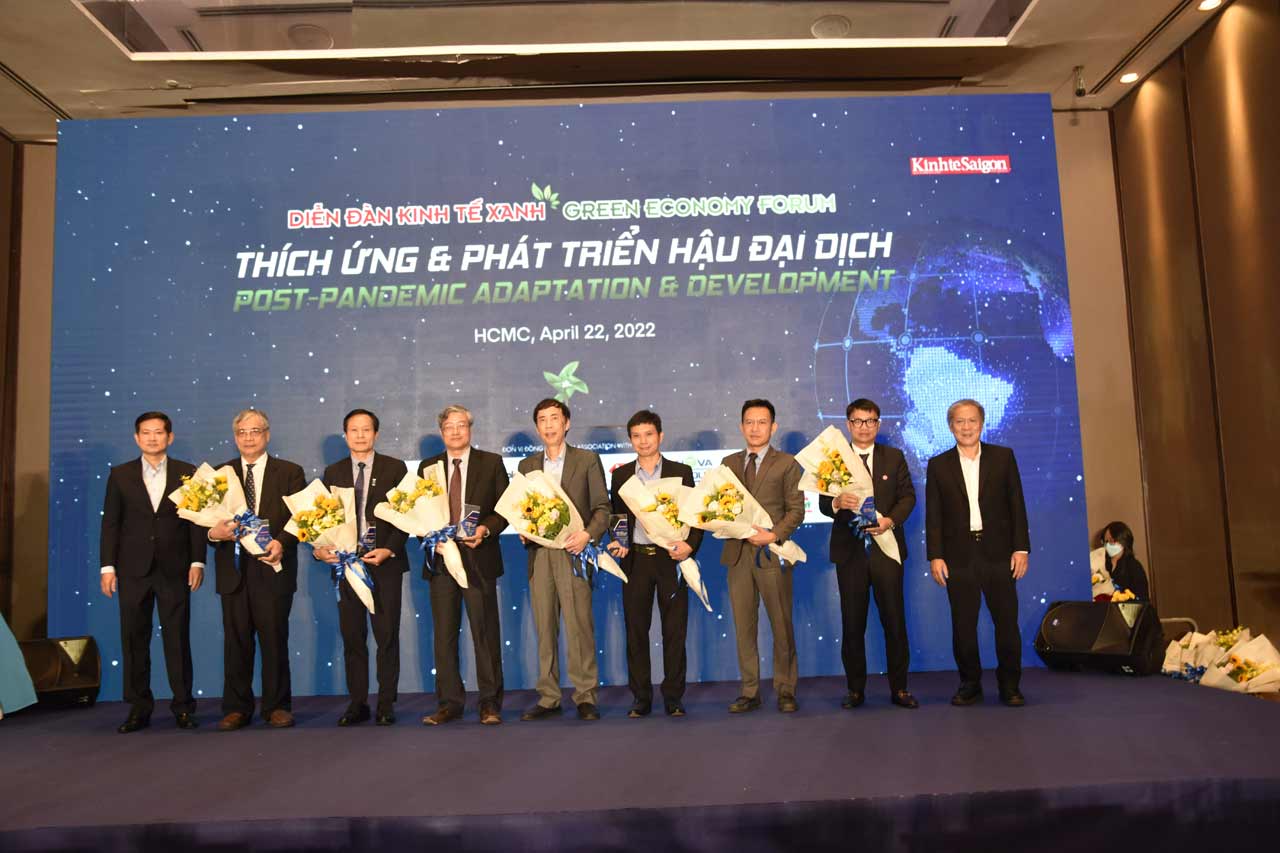 According to analysts, enterprises need to determine their core values and choose development solutions and plans appropriate to future trends instead of solving impending problems only. And green economy and green growth have become solutions for enterprises after a long crisis period brought by Covid-19.