The Covid pandemic and the global economic slowdown are making life hard for many businesses.
Despite the challenges and difficulties, Sao Mai Group (ASM) has stayed buoyant, which is evidenced by its multiple achievements. It has been listed among the FAST500 Ranking – Top 500 fastest growing enterprises in Vietnam in 2022 and Vietnam's 50 best growth enterprises.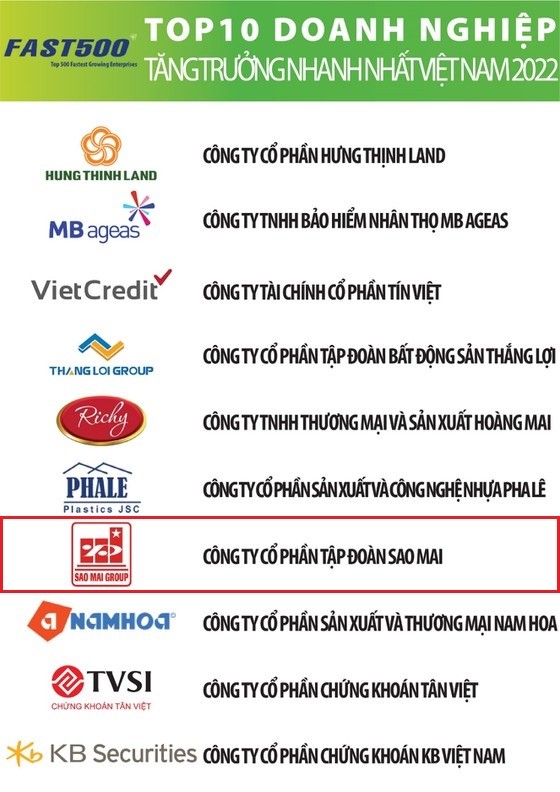 Sailing against the wind
For more than three years, the fight against the Covid pandemic has been ongoing while new variants of the coronavirus have kept appearing. Worse still, war has erupted in Europe.
Millions of people have become unemployed while thousands of others have succumbed to Covid. The world has reported over 472 million Covid cases. Hundreds of thousands of companies have been forced to suspend their operations. However, in times of crisis, many enterprises can still have strategies to adapt well to a changing business environment. At Sao Mai, this is an unforgettable journey and an important milestone for its continued development.
ASM has gained success in fields such as real estate, construction, seafood, tourism, clean energy and outsourcing of labor overseas, showing the company has been on the right path chosen by its leadership and the enthusiastic performance of over 12,000 employees has paid off.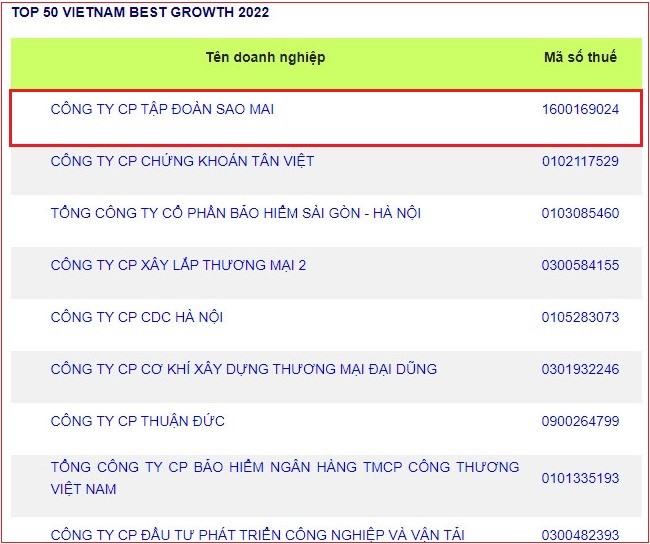 Before the pandemic, Sao Mai obtained VND14-15 trillion in revenue a year and contributed thousands of billions of Vietnamese dong to the State budget. Now, despite the effect of the pandemic, Sao Mai's business results are way beyond expectations, evident in a healthy cash flow for its business operations and new projects.
Apart from its distinctive strategy that can flexibly adapt to each particular period and circumstance, Sao Mai has increased its administrative expenses, adopted the stay-at-work method, strictly followed Covid safety protocols and promoted potential sectors to make up for others. As such, its subsidiaries and plants have not faced any production and business disruptions.
The launch of a series of key projects
Regardless of the pandemic impact, Sao Mai Group has spared no effort on multiple fronts. As for the real estate sector, it has started work on a host of projects, including the Lam Son-Sao Vang urban area in Thanh Hoa Province, the Sao Mai high-end urban area in An Giang Province's Chau Phu District and a new urban area in Tan Chau Town.
For tourism, Sao Mai made the most of the period of time when all social and economic activities were stopped due to Covid to improve the quality of its services and products, and get ready for a variety of new projects and a post-Covid rebound of tourism activity. These projects are the An Hao Solar and Tourist Farm in An Giang Province, the Sao Mai Phu My resort in Vung Tau City and the Le King tourist area in Thanh Hoa.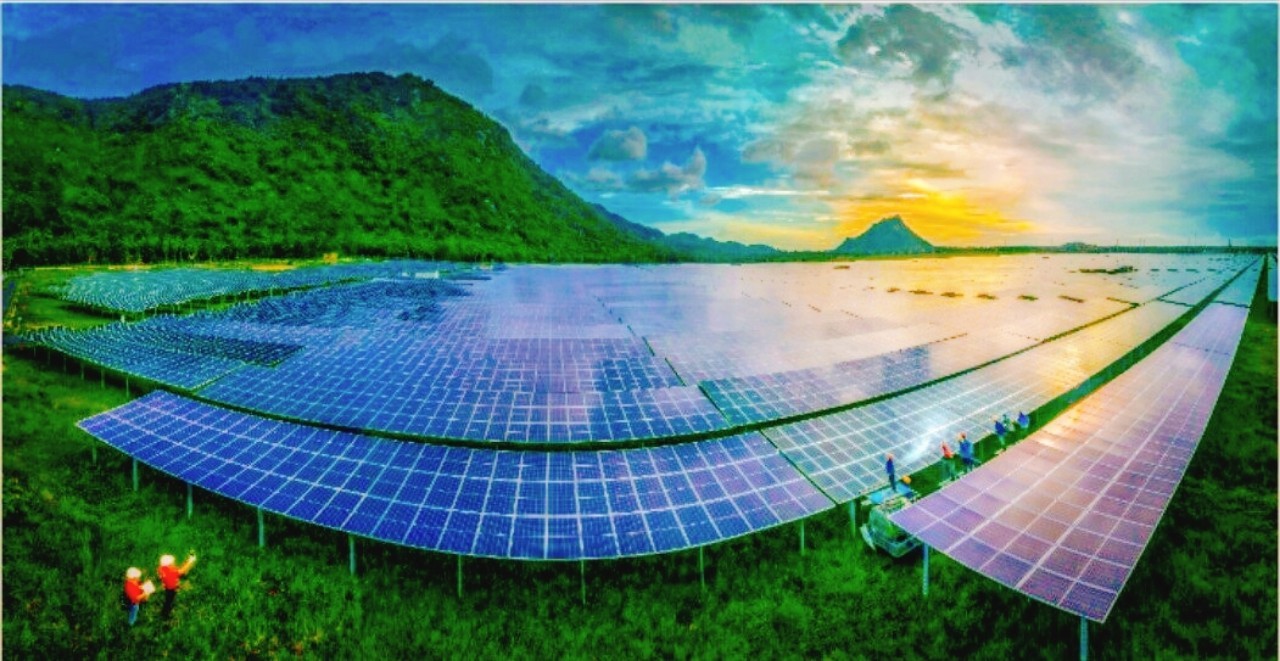 Tapping the clean energy field, the group has expanded its reach by developing two more solar farms. One of them is located in Daklak Province with a total area of 352 hectares, a capacity of 450 MWp, and a total cost of VND5 trillion. The other covers 754 hectares in neighboring Dak Nong Province. Its total capital is VND12 trillion, and its capacity is 875 MWp. The two projects ride on the success of two Sao Mai solar farms in the Mekong Delta provinces of An Giang and Long An.
In early 2022, a series of Ranee products were launched on the local market. Ranee salmon oil, Ranee Omega-3, 6, 9 and Ranee Collagen have attracted a positive response from consumers.
Aside from its business activities, Sao Mai Group has been attaching importance to corporate social responsibility and is honored as one of pioneers in community-driven initiatives. ASM has supported over 10 cities and provinces in their responses to the Covid pandemic and natural disasters, with tens of billions of Vietnamese dong spent on its social activities. Besides, the company has built multiple homes for the poor and presented scholarships to disadvantaged students.
Making the Top 10 of FAST500 in 2022 and coming first in the Top 50 Vietnam Best Growth at a time when the Covid pandemic is still spreading, Sao Mai has survived the challenges while the global economy is in uncharted territory.
"Rowing steadily regardless of big waves" is a picture drawn by Sao Mai Group. It is really proud that a firm can continue to look forward to the future with its strength, humanity, enthusiasm, solidarity and non-stop creativity.