Aiming to become one of the top 10 banks in ASEAN, Vietnam's Techcombank is prioritizing sustainable growth over the long-term, even as the bank delivered another year of sizzling hot growth in 2021.
The rate of Techcombank's rise within the Vietnamese banking industry was highlighted last year when it became the first non-state-owned bank to join Vietnam's "billion-dollar profit" club.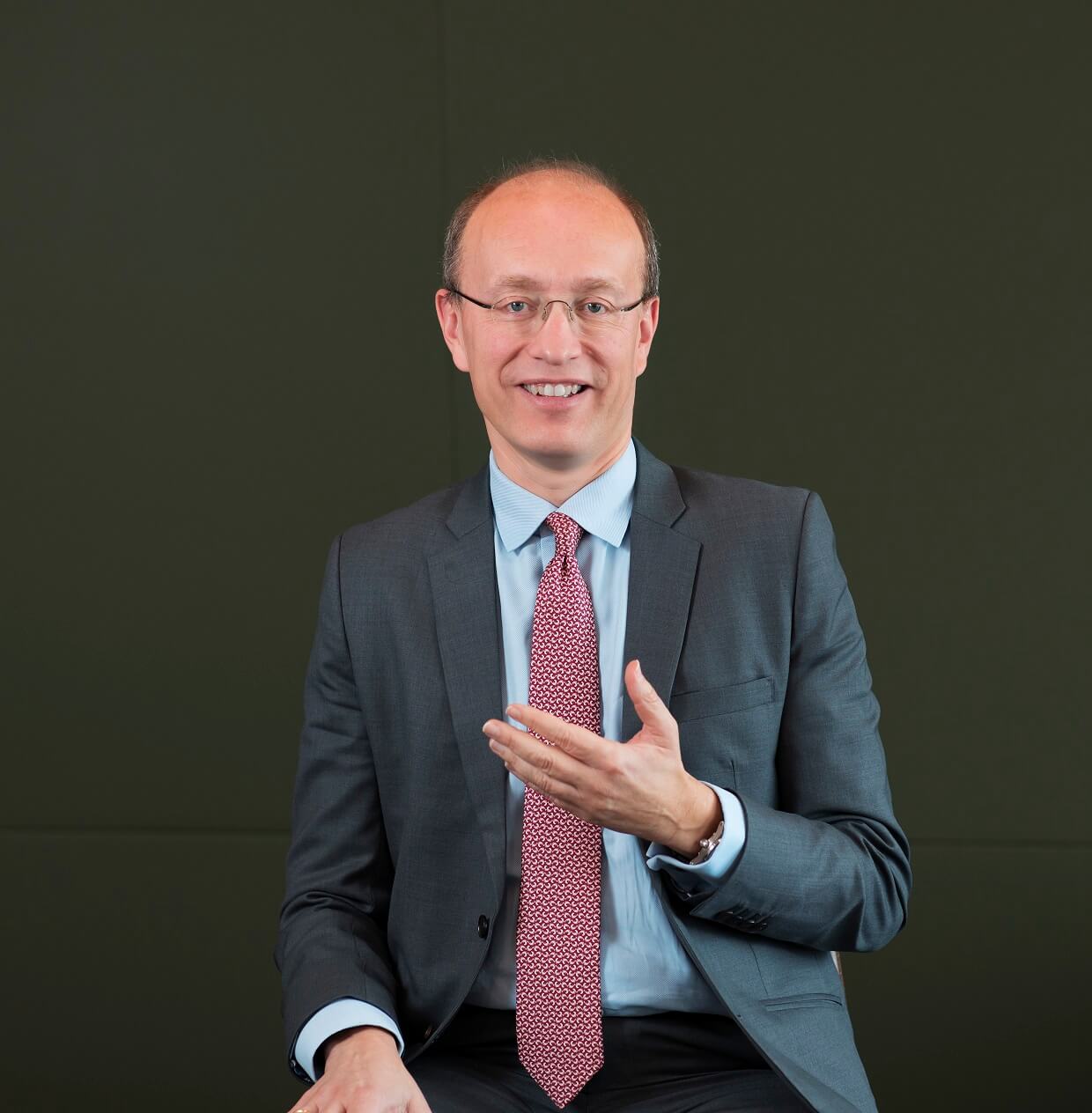 "Even in the very tough environment we are seeing, our employees have maintained a high quality and reliable service for our customers and this is helping us to deliver stellar performance year after year," said Jens Lottner, CEO of Techcombank.
Last year, the bank continued to reduce costs while focusing on building deposits in its current accounts and savings accounts (CASA), which Lottner described as a "stable and cheap" source of funding. Techcombank's CASA ratio, which reflects the percentage of the bank's total deposits that are CASA,  jumped from 46.1% in 2020 to 50.5% last year, well on its way to the bank's target of 55% by 2025.
Techcombank's net interest margin (NIM), which measures the difference between the interest received by the bank and the amount paid out to lenders, also increased 69 basis points to 5.6% during the year. "Together, these improving metrics, along with our effective cost management, translated into an excellent profit before tax of approximately VND23.2 trillion last year", Lottner elaborated.
The strength of Techcombank's balance sheet coupled with its robust performance enabled the bank "to finance increased support for those customers facing difficulties due to COVID-19," he added.
Lotter, who spent most of his career in the financial services industry in Asia, believes that with a return on average assets of 3.7%, Techcombank is now one of the most efficiently operated banks across ASEAN.
Customers are the priority
Techcombank's success in recent years has been based on a customer-centric strategy, claimed Lottner. This places huge emphasis on understanding individual customers and providing them with personalized experiences and solutions to meet their needs.
At the heart of the bank's strategy is the enhancement of its digital and data processing capabilities that are helping to paint a more holistic picture of customers and empowering customer engagement through digital channels.
Breaking the stereotype of incumbents being slow to adapt, Lottner explained that Techcombank was striving to achieve a level of technology adoption where "there's no big difference between us and any fintech business in terms of technology".
Techcombank's digital transformation was highlighted in April 2022 when it launched its new mobile banking app, enabling customers to access a full range of retail banking products and services on the go from their mobile phone.
"Intelligent insight is the differentiation that the new Techcombank app will bring, so that we can still underwrite you even if you're a new-to-bank customer," Lottner said. He claimed that the Techcombank app will, in the long term, enable human-like interaction with customers, and that the bank planned to migrate 5 million customers to its upgraded app by the end of this year.
"Once we can build out that seamless experience over digital channels, just as if a customer was interacting in a branch, and we scale that up, it will be very hard for competitors to replicate," he explained.
Techcombank's commitment to technology and data runs throughout the organization. Lottner claims, "We aim to be a cloud-based company, and we are currently building a data lake in the cloud that will empower better and faster decision making and time-to-yes for customers."
Lottner revealed that Techcombank hired about 4,300 new employees in 2021 alone, roughly 700 of whom were recruited into technology, digital and data. In addition, new software platforms are being implemented across compliance, training, transaction banking, customer relationship management, underwriting, and other functions.
Digital adoption appears to be the right strategy for banks in Vietnam and this is reflected in the feedback Techcombank receives from its customers. According to the Bank its brand consideration score was well above the industry average and its Net Promoter Scores (NPS), which reflects customer loyalty and satisfaction, reached 83 in Q4 2021, smashing the industry average of 69.3.
Techcombank has earmarked US$500 million for tech and cloud investments over the next five years, and Lottner anticipated deployment will happen very fast.
Others appear to be following suit. Public investment in cloud technology is expected to grow at 16.2% a year through 2024, or 3.5 times higher than the expansion of the banking industry's overall IT budget, as per IDC's Banking on the Cloud 2021 Survey.
Another report on cloud computing within the financial service industry by Deloitte shows that the banks of 2030 will look very different from today, driven by changing consumer expectations, emerging technologies, and alternative business models.
The report said cloud-based data will be a "game-changer" for financial institutions to drive improved business performance and shareholder returns, through creating new business frontiers and optimizing the organization.
Sustainable growth
Techcombank has cautiously hedged against the turmoil caused by the pandemic, to assure that operations are backed by a strong capital and liquidity foundation.
Its operational metrics, such as capital adequacy ratio (CAR), loan to deposit ratio, and short-term funding to medium-long term loans, performed better than the requirement set by the central bank.
"If we zoom out to have a more holistic view, it's not just about the numbers on the balance sheet, but it's all about sustainability," Lotter opined.
"As long as we continue to implement our strategy, we will be able to deliver superior profitability and performance. We're doing this because we are determined to build a sustainable that can keep on delivering the best experience possible for our customers," he added.
Last year, the Vietnamese bank trumpeted its target of a US$20 billion market capitalization by 2025.
"We are well on track to meet this target," said the CEO.
He explained that based on its current trajectory the bank would reach roughly US$8 billion in equity and over US$2 billion in pre-tax profit by 2025. "If you take banks across the region, who are showing the numbers we have in terms of the growth and return on assets, they usually trade at 3-4 times book. We should be able to get to even higher numbers," he said.
That is in line with Techcombank's ambition to become one of the 10 biggest banks in the region. "If we want to live up to our vision of "Change banking, change lives" and having a positive impact on customers and on Vietnam, we need to have very strong banks. And that's what we aspire to be."
Staying resilient
While the Vietnamese economy is on its way to recover from global disruptions, the country is not completely immune to global supply chain impacts, from the post-pandemic aftermath to the Russia-Ukraine conflict lately.
"Current global events are causing some market uncertainty, but that won't change our long-term approach. We will continue to do what we're doing well, which includes affluent banking, financing the real estate sector, and transaction banking. We will also go into future growth areas, such as everyday banking, SME-lending, and ecosystem partnerships," Techcombank's CEO said.
On a broader view, he expected Vietnam's GDP forecast of 5-6% in 2022 would remain intact.
"In times like this, we still keep our financing lines open. And we don't have a lot of exposure to the directly impacted sectors. As a country, we're still pretty much insulated against the current scenario."
By the end of the quarter, Vietnam's international borders saw a complete reopening, about 3 months earlier than anticipated. Economic activities domestically have resumed with almost all restrictions lifted, and we are seeing strong demand for all our products and services. "We will continue to mobilize our strong balance sheet to support our customers' growth as they reaccelerate their operations and consumption. Vietnam's economic recovery is well underway," he concluded.