What factors do parents consider when assessing the worth of international schools for their children?
Glancing through international schools, educational quality is generally introduced by the schools with subjective criteria such as the professional curriculum, school facilities, or teacher selection. Nonetheless, learning outcomes will be the most realistic measure of quality since, in the end, the progress and growth of children is the primary goal of parents.
Assess the outcomes, and evaluate the effectiveness
Among the factors affecting the decision to enroll in an international school, in many cases, parents frequently rank the quality of the curriculum as the most important aspect for their children. Many parents are interested in a prominent programme that offers valuable degrees and certificates. However, how do parents assess the teaching quality of the identical curriculum taught by many schools? Students' learning outcomes are the most truly valuable reference source. Therefore, parents may search for the students' grades and achievements in order to compare and assess the quality of education provided by different schools that offer the same curriculum.
Some credible schools, such as the Vietnam Australia International School (VAS) which teaches the British Cambridge programme, frequently show student scores on their website or through other communication channels. In the most recent school year, VAS revealed a list of 25 high school students who have been approved for more than 50 scholarships, in addition to students' remarkable scores in Cambridge international examinations and high school graduation exam results. Scholarships to study abroad in the United States, the United Kingdom, Australia, and Singapore were totaling more than VND52 billion, with students achieving the prize "Top in the world" (Mathematics) and "Top in Vietnam" (Math, Economics, Business, and English as a Second Language) in the International General Certificate of Secondary Education (IGCSE) exam.
Even though the school year has not yet ended, VAS has regularly updated some of the outstanding results that students have made in major competitions outside of the school. For example, at the City-level Science and Technology Research Competition held by the Department of Education and Training, VAS has one project taking Second place and three proposals taking Third place. At the "Saigon Maths Competition" among international schools in Ho Chi Minh City, VAS students took one individual First award (Le Viet Nam Khoi, 10th grade, Sala campus) and three team prizes, which included: 1 First prize, 1 Second prize, and 1 Third prize.
In addition to the academic results and scholarship achievements of students studying at the school, parents may completely refer to the post-graduation successes of the school's alumni. A compelling example is former VAS student Nguyen Ly Tam Nhu, who has been named as the international student with the highest score in the state by the New South Wales Department of Education (NSW) with an ATAR rating of 99.85 out of 99.95. Additionally, earlier this year, another VAS alumni, Nguyen Thuy Quynh, was honored to become the first Vietnamese intern of the L'Oréal Group in the Asia-Pacific, Middle East, and North Africa. Previously, Thuy Quynh was accepted to intern at the same time in three major companies L'Oréal, Rolls Royce and Shiseido in December 2022.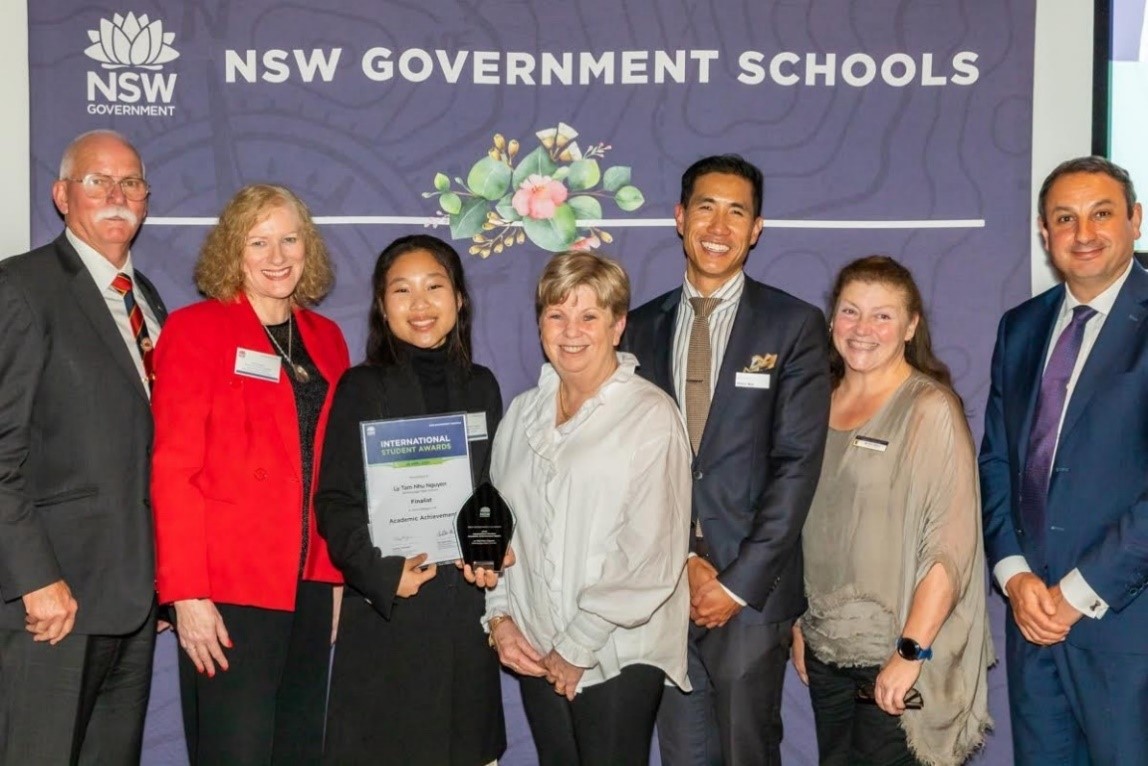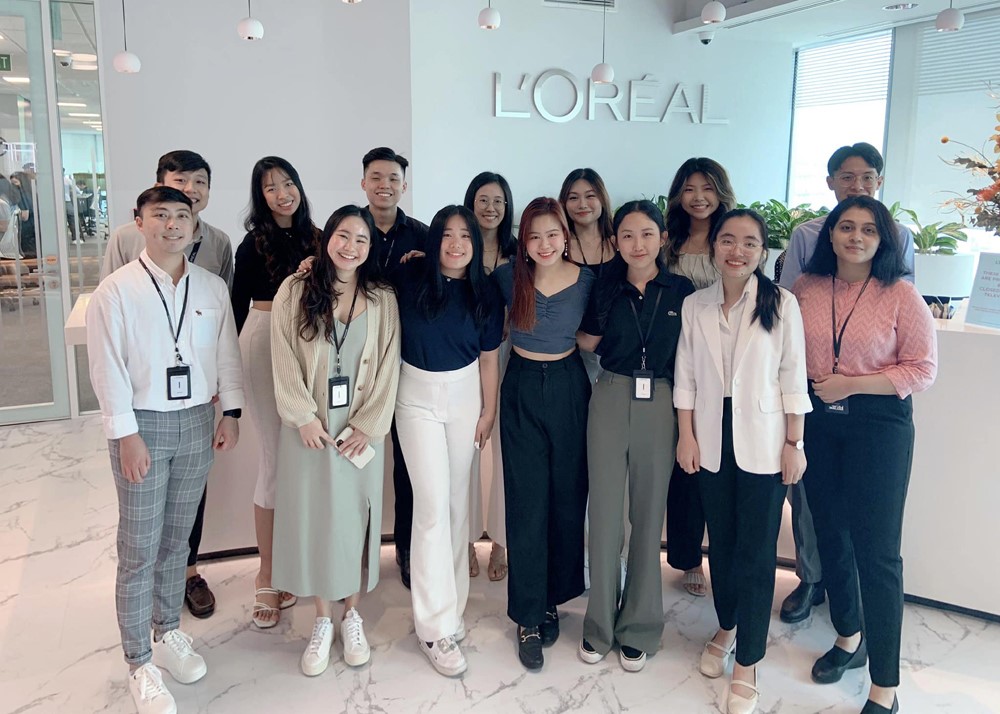 It is clear that the learning outcomes of current and former students serve as the basis for parents to refer to and evaluate the educational quality of a school. Besides, additional considerations like facilities, foreign teachers, extracurricular activities, and so on will be the emphasis of most admissions offices when advising parents, particularly at newly established international schools because there has been no verification of students' long-term learning results.
Choose an education curriculum which fits the direction and financial situation of your family
In addition to evaluating the quality of the school's education, parents must consider selecting a programme that is appropriate for their child's aptitude and long-term learning direction while also meeting the family's financial capacity. Parents who intend to send their children to study abroad should select specialized international programmes and ensure that they have the financial means to continue their children's learning journey. On the contrary, parents seeking flexibility in sending their children to study abroad or in Vietnam can enroll their children in a bilingual programme, allowing them to earn double degrees at the same time (a degree from the Ministry of Education and Training and other international certificates that obtain global value).
In this day and age of constant social change, VAS has created four learning pathways to meet the demand and financial capabilities of various groups of parents and students, including the Cambridge English pathway (Standard or Advanced), the bilingual Cambridge pathway, and the fully-integrated Cambridge pathway.
In particular, the Cambridge Standard English Pathway (Standard CEP) is a new pathway introduced by VAS from the beginning of the academic year 2023-2024, with tuition of just VND123 million per year (equal to VND13 million per month). This pathway was developed by VAS after conducting a survey of over 1,000 parents whose children attend international schools, with the results indicating that when deciding to enroll their children, most parents must consider arranging a stable and long-term financial source to ensure that their child's learning journey is smooth, avoiding any interruption caused by the family's financial changes in the future. Students will experience a superb international education environment at a fair cost with the CEP Standard pathway's ideal tuition rate, and will be able to transfer easily to more advanced pathways at VAS depending on their direction and the family's financial plan at each stage.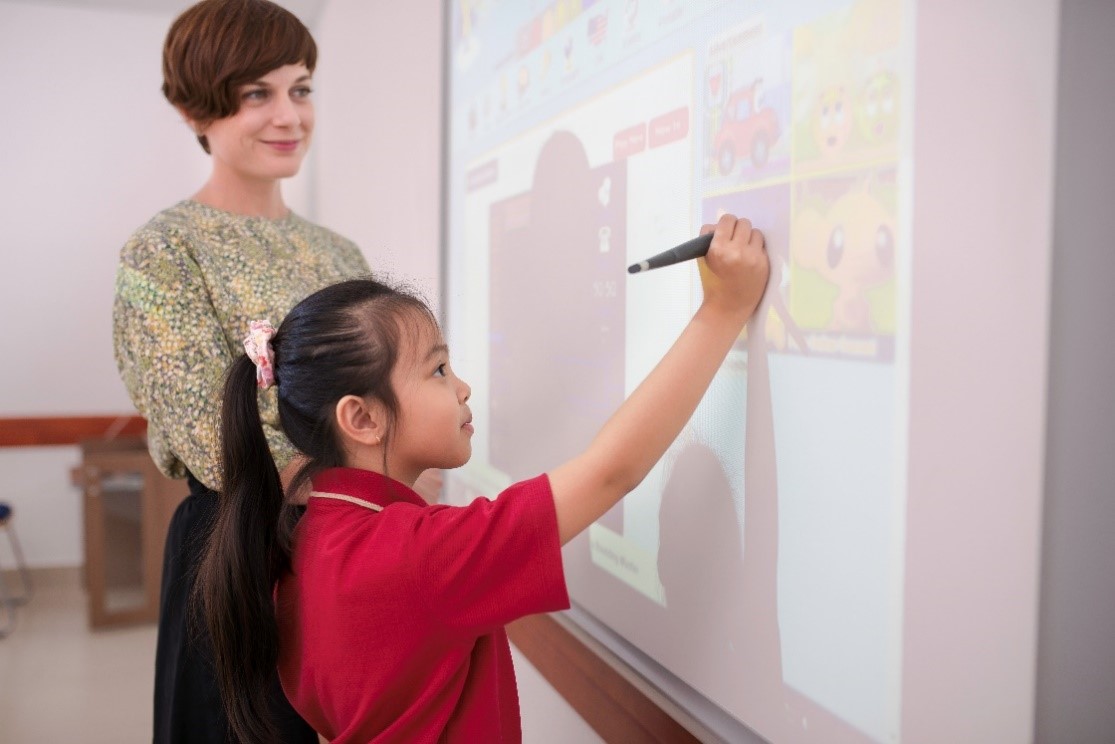 Parents may learn more about VAS's learning pathways by visiting www.vas.edu.vn

 VAS is now recruiting students for the CEP Standard Programme (from Kindergarten to Grade 6) with lots of attractive incentives.

– Early enrollment scholarship of up to VND20,000,000

– Free placement test

– Full-year tuition discounts up to 5%

– 20% off tuition when registering in groups of three new students.

To visit the campuses of VAS or need advice, please contact the hotline: 0911 26 77 55