Designed by none other than the golf legend Greg Norman, known as the 'Great White Shark,' The Bluffs Grand Ho Tram captures the true essence of links-style golf against the backdrop of the stunning southern Vietnamese landscape. This 18-hole championship golf course offers an exhilarating and unique golfing experience for players of all skill levels. The strategic design, coupled with the challenging sand dune terrain, adds a touch of adventure to every swing, making it a must-visit destination for golf aficionados.
The Bluffs Grand Ho Tram has consistently received international acclaim for its world-class golf facilities and unparalleled amenities. Boasting an impressive range of services meeting international standards, including a 5-star resort complex encompassing a hotel, dining, a casino, and golf, The Bluffs Grand Ho Tram offers an all-encompassing luxury experience.
Since its inauguration in 2014, The Bluffs Grand Ho Tram has played host to numerous domestic and international golf tournaments, a true testament to its recognition as a world-class golfing destination.
The Bluffs Grand Ho Tram has undoubtedly etched its mark on the world map of luxury golf destinations, standing proudly as the best golf course in Vietnam, among the top 10 best golf courses in Asia, and an impressive 65th in the list of the top 100 best golf courses in the world.
With constant dedication in bringing 5-star service to our guests, in 2023, The Bluffs has successfully achieved the following awards:
World Golf Awards – Vietnam's Best Golf Course
World Luxury Travel Awards – Asia's Best Golf Course
World Luxury Lifestyle Awards – Best Luxury Golf Destination in Vietnam
"We are truly honored to receive the esteemed title of Asia's Best Golf course by World Luxury Travel Awards. This recognition is a testament to the passion and dedication of our entire team at The Bluffs Grand Ho Tram. We are committed to delivering an unparalleled golfing experience that harmonizes the beauty of the southern Vietnamese landscape with the challenge of links-style golf. This award underscores our mission to provide a world-class destination for golf enthusiasts and luxury travelers, and we look forward to continuing to exceed expectations and set new standards of excellence in the industry," stated Ian Cording, General Manager of The Bluffs Grand Ho Tram.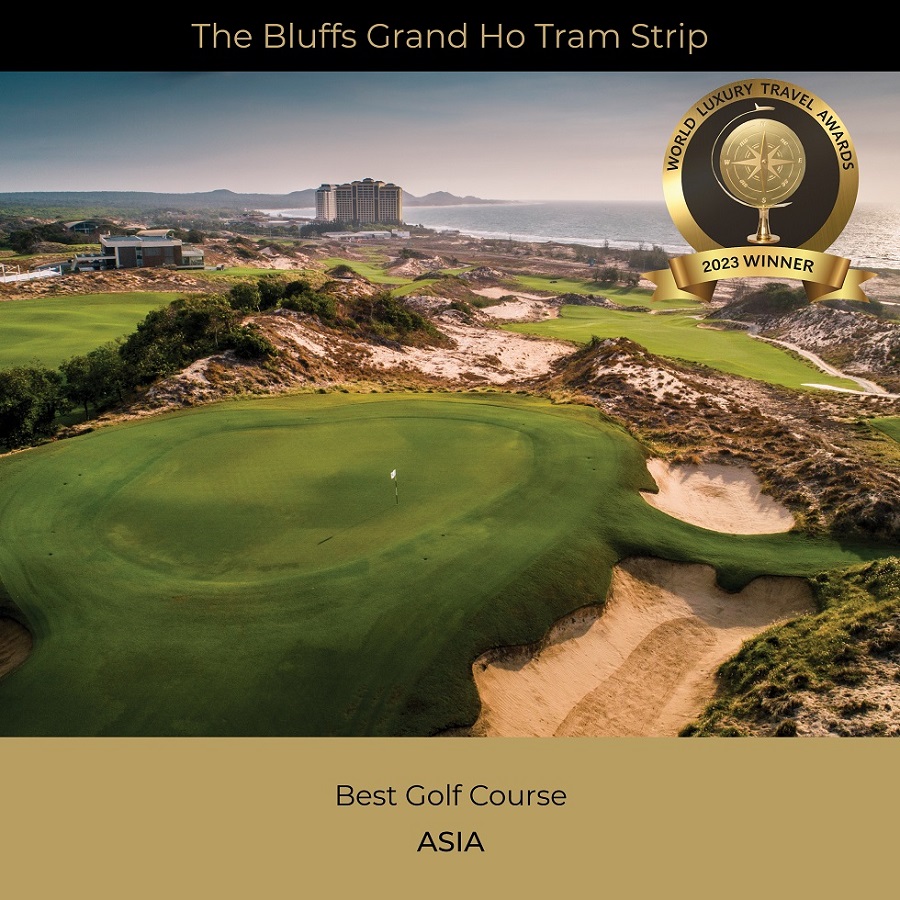 We would like to extend a massive thank you to all our golfing members, golf partners, team members, and everyone who voted for us for their unwavering support and dedication, which has made this achievement possible. Winning these awards will not only inspire confidence but also serve as motivation to maintain the highest level of golfing experience for all our members.