Nestled amid the breathtaking landscapes of Ha Giang Province, Duong Thuong Commune beckons travelers with its unspoiled beauty, rich historical relics, and awe-inspiring cave system, often described as "nature's masterpiece."
Located over 40 kilometers from the heart of Yen Minh District, Ha Giang Province, Duong Thuong Commune is ensconced within the rugged terrain of the Ha Giang Karst Plateau. It is a realm embraced by towering rocky mountains, rolling hills, and verdant valleys, adorned with the lush hues of forests and fields. Duong Thuong's fertile soil, velvety and smooth, provides a perfect canvas for temperate trees.
Blessed by Mother Nature, Duong Thuong Commune graces visitors with captivating vistas throughout the four seasons. The region boasts a temperate climate and is inhabited by warm and welcoming locals, primarily belonging to the Mong ethnic group. Here, you can immerse yourself in a unique cultural tapestry handed down through generations, partaking in a plethora of engaging activities.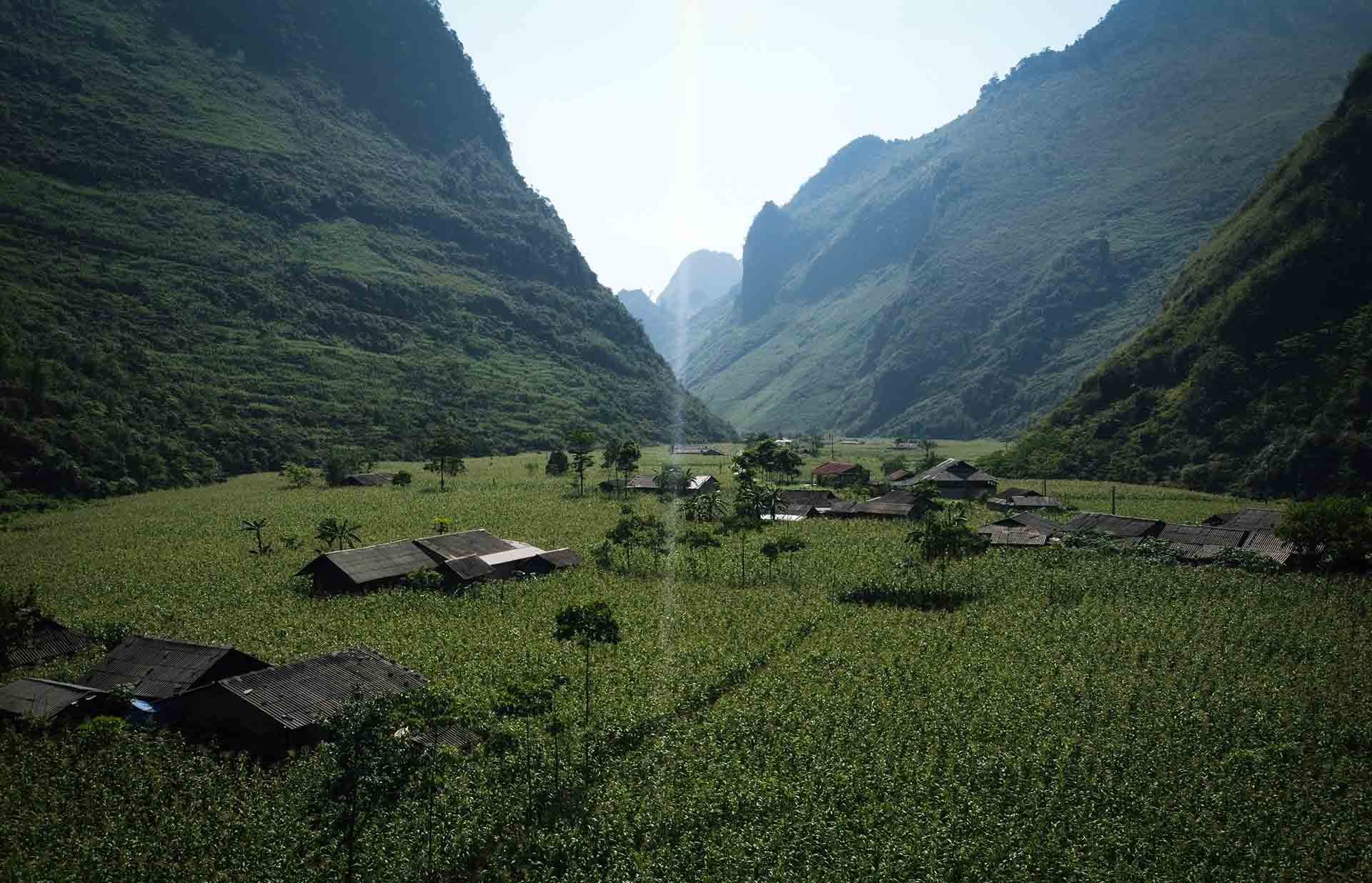 One of the commune's prominent historical relics is a sturdy stone wall, approximately one meter thick, spanning Duong Thuong and Lung Ho communes. This wall once served as a divide, segregating the French Fort from the outside world during the First Indochina War. It effectively curtailed the Democratic Republic of Vietnam's assaults. Following the end of the war, the wall and the French Fort transformed into historical architectural treasures, designated as provincial monuments worthy of preservation. Tourists can also explore the Don Lung Ho Fort relic, situated on elevated, level terrain, and the Sung Chu Da relic site, which bears witness to the rule of Sung Chu Da, Lord of the Mong people, during a turbulent period. Other destinations worth visiting include the Quan Ba Twin Mountains, Du Gia, and Coc Ma villages.
Furthermore, Duong Thuong Commune boasts an impressive cave system characterized by intricate geological formations. These caves feature expansive chambers adorned with stunning, evolving stalactites and stalagmites bursting with vibrant colors.
A sojourn to Duong Thuong offers travelers an opportunity to learn about the region's rich history and culture, as they explore its troves of monuments and picturesque landscapes. Such experiences undoubtedly fuel the growth of local tourism services, thereby increasing the income of the community.