Having a diverse ecosystem with many rare species of flora and fauna and a magnificent cave system, the Na Hang-Lam Binh Nature Reserve has been recognized as a special national tourist attraction.
The Na Hang-Lam Binh Nature Reserve covers a total area of 15,000 hectares, including 8,000 hectares of Na Hang Lake's water surface. The lake is where the Gam and Nang rivers meet, surrounded by 99 majestic mountains and primeval forests, creating an untouched beauty.
The nature reserve stretches along 14 communes of Na Hang and Lam Binh districts, Tuyen Quang Province. It is also home to famous landmarks and historical sites such as the Pac Ta and Pac Vang temples, the Phia Vai Cave, the Nam Me and Mo waterfalls, etc. These sites have tours and camping routes around them, attracting more tourists to visit and immerse themselves in pristine scenery with crystal-blue waters, an airy space, and a peaceful atmosphere. As a result, many tourists often refer to the Na Hang-Lam Binh Nature Reserve as the "Halong Bay on the mainland" in Tuyen Quang.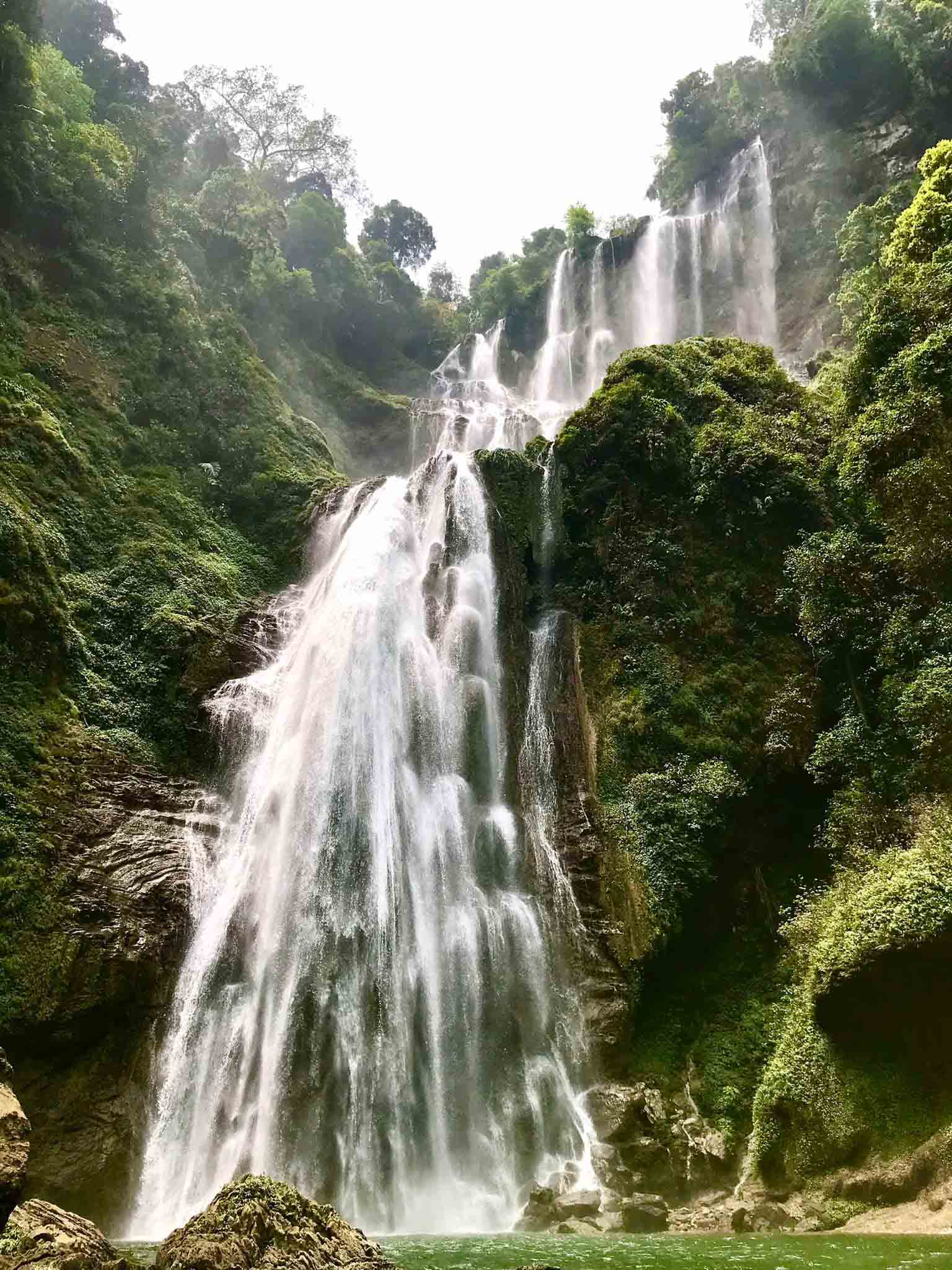 The reserve has rich flora and fauna, with nearly 1,200 plant species, including rare and valuable ones, 79 animal species, 263 winged animal species and over 500 insect species, many of which have been listed in the IUCN Red List.
Recently, Na Hang and Lam Binh districts have concentrated on investing and developing various tourism services to attract domestic and international tourists, focusing on the diversity of the natural scenery and biological system. In addition, visitors can take a small boat to travel around the nature reserve.
Moreover, this place is also home to ethnic minorities such as Tay, Dao and Mong. Tourists can meet and greet the unique traditional indigenous cultures, have the opportunity to wear brocade costumes and join their traditional festivals.