Thien Long Group, Vietnam's leading production business, introduced its exported products and production capacity at the Global Souring Fair 2023 in Vietnam.
This is the first time the Global Sourcing Fair has been held in Vietnam. According to the organizer, the fair wholly met the demand for seeking suppliers in Vietnam and other Asian countries. The event attracted 6,000 purchasers from the U.S., Europe, China, Hong Kong, Singapore, and India among others.
The booth of Thien Long at the Global Sourcing Fair Vietnam 2023 had impressive visual and highlighted various products. ThienLongTek products and exported products under the brand FlexOffice displayed at the booth attracted visitors.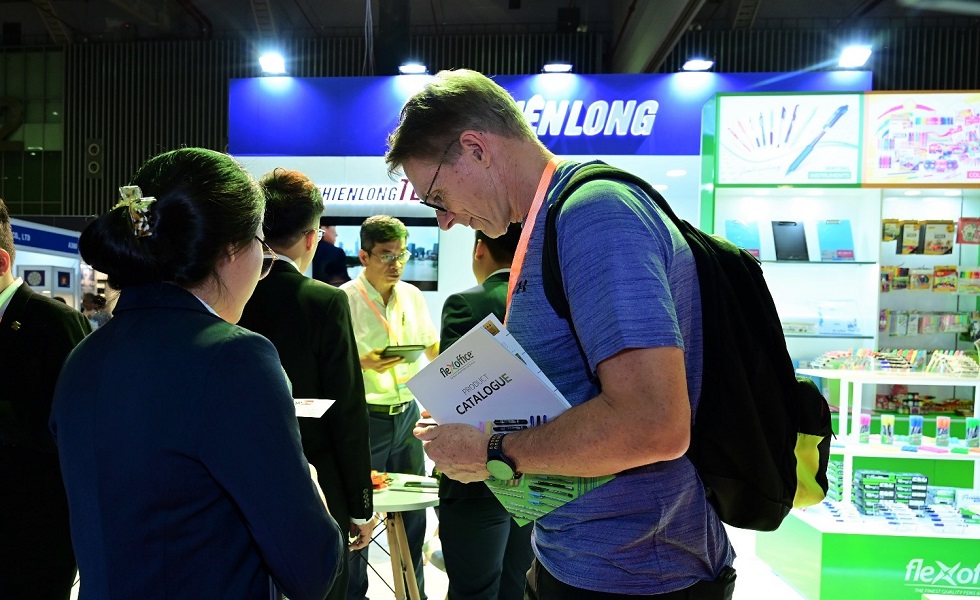 Leading production capacity
For Thien Long, the fair is a big chance to approach purchasers in the stationary sector and those in other sectors via Business Matching.
Thien Long at the fair showed its leading production capacity. Three highlights of Thien Long Group include high productivity, high level of automation, and mold-making ability.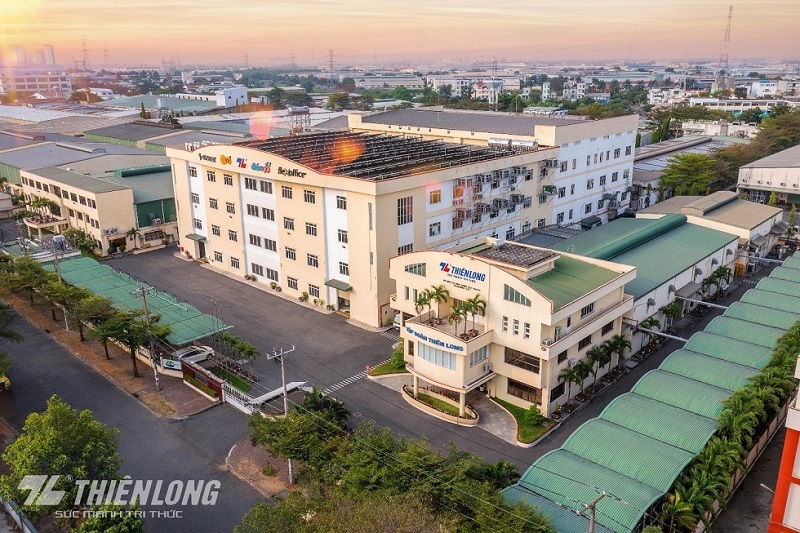 Accordingly, Thien Long has two plants, namely Nam Thien Long in HCMC and Thien Long Long Thanh in Dong Nai Province. The two plants covering a total of nearly 45,000 square meters deliver billions of various products a year, meeting the demands of customers at home and abroad. In late 2022, Thien Long inaugurated a new facility in Long Thanh, Dong Nai Province. The 10,000-square-meter complex has an annual capacity of up to 739 million products.  It required a total investment of VND230 billion.
The group can do machinery and mold designs to replace imported ones. In mold designing, advanced technology is applied to mold structure and processing. Besides, molds are optimized based on the capacity of milling machinery and milling is automatic. These steps help Thien Long make semi-component production effective and have higher productivity.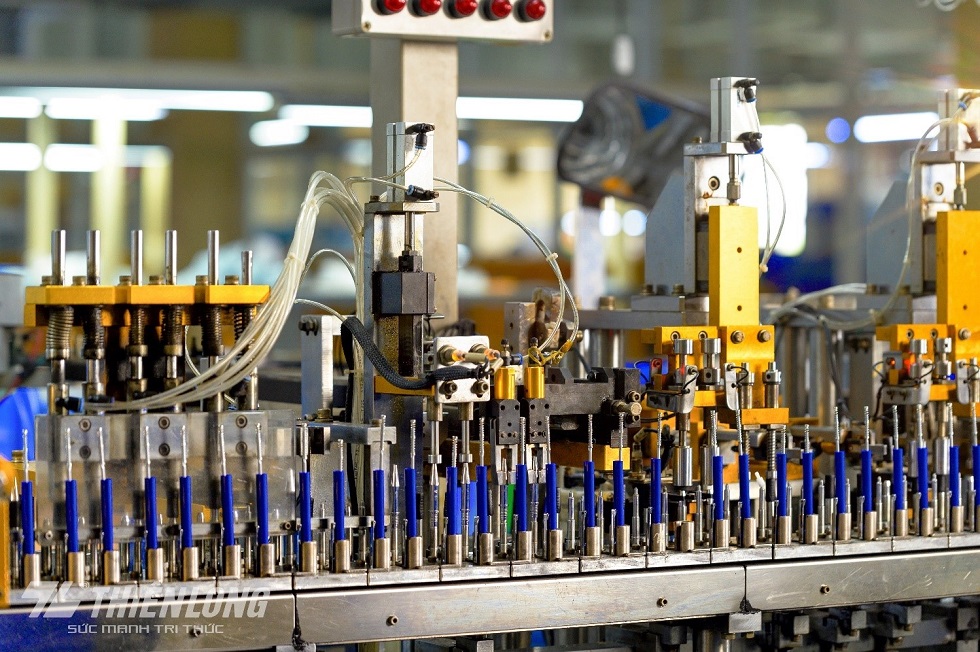 In 2022, Thien Long put into use high-performance automatic lines such as mold with hot runner system and mold with plastic parts. The group also masters precision mechanical technology for pen tips produced by machinery imported from Switzerland and Germany. The automation rate at Nam Thien Long plant rose from 78.86% in late 2021 to 81.38%.
Thien Long's technology department meets 90% of the internal demand, aside from making machinery and equipment designs for external customers.
Thien Long not only focuses on productivity but also researches and improves the process to create good-looking, quality products. To increase competitiveness in the long term, the group will further cooperate with OEMs in multiple sectors to improve production levels and access new technologies to make breakthroughs in production.
Exported product portfolio expansion
Thien Long is now exporting a wide variety of products such as ballpoint pens, art tools and office tools. to 70 markets. This year, Thien Long will continue to diversify its product portfolios in key markets in Southeast Asia.
The group will increase its market share in advantageous markets including the Philippines, Myanmar, Malaysia, and Cambodia to optimize profit. Thien Long will also boost development investment in Europe, the Middle East and Africa.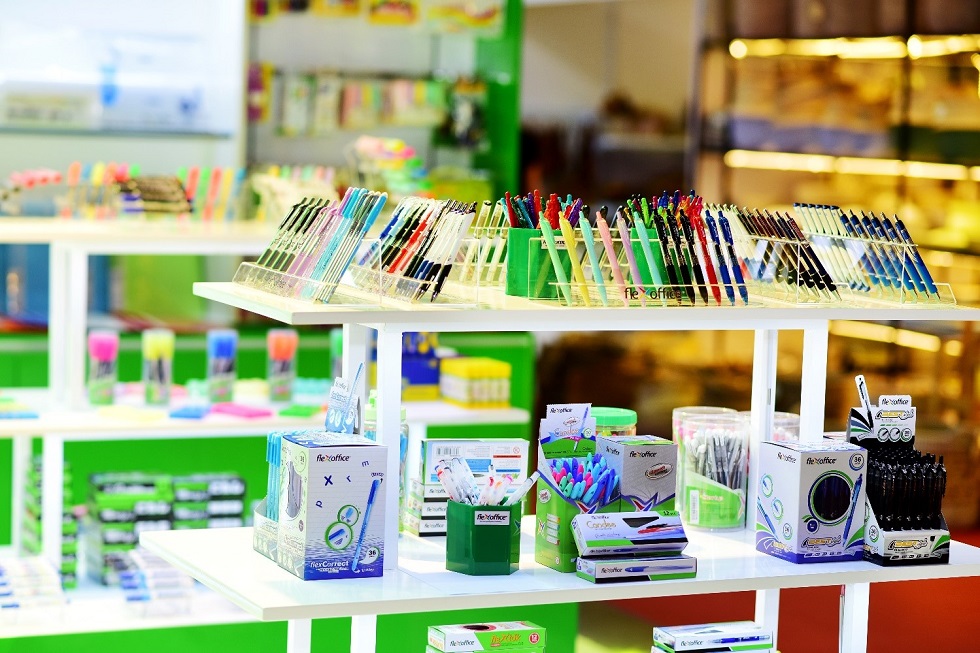 Talking about the export strategy in 2023, Tran Phuong Nga, CEO of Thien Long Group, said: "Diverse demand of foreign customers is our advantage but also a challenge. They love not only simple pens but also fashionable products with a story behind them. It is such a big challenge, but much potential for us."