For the very first time, Thien Long Group and Nova Service – a member of NovaGroup – have cooperated to upgrade more priorities and increase customer experience.
According to the representative of Thien Long Group, the cooperation of the two companies is based on many commonalities in terms of business ecological systems. Their customers will get many benefits from the cooperation.
"It is our honor to cooperate with Nova Service and Nova Group's members with the following objectives: strongly promote the inherent resources of the two companies through the existing ecosystem and system; improve product and service experience for consumers; increase sales opportunities for both companies," said Ms. Tran Phuong Nga, General Director of Thien Long Group.
According to the agreement, Thien Long Group has the opportunity to use NovaGroup's products/services with many promotions such as real estate, resorts, F&B services, retail services, meeting services, meetings. At the same time, Nova Service and members of NovaGroup also use Thien Long Group's products and services with many promotions. The products/services Thien Long provides to NovaGroup include stationery for the entire system and employees, concept advertising products, pens, gifts for customers and school tools for NovaGroup's school system.
With this cooperation, Thien Long's customers will have the opportunity to get discounts and many added values ​​when renting a location of Nova Service to hold events, customer conferences… Besides that, customers of Nova Service and members of NovaGroup will receive incentives when buying products such as high-grade pens, stationery items of Thien Long Group.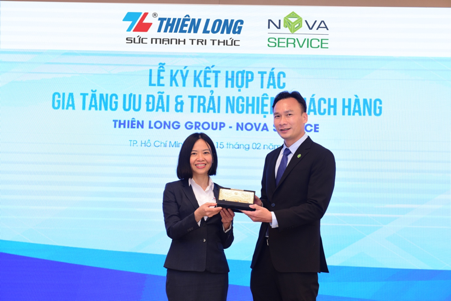 The two corporations intend to organize many activities such as festivals for students and parents in large real estate spaces, workshops for families, or design programs for common customers and CSR programs conducted by both parties.
The cooperation between Thien Long and Nova Services is a great opportunity for them to create new values.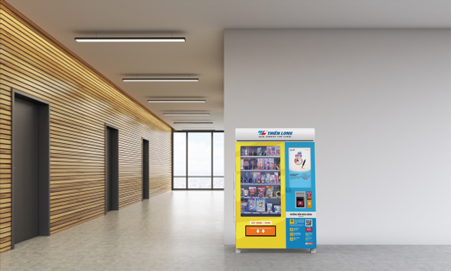 On February 25, Thien Long also signed a cooperation agreement with Nguyen Hoang – an education group. Accordingly, Nguyen Hoang and Thien Long Group prioritize consuming each other's services with different policy incentives, competitive advantages, equipment and other goods. Notably, the two companies will distribute application and training resources to create many new points in the HR policy. The two corporations plan to embark on many social programs, contributing to the development of the education industry.
Within the framework of this cooperation, Thien Long also signed an agreement with Hong Bang International University under the system of Nguyen Hoang Education Group. Accordingly, this university will work with Thien Long to supply and train human resources.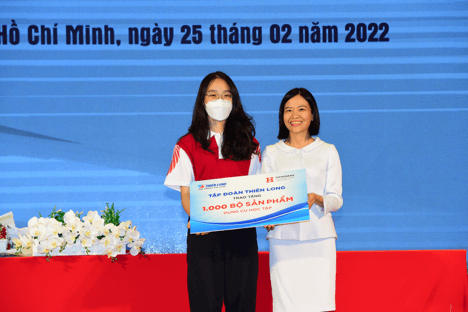 During its 40 years of establishment and development, Thien Long has become the market leader in stationery products, holding a market share of 60% in terms of pens in Vietnam. Thien Long has a wide distribution system with more than 65,000 sale outlets nationwide and exports products to more than 65 countries around the world. Thien Long's products are available in fastidious markets such as the US, Canada, Australia, Japan, Korea…
Thien Long not only produces and sells pens, but also stationery products, school tools, art and medical products for a wide range of users. Thien Long is deploying new business segments such as STEAM & DIY (Do It Yourself) products, cooperating with the world's leading brands in stationery – entertainment – creativity sectors. Vietnamese consumers will experience and enjoy new products and services that are trendy, interesting and effective.