Thien Long and Biti's have signed a cooperation agreement to create more business opportunities and to improve customer benefits.
Thanks to many similarities in development history, the same leading position in their respective industry and the trust of Vietnamese consumers, Thien Long and Biti's decided to forge cooperation for synergy. The cooperation is aimed to optimize the resources of the two sides, actively supporting each other in sales activities, and contributing to increasing sales.
Accordingly, from now until the end of December 2022, Thien Long will sell stationery products at 10 Biti's stores in various districts in Ho Chi Minh City and build promotions for customers. At Biti's stores, customers can purchase Thien Long products including writing instruments and convenient stationery items (TL brand), school supplies (Diem 10 brand), and art supplies (Colokit brand).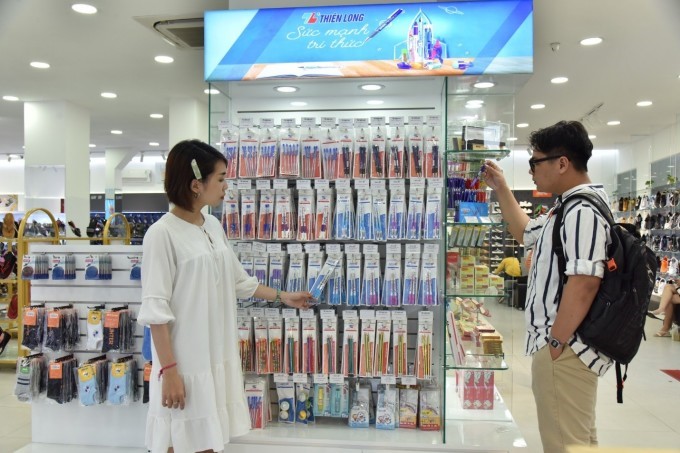 Before officially signing the cooperation agreement, Thien Long had tested product display and sales at 10 Biti's stores in nine districts in Ho Chi Minh City. This test activity has received positive consumer feedback. Based on those signals, Thien Long and Biti's officially signed the cooperation agreement.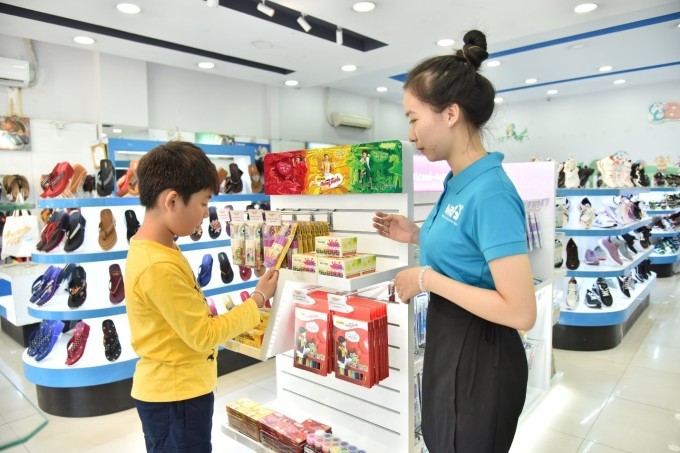 Assessing the cooperation between the two sides, Ms. Vu Le Quyen, CEO of Biti's, said that the story between Biti's and Thien Long is a deep friendship, seeded 40 years ago between the founder of Thien Long and the founder of Biti's.
"The friendship between the two founders and the two companies has become closer over time until now. That sincerity has led to the signing ceremony today. This is a rare relationship of two Vietnamese enterprises, representing Vietnamese quality," said Ms. Vu Le Quyen.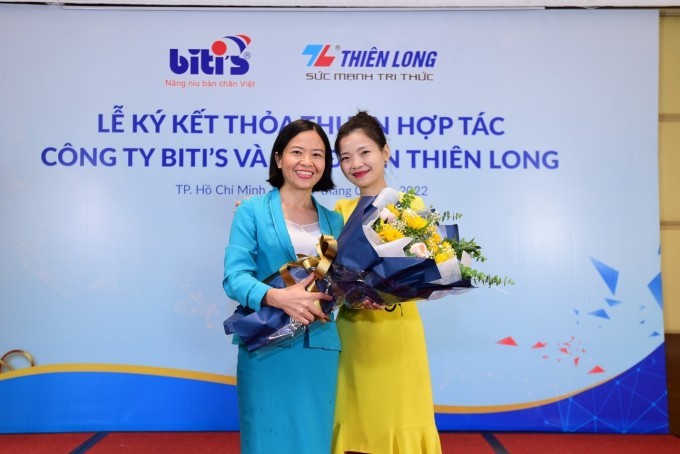 Sharing the same opinion with Biti's counterpart, Ms. Tran Phuong Nga, CEO of Thien Long Group, commented: "Two slogans of Thien Long and Biti's coincidentally carry a great connection in meaning, which is 'Biti's cherish Vietnamese foot' (Nang niu ban chan Viet) to spread 'The power of knowledge' (Suc manh tri thuc). The friendly relationship of the two companies is the basis for creating a sustainable partnership."
Not only aiming to increase sales, the cooperation between Biti's and Thien Long also contributes to promoting the connection of Vietnamese brands.
Biti's is a big brand in the footwear industry. After 40 years of operation, Biti's is quite familiar to domestic and international consumers. Over the years, the unit has gradually built a strong production and export strategy and continuously made breakthroughs.
Thien Long is Asia's leading stationery manufacturing and trading enterprise, currently has a nationwide distribution system across all the 63 provinces and cities and exports products to 67 economies around the world.