Launching attractive promotions, investing in branding activities, building standard selling points, and strengthening cooperative relationships are the solutions that FlexOffice – a sub-brand of Thien Long in foreign markets – employs to increase sales for distributors in the Philippine market.
FlexOffice of Thien Long has stepped up exports to 67 countries and territories worldwide. In 2021, exports accounted for 21% of Thien Long's total revenue. In particular, FlexOffice has almost completed the export map in Southeast Asia, having set its foothold in 10 out of 11 countries with sustainable growth in revenue each year.
Having entered the Philippines market since 2013, FlexOffice is gradually conquering this market with positive business results. After the disruption due to the pandemic, from 2022, FlexOffice has been launching several activities to support distributors, and organizing many trade programs to increase sales and develop business.
The biggest export market in Asia
The Philippines is FlexOffice's key market in Southeast Asia, making up a large proportion in the company's export revenue. Grasping the tastes of consumers in this important market, FlexOffice Philippines invests seriously in the distribution of pens and stationery products with good quality and reasonable prices to strengthen its competitive advantage.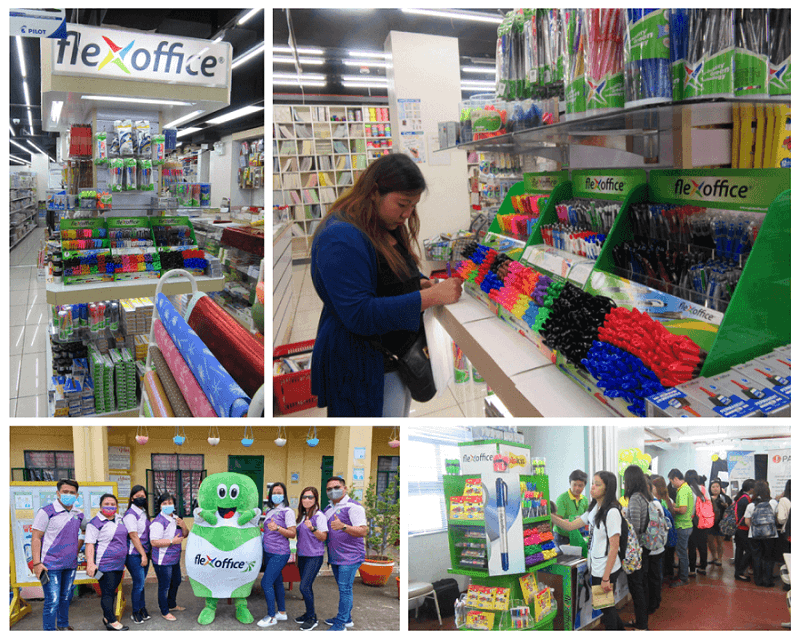 After nearly a decade of presence in the Philippines, FlexOffice Philippines has gradually increased its recognition and won the trust of consumers in this country. In 2021, FlexOffice Philippines was honored as "Best Stationery Premier Brand" at the Filipino national award named The Golden Globe Annual Award For Business Excellence.
After the pandemic, FlexOffice Philippines has continued to invest resources to develop this market by enhancing useful solutions to support Philippine distributors in sales. FlexOffice Philippines promotes brand promotion activities such as standardizing the system of signboards and shelves to support the point of sale to enhance FlexOffice Philippines brand identity among consumers. At the same time, FlexOffice Philippines has strengthened animation programs at stores and schools with many activities to attract consumers' attention.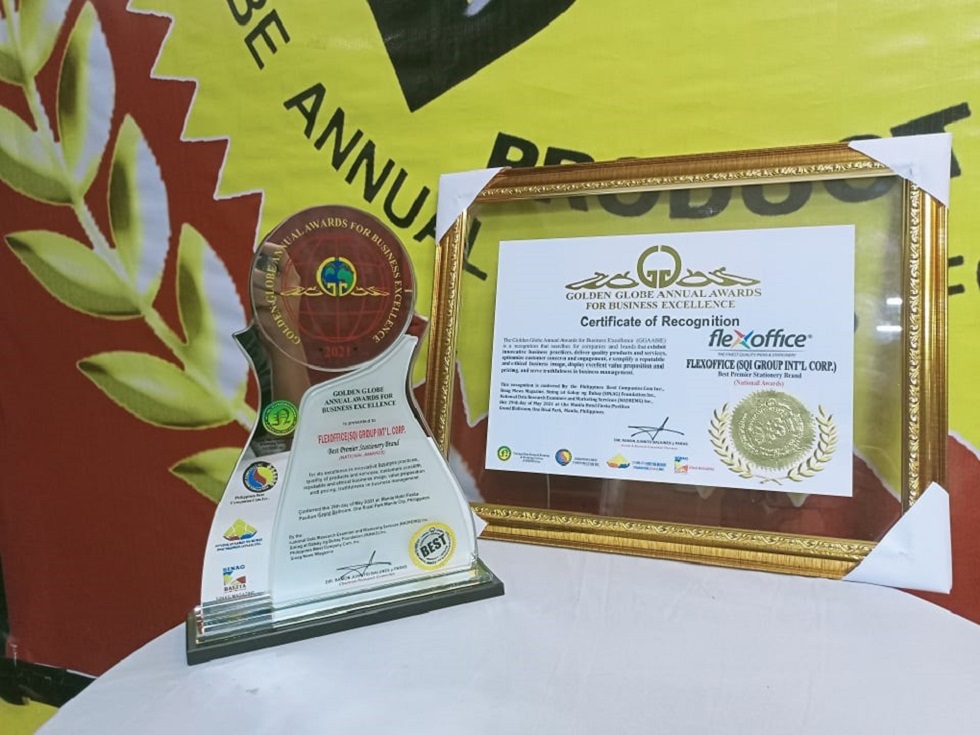 In particular, in July, FlexOffice Philippines offered a trip to Vietnam for distributors who have fulfilled the target. This reward brings a special spiritual value, especially at a time when the whole world has just overcome the pandemic with a sudden increase in tourism demand. This trip creates excitement and great motivation for distributors to import and sell FlexOffice Philippines products in this country.
Connection with Philippine distributors
Not only creating sales motivation for distributors, the trip to Danang and Ho Chi Minh City is also a great opportunity for distributors and FlexOffice to strengthen the sustainable business partnership.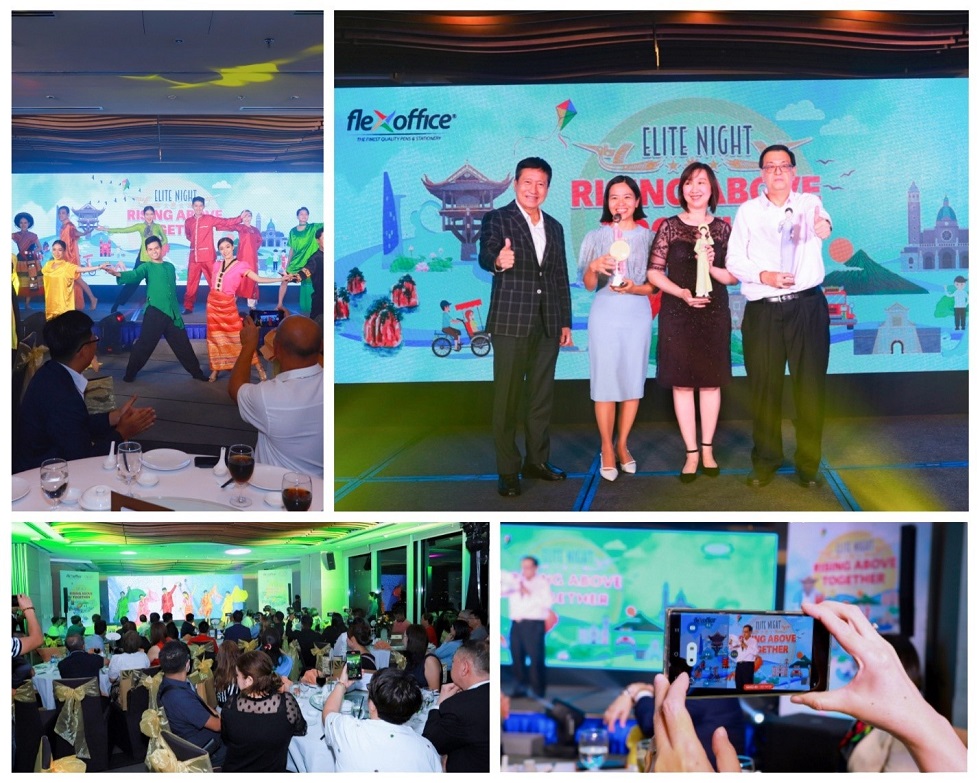 At the special Gala Dinner held by FlexOffice Philippines in Ho Chi Minh City with the theme "Rising Above Together", distributors were introduced to the features of Vietnam's unique culture such as typical costumes of the three regions, traditional folk games, and Vietnamese calligraphy art.
All distributors expressed their joy when having the opportunity to return to Vietnam and learn about Vietnamese culture and connect with Asia's leading stationery group after the pandemic.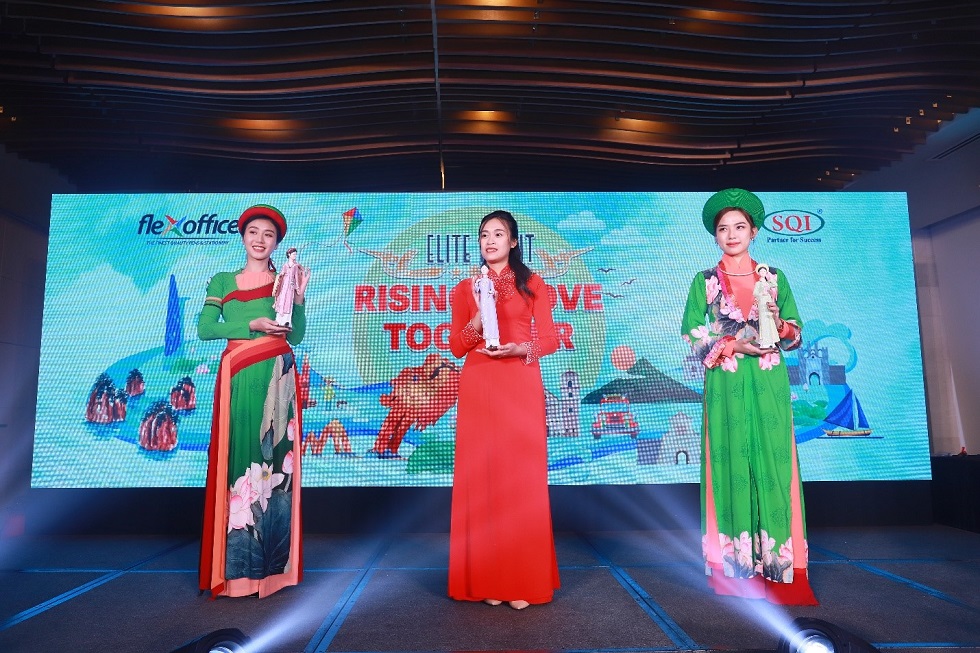 In the second half of 2022, FlexOffice Philippines will continue to strengthen promotional activities to increase brand awareness and increase sales in this important Southeast Asian market.