This is the 27th time Thien Long Group has won the Vietnamese High-Quality Goods Award, as the company strives for international quality and level.
Vietnamese high-quality product for 27 years
On March 14, the Business Association of High-Quality Vietnamese Products held a ceremony in HCMC to honor the firms that won the Vietnamese High-Quality Goods Award 2023 voted by customers, themed "27 years of Vietnamese High-Quality Goods – Journey towards a green economy."
At the event, 519 firms voted by customers in 2023 received the award. Thien Long Group was among 32 firms that have won the award for 27 consecutive years, throughout the history of the award since it was first organized.
Vu Kim Hanh, chairwoman of the Business Association of High-Quality Vietnamese Products, said, "More and more customers care about 'the depth' of products. Aside from basic points such as product features and quality, customers are willing to pay more to get products that are eco-friendly, meet green, clean, and sustainable standards, and especially come with origin traceability."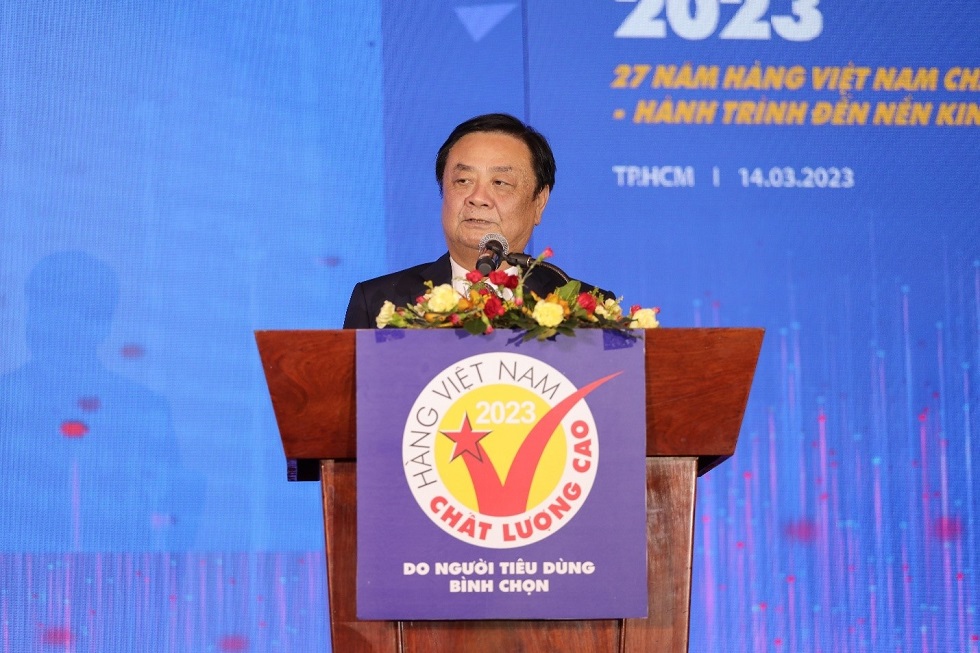 At the ceremony, Le Minh Hoan, Minister of Agriculture and Rural Development, took pride in the national brands built up based on national self-respect. Hoan said that Vietnamese goods quality has improved to meet international standards. Successful attentiveness and green fairs have enhanced the trust of Vietnamese customers.
For the happy learning life journey of Vietnamese
During 27 years, the Vietnamese High-Quality Goods program has supported Thien Long Group in bringing products to remote areas and in trade promotions in Cambodia and Myanmar. Therefore, Thien Long's products are now available in all provinces and cities of Vietnam and 67 countries in the world. The award is an opportunity for Thien Long to measure how much customers trust the Vietnamese brand.
Speaking at the award ceremony, Tran Phuong Nga, CEO of Thien Long Group, said Thien Long offered one billion products with the lowest price but the highest value to customers.
"Each item is created with all our heart, from molds and pen tips to inks, designs, and printing products. It is the combination of effort and enthusiasm of all staff in Thien Long. Our team has persistently made products with all our heart and mind," said Ms. Nga.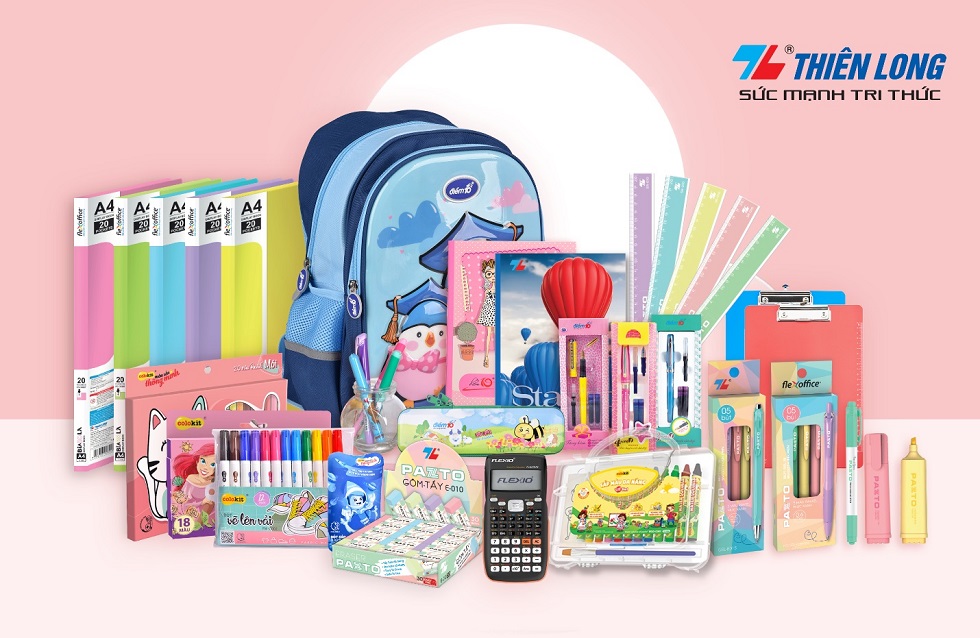 To reach the international level, Thien Long has upgraded its product quality which comes from not only durability and utility, but also quality standards on safety recognized in the U.S. and Europe or sustainable and eco-friendly products.
The CEO of Thien Long insisted that not only ballpoint pens, Thien Long has one billion products of various types. "Our mission is to inspire and serve complete efficient solution for happy learning life for everyone around the world and we also hope the world knows about the Vietnamese high-quality products," said Ms. Nga.