Cultural tourism is emerging as one of the most important sectors in Vietnam this year. The Ministry of Culture, Sports, and Tourism has predicted that the tourism sector would be able to generate around US$130 billion in revenue by 2030, with cultural tourism accounting for 20-25%.
With the revenue target set, cultural tourism has gained attention from businesses and experts. Numerous provinces have introduced new products or actively sought ways to promote this form of tourism. To delve deeper into the current state of cultural tourism and provide recommendations for its development, The Saigon Times spoke to entrepreneurs, market researchers and tourism data analysts.
Bui Viet Thuy Tien, CEO of Asian Trails Company Limited, said:
Tourists look for an authentic experience during their journey, so businesses should avoid the "pseudo kind" when promoting cultural tourism.
In my viewpoint, cultural tourism is a type of tourism that meets the visitor's essential needs to learn, discover and experience daily life in the local community. Our company has developed this tourism product for years. Currently, it is a popular choice of many tourists, along with beach and resort tourism.
This sector has great potential for development as numerous foreign tourists, especially those from Europe and the U.S., want to explore culture and daily life. Tourists are very interested in exploring historical monuments, the lives of locals, joining them in picking vegetables in the farm, shopping and making meals. We often organize day tours or work with locals to offer longer homestays.
Activities for cultural tourism can be organized in various destinations. We often arrange homestays for our guests in lesser-known destinations to provide a more authentic experience and satisfy the demand for sustainable tourism development. Currently, more tourism companies focus on minimizing environmental impacts and benefiting local communities. 
I believe that cultural tourism is based on cultural values that cannot be replicated. Therefore, tourism companies and local communities must develop this type of tourism based on existing cultural values. For example, local authorities should draw up appropriate plans to restore and preserve ancient and dilapidated relics rather than construct new ones or imitate tourism models elsewhere. Similarly, for traditional craft villages and households, it is better to collaborate with the local community to develop cultural tourism, rather than create a park or street just for exhibition. Local communities can enrich the experience of tourists by providing more amenities such as restrooms, and coffee and souvenir shops.
The high demand for tours that bring tourists to coconut candy-making villages in Ben Tre, or tours that showcase the art of making artificial flowers and offerings during festivals in Hue, demonstrates the potential of developing tourism based on the unique strengths and values of a locality. In my opinion, this is also an important thing to keep in mind when developing cultural tourism.
Nguyen Ngoc Toan, CEO of Image Travel and Event Company Limited, said:
It is necessary to classify products, and identify the local strengths and target markets during the journey to developing cultural tourism.
As "culture" and "cultural tourism" are broad and ambiguous terms, it is necessary to classify specific products based on the actual needs and conditions of the local tourism market. Moreover, it will help develop effective marketing strategies to attract target customers.
For example, European tourists may not be interested in visiting famous temples like Asian travelers. Particularly, French tourists prefer chatting with locals and listening to their stories. Germans and Americans like cycling through villages to explore the daily lives of the locals. Young American and European travelers love exploring the city's nightlife, while Asian tourists prefer to visit famous cultural and historical landmarks and take pictures. All of these activities belong to cultural tourism. Therefore, it is necessary to classify them into more specific types, such as heritage tourism, lifestyle exploration, local experiences, food tourism and architecture tourism.
There are certain issues that need to be addressed in the development of cultural tourism. Many localities have yet to pay adequate attention to protecting heritage spaces. Some only focus on preserving large and beautiful structures while neglecting small and ancient buildings. Heritage spaces offer a distinctive emotional experience and enhance the value of cultural assets, while a well-planned architectural system can create an immersive environment that encourages visitors to stay longer.
Dang Manh Phuoc, CEO of The Outbox Company, said:
It is necessary to create tourism products for sale instead of just "selling existing resources". Survey data showed that the majority of tourists prefer to visit famous cultural and historical heritage sites at their travel destinations. Particularly, travelers tend to be interested in destinations associated with local cultural values and lifestyles. With abundant cultural and historical resources, Vietnam has great potential to develop cultural tourism.
Most cultural experiences for tourists are currently limited to sightseeing activities. Some tours offer deeper cultural experiences, such as meeting locals and visiting lesser-known destinations. 
However, these tours are mostly developed by international tour companies to cater to specific customers rather than being widely developed.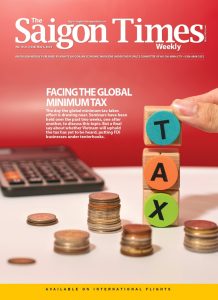 Currently, Vietnam's cultural tourism is mainly focused on exploiting tangible cultural resources through heritage sites and intangible values through art performances. Many cultural values, especially local cultures, have not been developed into physical products. Meanwhile, cultural values will attract tourists' attention and determine the destination's value. Therefore, tourism professionals need to be more creative in transforming cultural values into more accessible products for tourists, making them more entertaining.
People may wonder why cai luong, a traditional Vietnamese genre of opera, is not popular among foreign visitors. In my opinion, the visitors have yet to be given a chance to understand those performances thoroughly. Not many foreigners are willing to spend an hour watching a cai luong performance, even though it is one of Vietnam's favorite art forms.
Hue is among the few destinations that has been successful in turning cultural values into specific products, such as traditional ao dai. Many other provinces and cities only use regular ao dai for events when organizing ao dai festivals. Meanwhile, Hue City promotes the beauty of ao dai and offers royal ao dai rental services for tourists to wear when visiting the Imperial City or around town.
Every country has its own culture. The important thing is how to make the world curious about the destination's culture, as Korea and Thailand have successfully done. These countries promote their culture through the media and movies to create curiosity among tourists and then introduce tangible products. Vietnam's cultural tourism industry should consider these strategies while developing cultural tourism.
The 2017 Tourism Law indicates that cultural tourism is a form of tourism that is developed by tapping cultural values which contribute to the preservation and upholding of traditional cultural values and respect for new cultural values of mankind. According to the definition by the World Tourism Organization adopted during the 22nd Session of the General Assembly in 2017, cultural tourism is a type of tourism activity in which the visitor's essential motivation is to learn, discover, experience, and consume the tangible and intangible cultural attractions/products in a tourism destination. These attractions or products are related to a set of distinctive material, intellectual, spiritual and emotional features of a society that encompasses arts and architecture, historical and cultural heritage, culinary heritage, literature, music, creative industries and the living cultures with their lifestyles, value systems, beliefs and traditions.