Five projects participating in the city-level "Scientific Research" competition, more than 300 academic awards from city to international level, and more than 50 scholarships to study abroad worth VND52 billion… are impressive achievements of VAS students in the school year 2021-2022.
The figures that speak for themselves
Together with 1.7 million students in HCMC, students of Vietnam Australia International School (VAS) had to spend half the year studying online before entering the transition period and attending in-person classes. However, the achievements of its students from all grades in both educational programmes and talent competitions were maintained at the highest level.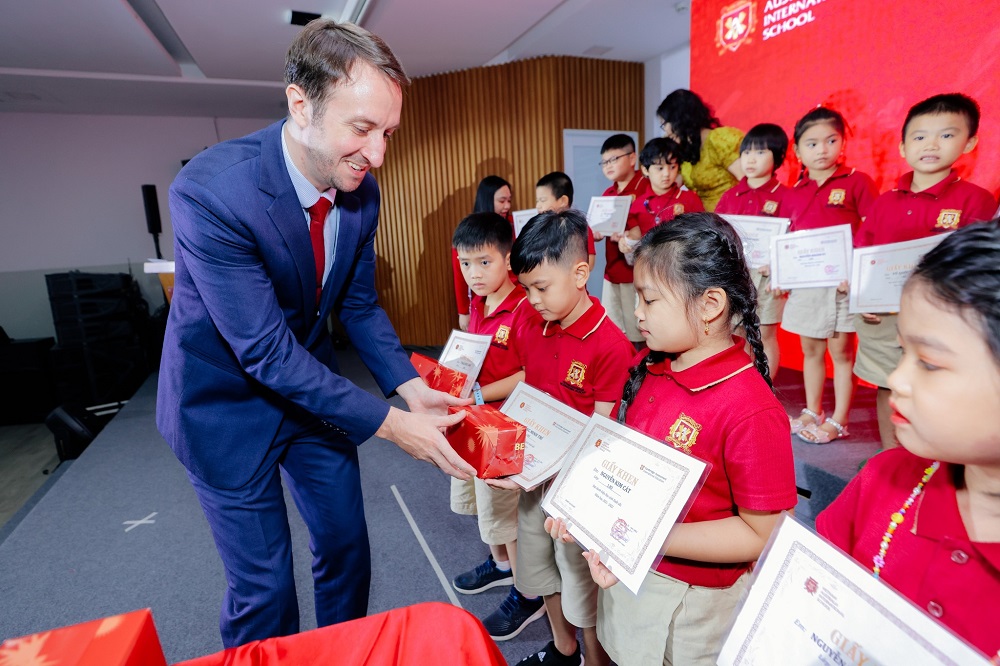 In the Cambridge programme, 25% of students in grades 1-8 achieved 3 absolute points (A*-A) in all 3 subjects of Math, English and Science. This number increased to 30% in the IGCSE exam for grades 9-10 achieving 4 A points in all 4 subjects and remained at 20% with the AS/A Level exams for grades 11-12. Especially, Truong Quang Phuoc, a student of class 11G4, Garden Hills campus excellently won the highest achievement in the country – "Top In Country" for Mathematics with a near perfect score of 99/100 in his IGCSE exam of Cambridge.
In the national education programme, students across VAS campuses also won more than 300 awards in competitions for Excellent Student, International Math, English Champion, TOEFL Junior… from city to international level. In which, there are 5 topics of VAS students participating in the "Scientific Research" competition organized by the Department of Education and Training of HCMC. These impressive numbers demonstrate the educational quality of the school and the high sense of independence, excellence and improvisation of VAS students in challenging times.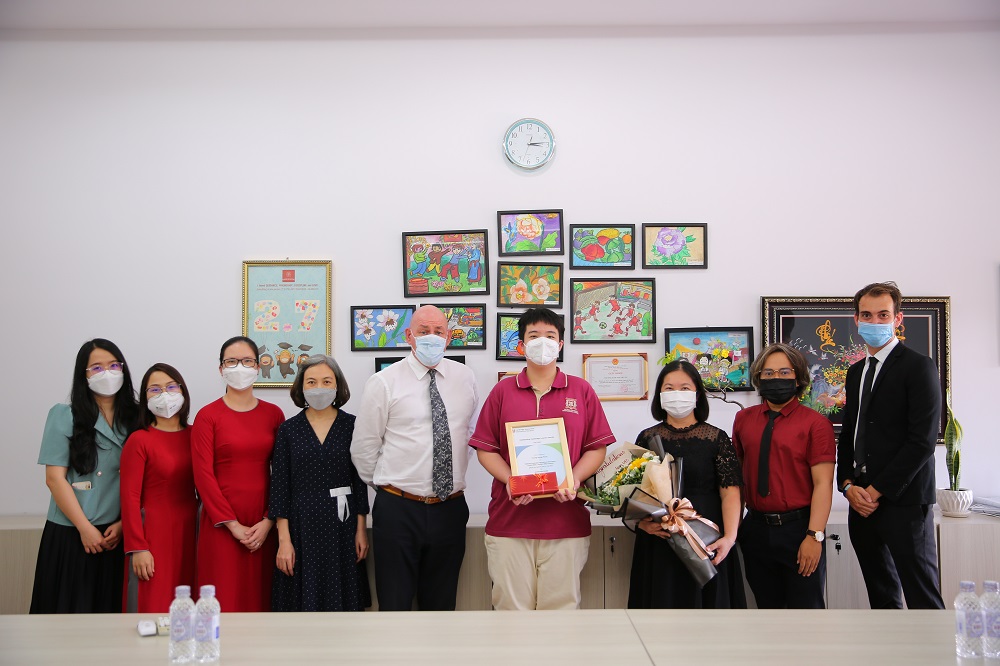 50 scholarships to study abroad worth more than VND52 billion
The school itself has also made constant efforts to become an example for the students when implementing several interesting extracurricular activities throughout the school year, including contests on painting, writing and community projects, during the online learning period, while continuing to hold exciting offline contests such as the English Speaking, VAS's Got Talent, school camping and field trips. It is these diverse activities outside the classroom that foster VAS students' creativity, responsibility to the communityand offer them the experience to conquer big playgrounds. This is also a premise to help them build a dynamic and colourful "profile" when applying for and hunting for scholarships to study abroad.
By the end of May 2022, VAS had 25 high school students winning scholarships to study in the U.S., Canada, UK, Australia, Switzerland… with a total value of more than VND52 billion. In which, two 12th graders – Chu Ngoc Ha Uyen from Ba Thang Hai campus and Nguyen Hoang Nam from Sala campus – excellently won 6-7 full scholarships at prestigious universities in the U.S., with the highest scholarship value of up to US$152,000 for 4 years studying at Michigan State University, USA. This is considered the most successful school year for VAS students ever in terms of the number of students achieving scholarships.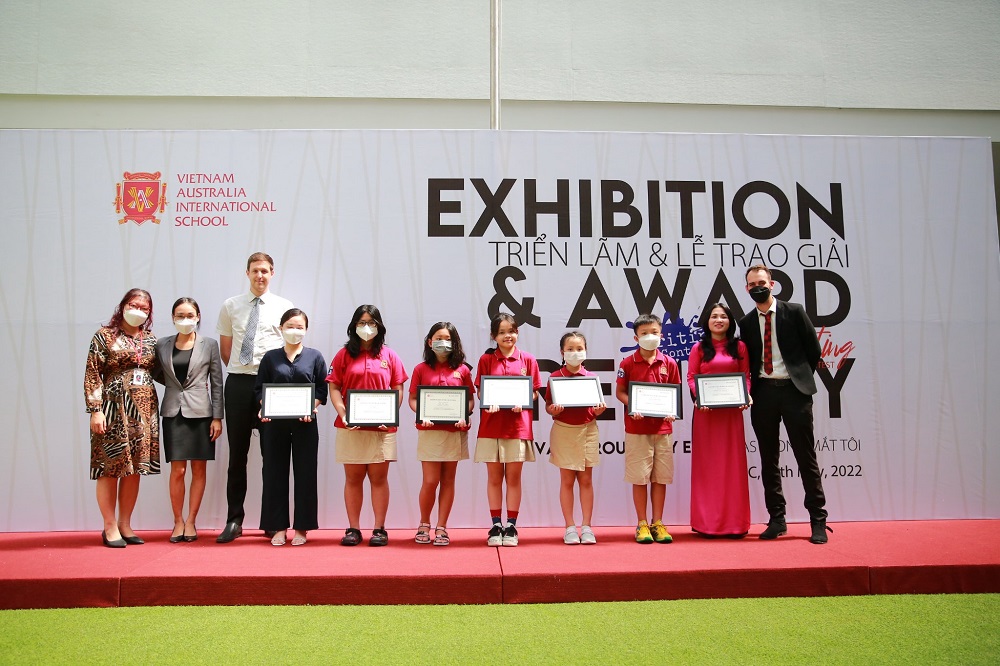 Ready to go to the big sea
Ms. Nguyen Thi Kieu Mai, a manager at an air transport business, parent of Nguyen Dang Hoai Nhien, class 11B7, Ba Thang Hai campus, shared: "6 years ago, I perceived VAS as a school with a breakthrough vision and orientation to focus on developing soft skills and essential life skills for students. And after 6 years of my daughter's studying and being trained at VAS, till this day, I and all members of the family highly appreciate Hoai Nhien's growth through her great performance in academics and her development in life skills, especially her confidence, independence and debate skills. Till now, I'm confident that she can handle small problems in daily life as well as the bigger ones in the future. It is a solid foundation to help her prepare for life."
In 2016, Hoai Nhien won the Full Scholarship for students outside VAS and excellently maintained it for 6 years. She is also the Head of Communication of the Ba Thang Hai campus's student council, the Ambassador of the project "Youth for impact" in 2021 organized by AIESEC, and is one of the 5 best writers at the Writing competition "VAS through my eyes". Hoai Nhien's dream of conquering a scholarship to study abroad in the next year and becoming a media communication expert in the future is within her reach!
VAS is offering an attractive enrolment incentive program of VND20,000,000 for new students who register early for the school year 2022-2023. Find out more about VAS' Cambridge international programmes at www.vas.edu.vn or hotline 0911 26 77 55.