Without a busy schedule for sightseeing, shopping or noisy party, Mekong Wellness Cruise provides travelers with a real green vacation. Wellness retreat is always put first to ensure a healthy lifestyle in which physical and mental health is taken into account. This is an emerging trend among travel lovers for the national holiday of Reunification Day (April 30) and International Labor Day (May 1).
"Wellness retreat" journey to the awe-inspiring Seven Mountains region
A combination of travel and healthcare is a worthwhile experience. Not long ago, a luxury yacht called Victoria Mekong Cruises, which has four storeys with 35 well-equipped cabins of international standards and can accommodate hundreds of passengers, departed from Can Tho City to Chau Doc City in An Giang Province on a "Wellness retreat" journey in the Mekong Delta region.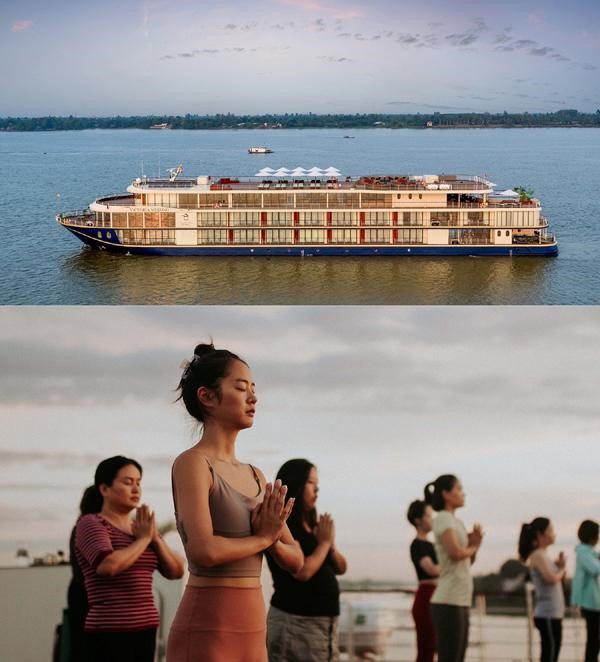 Starting a day with the Hatha Yoga class and meditation on deck in an airy place will provide a great deal of energy. Tourists can watch the sunrise on the river, feel the life of subsistence of vendors on rivers and see many rafts covered in a thick blanket of fog. The class taught by yoga and meditation teacher Nguyen Anh Kiet will help practitioners relax, relieve stress, stay focused and have a better sleep. "If we spend a few minutes meditating each day, we will feel happier," said Coach Luong Ngoc Tien.
Disembarking from the yacht and stepping onto the river bank is a start of an exploration journey to the Tra Su cajuput forest with flora and fauna. Specifically, a special attraction is a scene of white storks' nests built densely on branches of century-old cajuput trees. Foreign tourists are excited to immerse themselves in nature, feeling grateful for wildlife and ecosystem conservationists.
Green cajuput – white flowers – fresh fragrance
Bees and butterflies enchanted with forest music
Birds chattering in the trees
Welcoming tourists to check-in site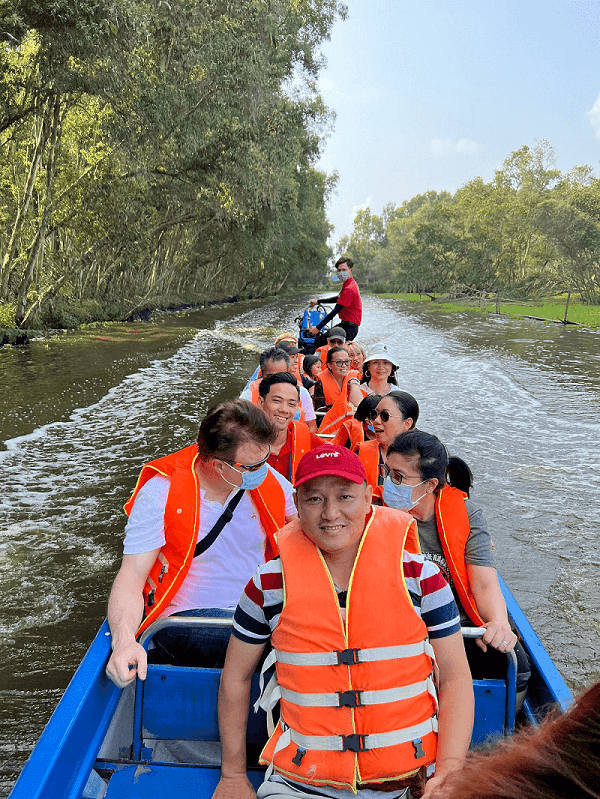 Tourists will experience a gamut of emotions, while taking a boat ride in the Tra Su cajuput forest. Each of "affordable yachts" transports tourists exploring the ecosystem and uniqueness of the forest.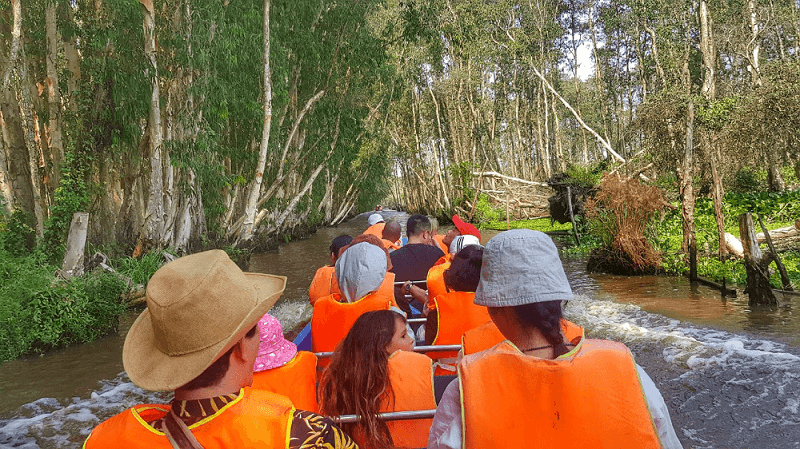 The Tra Su cajuput forest boasts a magnificent scenery, a vast space and a patch of blue sky, together with fresh air. It is recommended that tourists spend some time walking on bamboo bridges across the forest and inhaling fresh air to refresh their mind and relieve tiredness.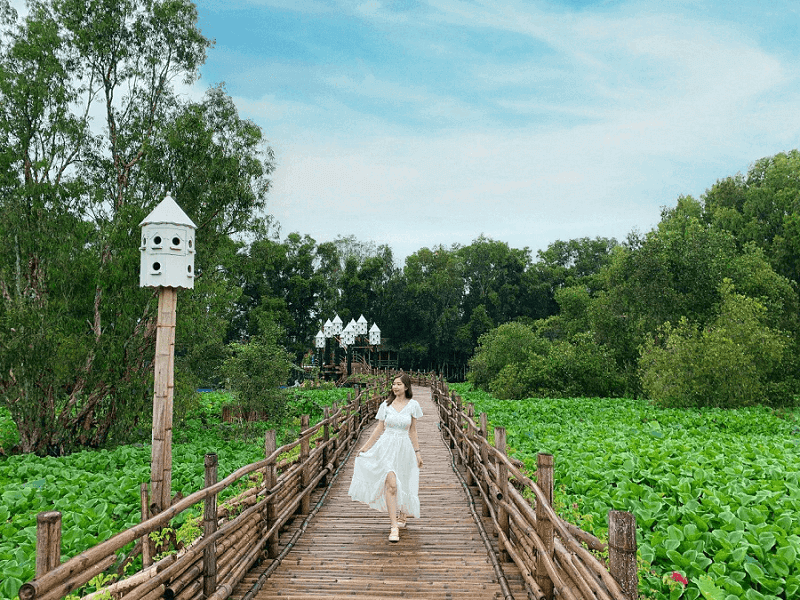 Strong impression on the journey
Difference creates fascination, resulting from a combination of inspiration for individual development and excitement at exploring the peaceful and natural beauty and unique culture of the riverine delta. The trip will open a calm state of mind and freedom for tourists.
Mekong Wellness Cruise is a three-day-and-two-night journey to seek happiness and pleasure in life. The journey also offers tourists a chance to relax, detox body and mind and enjoy a peaceful life.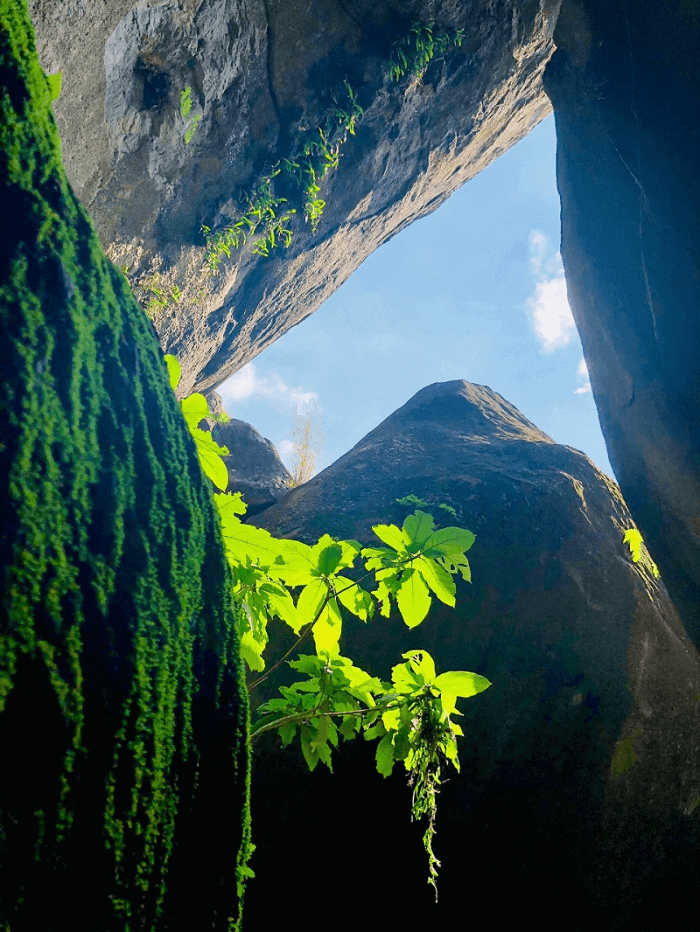 Nhi Dang, a famous travel blogger, said: "Wellness retreat has become popular, especially at this time. Many people need a new environment and space to relax, refresh mind and body, re-energize themselves and get inspired."
"The Mekong Delta, known as the riverine region, with strengths of unspoiled nature, unique local culture and residents' friendliness, has limitless potential for the growth of this type of tourism. The trip to An Giang is full of memorable moments thanks to stunning landscapes at eco-tourism areas," says Trang Dinh, business development director at Lumina Retreats.
Wellness retreat has got popular among not only Vietnamese tourists but also international travelers. Many Asian countries such as Thailand, Indonesia and India have marked them as the first destinations for wellness-retreat programs, activities and resorts.